What happened with Love Island Australia's Jaxon and Shelby?
6 July 2020, 12:45 | Updated: 14 July 2020, 07:37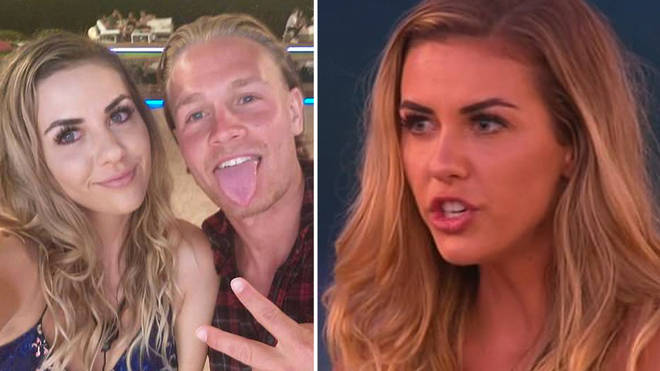 What happened with Shelby Mills and Jaxon Human on Love Island Australia? Find out everything...
**Warning Love Island spoilers below**
We're living for the Love Island Australia drama right now.
While the UK version has been cancelled due to the pandemic, the 2018 Australian series is re-airing on ITV2 instead.
And it's fair to say, the show has not let us down, with the likes of Grant Crapp, Tayla Damir and Cassidy McGill causing mayhem in the villa.
Newby Shelby 'Bilby' Mills is also set to shake things up after recently getting to know Jaxon Human.
But what happened with the pair, and where are they now? Here's what we know...
Read More: Love Island Australia's Tayla Damir dated co-star Dom Thomas after the show
What happened with Love Island Australia's Jaxon Human and Shelby Bilby?
Shelby Bilby, 26, caught Jaxon Human's, 26, eye as soon as she entered the villa.
Unfortunately, their brief romance was quickly over when Jaxon told the boys he 'wasn't keen' on Shelby.
This then ended in a tearful showdown, when Jaxon's close friend Teddy decided to tell Shelby that her new man had second thoughts, despite picking her at the re-coupling.
Shelby then approached Jaxon and demanded an explanation, to which Jaxon explained he wasn't so sure it would work out.
He then went on to say he'd changed his mind, and thought things could work out.
But it seems as though the damage had already been done and the pair went their separate ways, before Jaxon was brutally sent home.
After leaving the villa, Jaxon went on to say that the pair didn't have a lot of fun together.
Read More: Where is Love Island Australia's Shelby Bilby now?
He told Daily Mail Australia in 2018: "Everything was deep and meaningful when we were conversing and there wasn't really that laughter, there wasn't really that fun.
"I didn't feel like it was a very strong relationship."
Jaxon added: "My emotions played on me a lot in the villa. I didn't say anything bad, I just said 'I'm not sure what I'm doing in the villa, I don't know if this was the right decision, I don't know if this person's right for me'.
"Every moment that I spent with Shelby was fantastic, but my emotions when I was away were different."
Shelby didn't waste much time moving on from Jaxon and found a romantic connection with Dom Thomas in the villa. But this lasted less than a month on the outside world.
Two years later, Shelby is now loved up with Freestyle Motocross Rider Harry Bink.
Jaxon doesn't share much of his private life on Instagram, but he is seemingly single.
Now Read: Where is Love Island Australia's Cassidy McGill now?