What are One Direction doing for their 10th anniversary and what is the big announcement?
23 July 2020, 16:24 | Updated: 23 July 2020, 16:26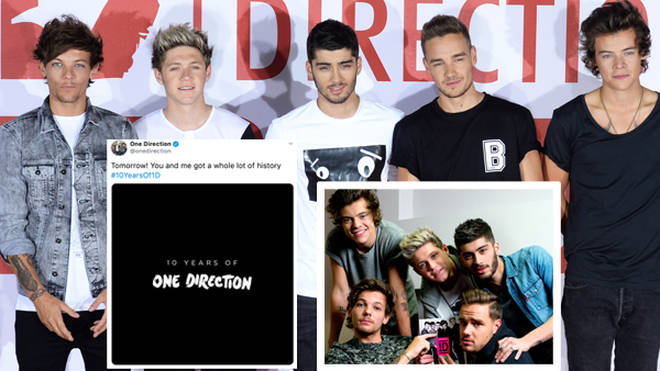 One Direction have teased something special in order to celebrate their 10-year anniversary, but what is it?
One Direction fans across the world are celebrating today as they mark 10 years since the boy band was formed on The X Factor.
Back in 2010, Louis Tomlinson, Harry Styles, Liam Payne, Niall Horan and Zayn Malik were put into a band by Simon Cowell on the hit talent show, after auditioning separately as solo artists.
This week, the band – who are currently on a hiatus – teased some sort of announcement to mark the anniversary on their Twitter and Instagram page.
But what is the big announcement, and what have the band members said so far about the 10 year anniversary?
READ MORE: Eight of the best One Direction performances of all time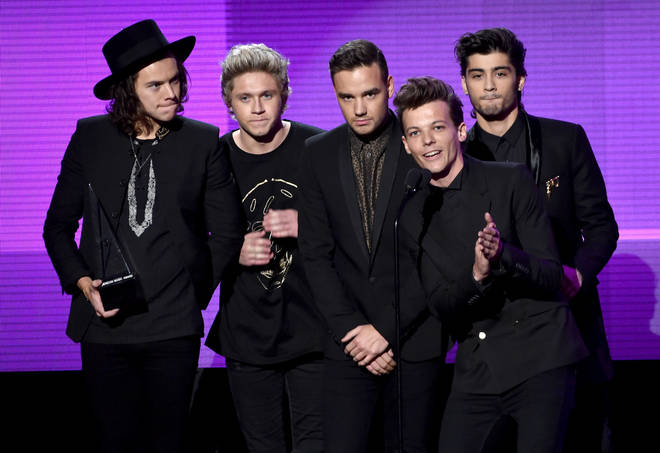 What are One Direction doing for the 10th anniversary?
While many fans were hoping the 10 year anniversary would bring One Direction back together again, it appears they may have got their hopes up.
With all the members of One Direction still pursuing solo careers, it's unlikely this is the year they will reform.
Most of the One Direction boys have posted their own tributes to the past 10 years on their social media platforms.
This morning, Liam Payne shared a picture on his Instagram of the text he sent his dad the day he found out he was put in a boy band.
Captioning the image, he wrote: "What a journey… I had no idea what we were in for when I sent this text to my Dad ten years ago at this exact time the band was formed. Thanks to everyone that's supported us over the years and thanks to the boys for sharing this with me #10YearsOfOneDirection."
Harry Styles captioned a picture on his Instagram with the message: "I've been struggling to put into words how grateful I am for everything that's happened over the last ten years. I've seen things and places that I'd only ever dreamt of when I was growing up. I've had the pleasure of meeting and working with some of the most incredible people, and gained friendships that I know I will treasure for the rest of my life. None of this would be possible without the support you've given along the way. And for that, I will be forever thankful.
"I just can't believe it's been ten years. Thank you to our crew, our team, and everyone else who helped us along the way. To all the fans, I love you, and I thank you with all my heart. You did it all, and you changed everything.
"And finally.. to the boys, I love you so much, and I couldn't be prouder of everything we achieved together. Here's to ten. H."
Louis Tomlinson shared the first picture One Direction ever took together on his Instagram, captioning it with: "Our first ever photo together. The memories we've shared together have been incredible. Can't believe its been 10 years already. I look back incredibly proud. Thanks for everything lads and love to you the fans as always x."
Niall Horan echoed the other boys' posts, sharing the following message: "When I met these four gents there was no way I thought we would go on to do what we did. So many unbelievable memories we shared together.
"We felt the adoration of millions from around the planet on a daily basis and it was mind blowing. It's such a major part of our lives and always will be. Cheers to US today boys and thank you to all you beautiful people who have supported us over the last 10 years."
Zayn is the only member who is yet to speak out on the anniversary.
What is the 'big announcement'?
One Direction tweeted for the first time in two years this week, teasing something for fans to mark their anniversary.
The tweet simply read: "Tomorrow! You and me got a whole lot of history #10YearsOf1D."
The surprise for fans was a five minute video montage of the band's journey, from forming to releasing albums and touring.
You can watch the video here:
READ NOW: One Direction timeline: From the X Factor and Zayn's exit to hiatus and reunion rumours