Orchestral Manoeuvres in the Dark UK tour 2024: Tickets, venues and special guests
3 November 2023, 06:00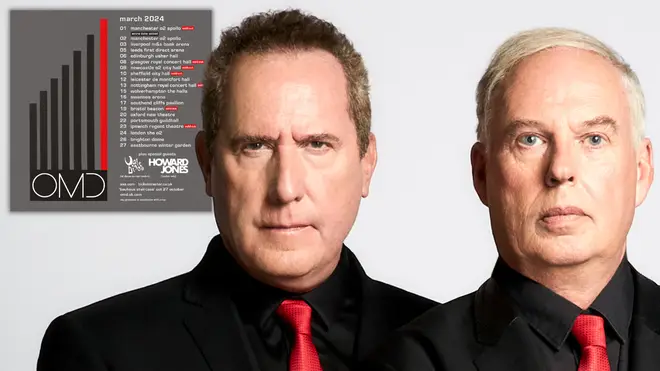 Everything you need to know about Orchestral Manoeuvres in the Dark (OMD)'s upcoming 2024 tour.
Orchestral Manoeuvres in the Dark (OMD) are back with a brand-new tour for 2024.
The band will play 22 dates across the UK and Ireland in February and March next year, proceeding the release of the synth pioneers' latest studio album Bauhaus Staircase.
Speaking of the UK headline tour Andy McCluskey said: "We are so excited to be able to tour again with a brand new album to showcase.
"It's been six years since we learned new songs for live performances. The songs from Bauhaus Staircase will fit beautifully into our setlist - we just have to choose which five to play, as we have to treat people to the hits as well!"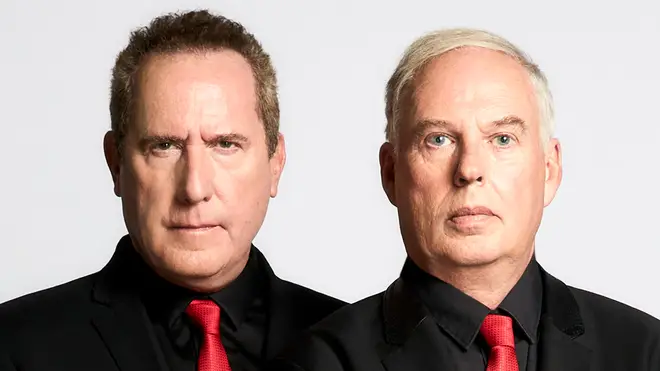 When do tickets go on sale?
Artist and venue pre-sale - 20th September 2023 at 10:00am
General sale - 22nd September 2023, 10:00am
Who are the special guests?
Orchestral Manoeuvres in the Dark will be joined by two special guests during their tour:
Walt Disco (all dates except London)
Howard Jones (London only)
Full tour dates & venues
March 2024
Fri 1st Manchester, O2 Apollo
Sun 3rd Liverpool, M&S Bank Arena
Tue 5th Leeds, First Direct Arena
Wed 6th Edinburgh, Usher Hall
Fri 8th Glasgow, Royal Concert Hall
Sat 9th Newcastle, O2 City Hall
Sun 10th Sheffield, City Hall
Tue 12th Leicester, De Montfort Hall
Wed 13th Nottingham, Royal Concert Hall
Fri 15th Wolverhampton, Civic Hall
Sat 16th Swansea, Arena
Sun 17th Southend-On-Sea, Cliffs Pavillion
Tue 19th Bristol, Beacon
Wed 20th Oxford, New Theatre
Fri 22nd Portsmouth, Guildhall
Sat 23rd Ipswich, Regent
Sun 24th London, The O2*
Tue 26th Brighton, Dome
Wed 27th Eastbourne, Winter Gardens
You can buy tickets to Orchestral Manoeuvres in the Dark's UK headline tour here.