Calls for better rail safety after Sandy incident
1 August 2019, 12:18 | Updated: 1 August 2019, 12:21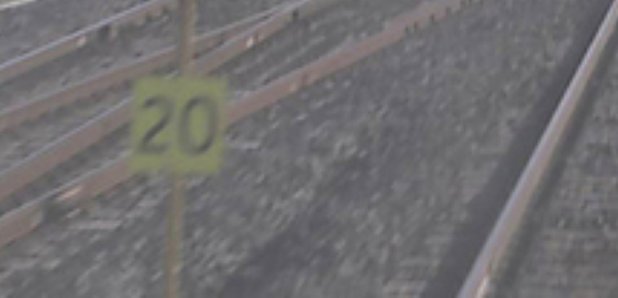 Rail Accident Investigators, have recommended a series of changes to the railway after an train sped at 100 mph over track-side restrictions in Bedfordshire.
It's after an LNER train zoomed through a temporary 20 mph limit at Sandy in October 2018 after the driver was distracted as he reached for some medication; missing a series of warnings on the approach.

It's been recommended better systems including new tech should be introduced for more advanced warnings.

READ MORE

At around 2.32pm on 19th October 2018, a London bound, LNER train traversed a section of track at Sandy South Junction, where an emergency speed restriction of 20 mph (32 km/h) was in place, at approximately 121 mph.

The emergency speed restriction had been put in place 24 hours previously because a crack had been found in a crossing associated with a set of points.

The train driver had become unwell earlier in the journey.

On experiencing worsening symptoms, the driver decided to take medication which he kept in his bag. He was reaching for the medication when the train approached the warning equipment associated with the emergency speed restriction.

As a consequence of feeling unwell and reaching for his medication, he was distracted and did not reduce the speed of the train in response to the audible and visual warnings that he received.

The driver was not aware prior to starting his journey that there were any emergency speed restrictions in place on the route, although Network Rail had sent out a notice to all the affected train and freight operating companies to inform them that the speed restriction was in place.

LNER's control centre did not pass this message on to its drivers, in line with its then current procedures. These procedures had been in place since a Rule Book change in June 2008 when the requirement to notify drivers of freight and passenger trains of the presence of emergency speed restrictions was removed from the Railway Rule Book after a request from a freight operating company and an analysis by RSSB.

This led to the committee responsible for the decision concluding that lineside warning equipment placed on the approach to a restriction to indicate its presence was sufficient notification for drivers.

The RAIB has found that the information that this conclusion was based on did not cover all the factors that should have been considered and that the way the railway industry handled the Rule Book change was inconsistent.
Picture courtesy LNER