East Midlands Trains To Operate After March
12 February 2019, 18:11 | Updated: 12 February 2019, 18:22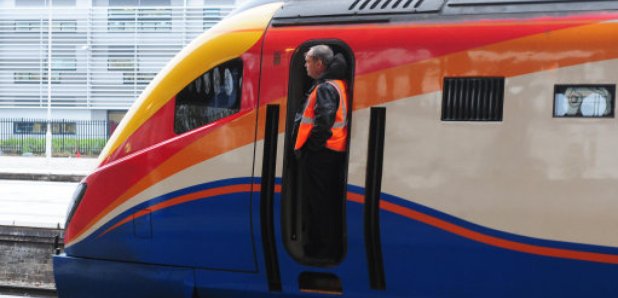 East Midlands Trains are to continue running after the end of their current franchise next month.
The company - owned by Stagecoach - have agreed an extension until August with the Government.

It's following a delay by the Department for Transport in finding the next operator which they say is to ensure passengers and taxpayers get the best deal.

READ MORE:-

The DfT have released a statement tonight saying:
"We have agreed a short-term direct award with the current operator, Stagecoach. This will bridge the gap between the expiry of the current franchise and the beginning of the next, and ensure services continue with the least disruption until the best proposal for passengers and taxpayers is selected."
The current franchise expires on 2 March 2019 and an agreement has been entered with Stagecoach to secure the continuation of train services until the new competitively let East Midlands franchise commences; but the DfT hasn't explained why they've missed the deadline of announcing the new operator which was supposed to start on 3rd March 2019.

However with the extension, the DfT says it will "allow time to complete all essential due diligence on bidder proposals to ensure that the next franchise is both sustainable and delivers real benefits for both customers and taxpayers."

As part of the Government's £48 billion investment in UK railways over 5 years, £1.5bn is on the Midland mainline - including the partial electrification of the line from St Pancras to Northamptonshire via Luton and Bedford; north of there the electrification programme was previously cancelled due to costs.
East Midlands Trains also run cross-country services from Norwich to Nottingham, Sheffield and Liverpool, via Ely and Peterborough.