Luton Man Was "Lawfully" Killed By Police
14 January 2019, 14:08 | Updated: 14 January 2019, 14:45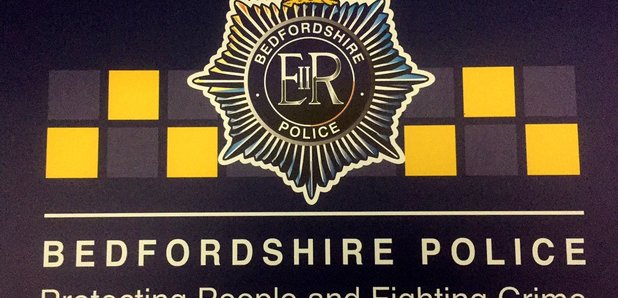 A man who was shot dead by Bedfordshire police after his fiancee said he had attacked her was lawfully killed, an inquest jury has ruled.
Josh Pitt, 24, was brandishing knives during a stand-off with police at his Luton home in November 2016.

The stand-off took place after Katherine Moore called to report that she had been beaten and locked inside their flat while he went to the shops.

The jury, said Mr Pitt had threatened to kill himself, his fiancee and the police.

In reaching its lawful killing ruling, the jury said Mr Pitt posed an "immediate and imminent threat" to his fiancee and the police.

He died from a gunshot wound to the chest.

Mr Pitt had returned home to find Ms Moore attempting to barricade herself inside a bedroom.

He then locked the front door, trapping them inside the flat.

Firearms officers knocked down the door of the flat in Hibbert Street, Luton, on November 9 2016, before shooting Mr Pitt.

The jury said Mr Pitt had been ordered by the officers to drop the knives, but refused and, at one point, he put a knife to his neck in a sawing action.

He threatened the officers with the knives, took on a fighting stance, was within touching distance and lunged.

Tasers were used by the officers attempting to restrain Mr Pitt, and a bullet was then shot into his chest from close range, the inquest heard.

Officers gave him first aid but he died later in hospital.

Police Constable Rebecca Goodman said she was at the scene before Mr Pitt returned home, but could not enter the flat without the firearms officers.

The inquest had heard despite Ms Moore providing a description of what her boyfriend was wearing to the 999 call operator, Pc Goodman said she was not aware of the information at the time.

The jury said:

"The apparent omission to issue a description of Josh Pitt over the radio to officers assigned and dispatched to the scene was a missed opportunity, but we cannot say if it would have prevented Josh Pitt's death."

Coroner Ian Pears said he hoped the police would "have sight" of this section in the jury's ruling.

Neil Chapel, the 999 call handler who spoke to Ms Moore, had told the inquest that Mr Pitt shouted "she's my lover, I will kill her".

"He sounded out of control and extremely aggressive," he added.

When Ms Moore first called police, she told them her boyfriend was on a trip to the town centre that would take about half an hour.

During the 999 call she said:

"He has already said that if you call the police he is going to put me in a headlock."

She was advised to barricade herself in to one room of the house, and said: "I can't block the door, he is too strong for me."

She added that she wanted to jump out of the window of the first floor flat to escape, saying: "I just want to get away."

Ms Moore said she had been attacked by Mr Pitt on the day of the call, and the previous night.


After the hearing, Ms Moore said she believed Mr Pitt had been "having a breakdown" and the police should have arrived sooner.

She said: "It seems to me the police had no plans for when they arrived at my flat and could have got me out before Josh got back.

"Had they got to me sooner, Josh would still be with me."

Without going into details, she said he had a "troubled and difficult childhood and struggled with his mental health".

She described him as having "a big heart but he did have his issues" and he did not like taking his medication.

Bedfordshire Police Deputy Chief Constable Garry Forsyth said:
"The officers repeatedly requested for Mr Pitt to put down his weapons, but he refused and continued to move towards them.

A Taser was discharged but unfortunately was not effective due to it not making a connection. Therefore, to prevent an imminent risk to life, an armed officer took the difficult decision to deploy their firearm."

He said the Independent Office for Police Conduct found no indication the firearms officers breached the standards of professional behaviour.
Bedfordshire Police Federation represented firearms officers Police Constable Matt Edwards and Police Constable Stuart Thompson, who were among those who attended the scene.

After the hearing a Federation spokesman said:

"Our members attend incidents every day never knowing what danger they will face and we thank them for doing their job so professionally.

"Pc Edwards and Pc Thompson went to work that day to do their job.

No armed officer ever wants to have to make that split-second decision to have to use lethal force.

They attended to save someone's life and put themselves in harm's way to do so and we are proud to represent them."