Safety measures change after fatal crash
14 March 2019, 12:14 | Updated: 14 March 2019, 12:17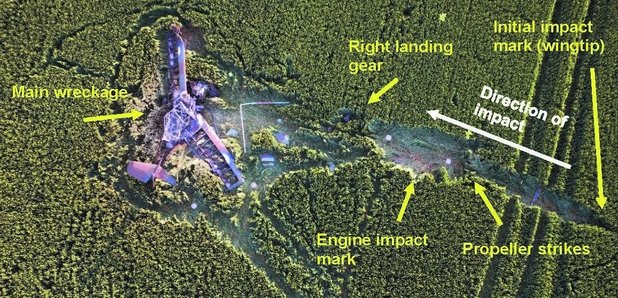 It was June 2017 when a pilot had just taken off for his second flight on a recently-restored vintage ex-military aircraft.
Shortly afterwards leaving Spanhoe Airfield north of Corby and west of Wansford; the aircraft was observed to bank left into a steep descent and struck the ground, just to the left of the runway.

The pilot was fatally injured, and the passenger sustained serious injuries.

The Air Accident Investigation Branch inquiry determined the aircraft stalled at a low height, from which it did not recover before striking the ground.

The investigation also identified several issues relating to the aircraft and engine performance, maintenance documentation, the Permit to Fly application process, and guidance for pilots preparing for their first flight on a new type.

The Light Aircraft Association (LAA) has taken a number of safety actions but the AAIB have made no further safety recommendations.