Violent rival Bedford gang members jailed
21 March 2019, 18:35 | Updated: 21 March 2019, 18:40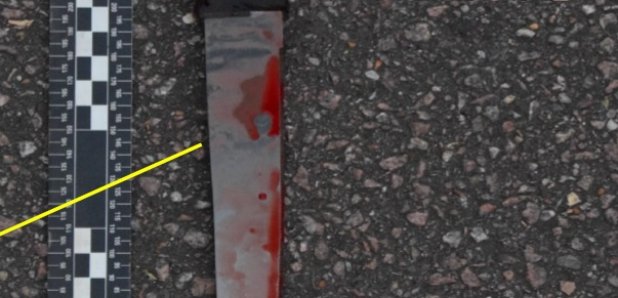 Five men responsible for a spate of serious gang violence in Bedford have been jailed for near 80 years
The clashes between the rival Kempston Block and Mile Road gangs involved a kidnap and multiple conspiracies to cause GBH with intent, including a serious stabbing and a shooting within three weeks of one another in June 2017.

It came as the rival gang members sought to establish themselves as leaders of their respective groups.
Senior figures from the Mile Road gang had been locked up as a result of Bedfordshire Police's Operation Kruse investigation into the Bedford gang shootings in July 2016.
Sentencing the men, Judge Nigel Lithman QC said the gangs "were at war in June 2017" over the trade of Class A and Class B drugs.

He added:

"he defendants have been involved in the worst blight upon life in this country, involving the toxic combination of gang association, and the use of knives and guns in pursuit of their rivalry in the course of the drugs trade."
During the first incident, on 3 June, an off-duty police officer saw a man being assaulted near Addison Howard Park in Kempston.
POLICE TRACKED AND HALTED THE CAR AFTER A FAIL TO STOP
Bedfordshire Police officers were able to track a car leaving the scene. The vehicle failed to stop, so was forcibly stopped by officers in Chantry Avenue soon afterwards.

Saffa Gbonda, 25, of Walcourt Road, Kempston, was driving the car at the time and was arrested at the scene. The victim of the assault was then freed from the vehicle.
Gbonda was convicted of conspiracy to kidnap and GBH with intent at trial in October. Today, he was sentenced to a 12-year prison sentence - nine in custody and three on licence.
Two weeks after this incident, on 17 June, two Mile Road gang members sought retribution with a machete attack in Hawkins Road, Bedford.
Maksims Boikovs, 19, of Brackley Road, Bedford, and Terrell Romain, 22, of Lewis Close, Bedford, were captured on CCTV heading towards the scene of the assault at around 7.50pm and then leaving in the other direction shortly afterwards.

Judge Lithman said the teenage victim of this attack - a hack with a machete - "virtually had his arm severed".

The victim and a friend were able to walk a short way before he was treated by paramedics near the junction of London Road and Elstow Road. The weapon used in the attack was recovered with the victim.

Romain and Boikovs were found guilty of violent disorder, wounding with intent to cause GBH and possession of a bladed article at trial in January.

Romain was sentenced to 18 years in prison for wounding with intent, while Boikovs was sentenced to 14 years in jail for the same offence.

Both men received concurrent sentences of four years for violent disorder and 12 months for possession of a bladed article.

Romain also received three separate sentences for drugs supply offences of four years, four years and two years, which will run concurrently to his 18 year sentence.

Two days after the stabbing, on 19 June, the Kempston Block gang retaliated with a drive-by shooting targeting a Mile Road gang associate.

Shots were fired from a 12 bore shotgun at a residential property in Miller Road at around 10.25pm. The force of the shots carried all the way through to a room at the back of the property.

Two men suffered serious but non-life threatening injuries, while significant damage was caused inside and outside the property.

The car used in the shooting was found abandoned in Miller Road. Inside the vehicle officers recovered a lump hammer, knife sheath and shotgun cartridges.

Fingerprint analysis linked Antonio Ziu, 22, of Warwick Avenue, Bedford, and Vincent Kingswell-Shaw, 23, of Foster Road, Kempston, to the vehicle.