Budget Cuts To Stop Port Reopening?
7 February 2019, 13:37 | Updated: 7 February 2019, 13:38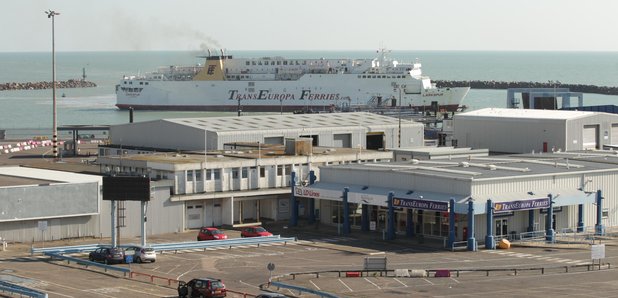 Plans to reopen a Kent ferry port in the event of a no-deal Brexit could be disrupted if councillors approve a string of budget cuts.
Councillors in Thanet are due to make a decision on budget cuts at the Port of Ramsgate later - that could stop it re-opening as a ferry port to ease pressure on other routes if there's a no deal Brexit.
The government's just given Seaborne Freight a 13 point 8 million pound contract to run a service to Ostend in Belgium.
The Department for Transport said it continues to have "conversations" with the council, among other organisations, "over any plans to re-establish ferry services at the Port of Ramsgate".
Previously, Conservative Thanet district councillor Beverly Martin reportedly said the harbour "cannot be ready" for Brexit on March 29.
A council spokeswoman said: "Thanet District Council is due to approve its proposed budget for 2019-20 at a full council meeting tonight.
"In order to meet its statutory obligations to deliver a balanced budget, the council has identified that savings of £730,000 will be required at the Port of Ramsgate.
"Discussions are continuing with the Department for Transport in respect of Ramsgate Port to support Brexit resilience.
"Any new service out of the Port would have to, as a minimum, generate the level of income required to balance the budget.
"Should arrangements not be finalised, the council will be required to make the cost savings identified."
Seaborne Freight has been contacted for comment.