Man Falls 20 Feet Into Gully In Folkestone
20 January 2019, 11:04 | Updated: 20 January 2019, 11:30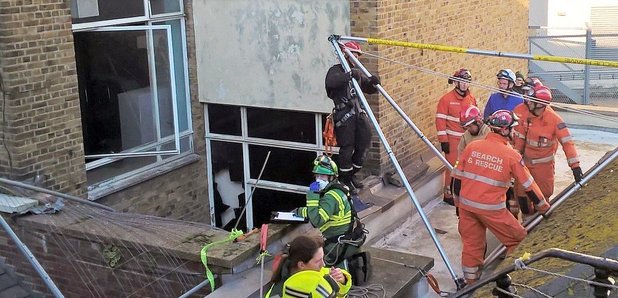 A team of Emergency crews are in Folkestone this morning after a man has fallen 20 feet down a gully behind a row of shops.
It's not yet known how it happened around 9 this morning, part of Sandgate Road has been closed off while crews are at the scene
But a paramedic is being lowed down to try and reach the man.
Latest Pictures from Kent Fire and Rescue Service: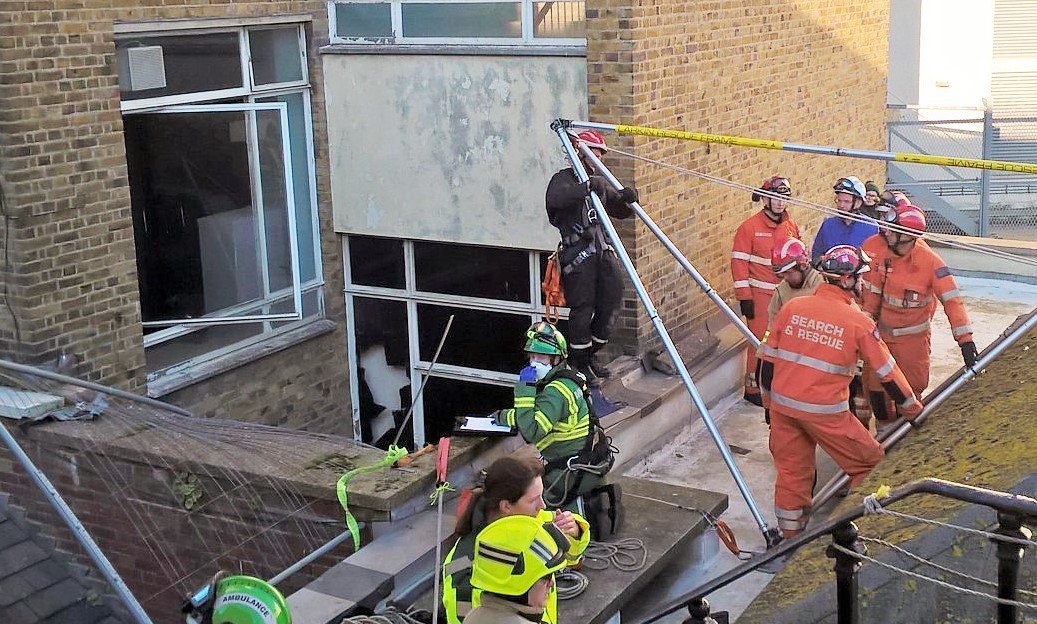 Emergency services are at the scene of an incident where a man has fallen approximately 20 feet down a gully behind the shops in Sandgate Road, Folkestone. Kent Fire and Rescue Service's line rescue unit and technical rescue unit are in attendance, alongside Kent Police, SECAMB and SECAMB's HART unit and the air ambulance. It's not known how the man fell into the gully but paramedic is being lowered down to where the man is to be able to assess the extent of his injuries. More to come.