British woman, 60, claims 'my dead Sri Lankan husband, 26, cost me £100k'
11 December 2018, 10:40 | Updated: 11 December 2018, 10:41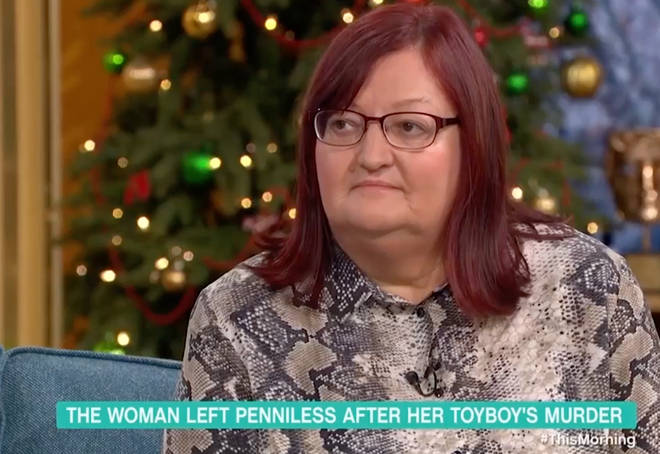 A woman dubbed 'the British Shirley Valentine' after falling in love with a waiter less than half her age, has explained how she has been left a penniless widow.
Exotic holidays can be pricey - but one trip to Sri Lanka left a British OAP a penniless widow.
Diane Peebles, 60, claimed that she gave a whopping £100,000 - her entire life savings and the proceeds from selling her Edinburgh home - to Priyanjana De Zoysa, 26.
She met the waiter in November 2011 when she holidayed on the paradise island, marrying him the following June.
Against the advice of her family, in 2015 she relocated to be with him and invested all her money in buying him a luxury minibus and building them a home.
However, their marriage soured when she discovered he had a SECOND wife... aged just 18.
It was a discovery that Diane said left her feeling "like a mug".
Read more: Woman devastated after Argos 18ct gold wedding ring turns out to be made of BRASS
In May 2017, Priyanjana was shot dead by men that Diane believes were jealous of his (her) wealth, leaving her stranded in Sri Lanka and at the mercy of his family - who she claims put her under house arrest as it was "too dangerous" to go outside.
The grieving widow was only able to return to the UK after friends back home sent her money for a plane ticket back to Scotland.
Speaking on Monday's This Morning, she said: "All my friends and family told me not to go over.
"But I thought he loved me, and I loved him. You do silly things when you're in love.
"I've got nothing. I've got a very small pension from my old work, that's what I'm living on.
Read more: Peter Andre appalled as Katie Price cavorts with toyboy on Thai beach
"I've still got the house, even though it's not in my name. I'll need to go back to see if they'll let me sell that."
Diane urged other women to be careful before diving headfirst in to a holiday romance with a man from a much poorer country.
She said: "Don't get involved with the locals, because they're all very poor.
"A lot of them are looking to marry European women, because they think we're all very rich. I wasn't very rich - but in their eyes, I was rich."