You can now buy a dog bed gazebo just in time for the heatwave
13 June 2022, 13:03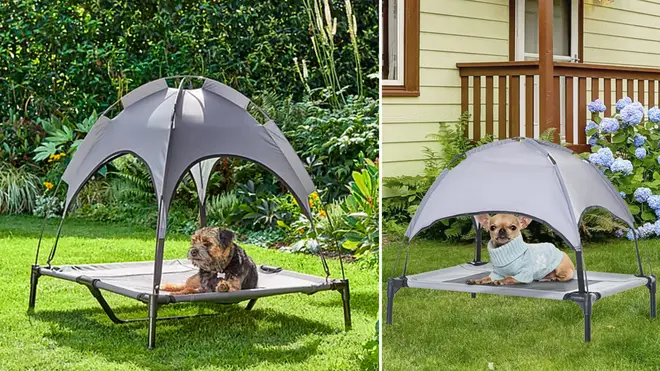 You can find these dog bed gazebo's at Asda, Amazon and Wayfair.
With parts of the United Kingdom set to bask in sunshine with a heatwave this week, you can now get your hands on a gazebo for your dog.
Yep, Asda is selling the ultimate summer accessory for your furry friend for just £29.
The piece is described as the 'perfect place for your pooch' and it will keep doggos cool during the warmer months.
It features a mesh panel base for ventilation, and it is flat packed so can be easily dismantled when the rain inevitably comes.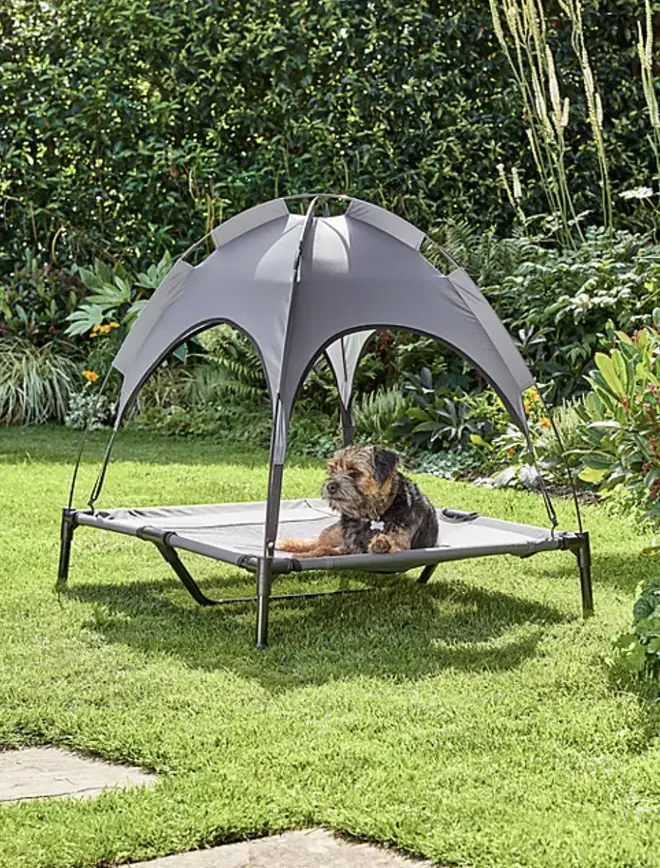 A description on the website reads: "This dog bed gazebo from George Home is designed in modern grey with a mesh panel base for ventilation, and it offers a stylish way to keep your furry friend cool in the sun."
Pet owners love the handy contraption, with one person writing: "This bed is superb, and great value for money for the size it is.
"The dog is sleeping on it inside for now until the weather improves."
"Excellent product! My dog loves it and easy to build," said someone else.
A third added: "Bought for our dog who is black and loves to sit in the garden. Provides her with a comfy bed and shade to keep her cool.
"The bed is the perfect size for her to stretch out and relax. Can be used without the canopy indoors too."
While the gazebo is now sold out online, you can still buy similar items from other retailers.
There is a similar one on Amazon for £31.99, while Wayfair's will only cost you £28.99.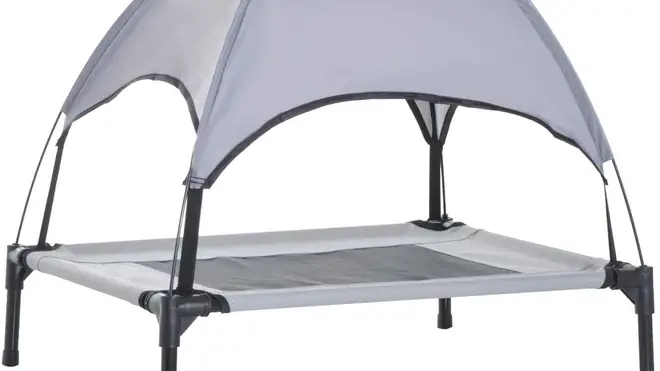 This comes ahead of a heatwave this week, with some places across the United Kingdom set for a sweltering 31 degrees on Friday.
Read more: Temperatures to soar into mid-30s this week with heatwaves expected across the UK