Don't Tell The Bride viewers ridicule groom's 'Frozen' themed wedding for bride who hates snow
27 September 2018, 13:25 | Updated: 23 October 2018, 13:12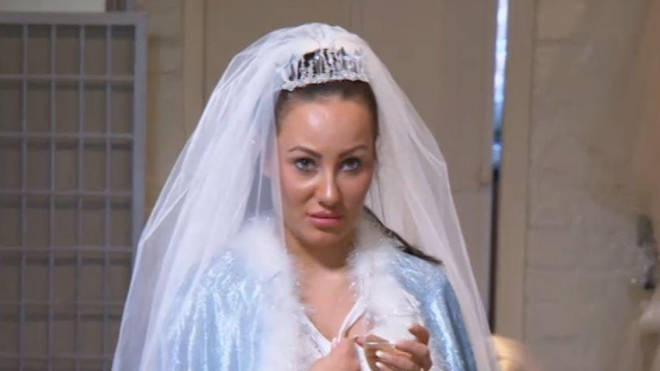 Don't Tell The Bride viewers were left stunned after a hopeless groom spent £2,500 on a winter fairytale wedding for his bride who claims to "hate snow and ice."
Mickey, 24, filled the village hall venue with Christmas tress and fake snow.
A bridesmaid warned anxious groom Mickey: "I think it's vile. She ain't going to like it.. I think Sophia is going to hate you the minute she walks in the door."
As the car drove towards a nearby ice skating venue, Sophia ranted: "I hate the snow, I hate ice, I hate the cold. He has had three weeks to find a venue, he needs to meet my expectations."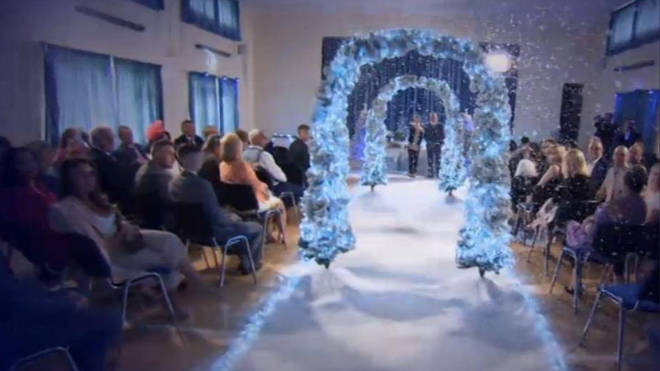 Seeming far from impressed with the village hall venue, Sophia deemed the out-of-season Christmas trees as "bad luck" on her arrival.
24-year-old groom Mickey was relieved to see Sophia still going ahead with the nuptials as she was overcome with emotion while walking up the aisle.
One put: "Why has this guy on Don't Tell The Bride spent two and a half grand on creating a snow scene for a bride who doesn't like snow or the cold?"
Another viewer tweeted: "The men on Don't Tell The Bride cause me so much stress! Not a chance would any man plan my wedding."
why has this guy on don't tell the bride spent two and a half grand on creating a snow scene for a bride who DOESNT LIKE SNOW OR THE COLD

— Charley Scoggins (@CharleyRhiannon) September 26, 2018
The men on Don't Tell The Bride cause me so much stress 😂! Not a chance would any man plan my wedding hahaha

— Jordan Madden (@JordanMaddenxo) September 26, 2018