Woman 'over the moon' after receiving sister's womb in first UK transplant of its kind
23 August 2023, 15:50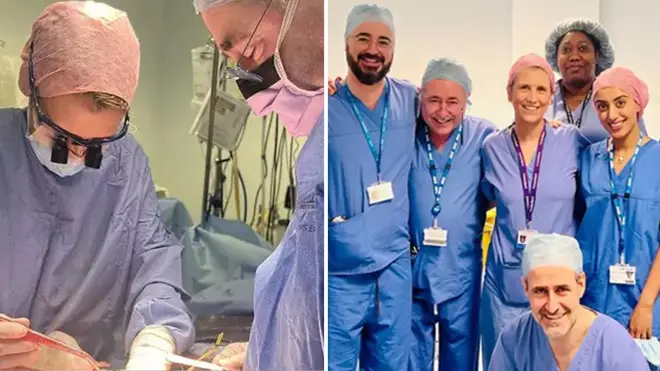 "The whole thing was emotional. I think we were all a bit tearful afterwards," said lead surgeon Professor Richard Smith.
A woman is reportedly "over the moon" after she successfully underwent the UK's first ever womb transplant.
The 34-year-old, who wants to remain anonymous, was thrilled when she received her 40-year-old sister's donated uterus via ground-breaking surgery that took 17 hours.
A team of over 30 medical professionals were involved in the two joint procedures, which happened in adjoining operating rooms at Churchill Hospital in Oxford earlier this year.
The British donor had already given birth to two children, so decided to gift her sibling her womb in the hope she would go on to have a family of her own.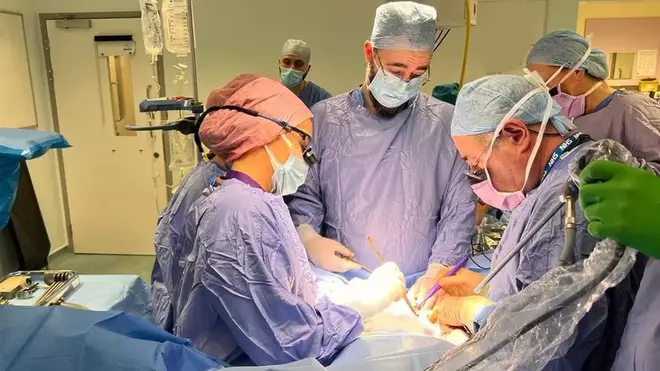 Gynaecological surgeon Professor Richard Smith, who led the organ retrieval team, told the BBC the transplant was a "massive success".
He added: "It was incredible. I think it was probably the most stressful week in my surgical career but also unbelievably positive.
"The whole thing was emotional. I think we were all a bit tearful afterwards."
Transplant surgeon Isabel Quiroga, who spearheaded the team implanting the womb, said the recipient was thrilled it all went well.
She said: "She was absolutely over the moon, very happy and is hoping that she can go in to have not one but two babies!
"Her womb is functioning perfectly and we are monitoring her progress very closely. As a team we are incredibly proud to contribute to this programme and hoping that it will lead to many other women benefiting from this procedure."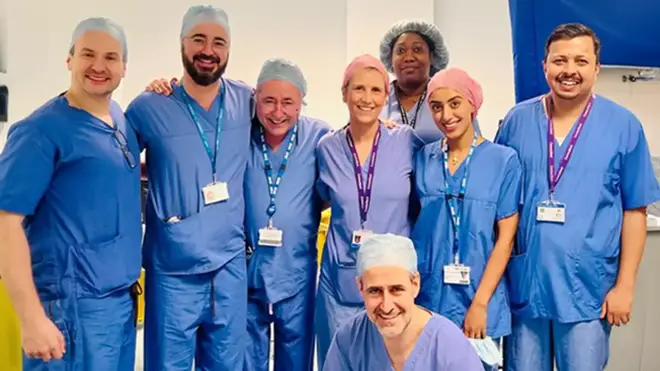 The anonymous recipient was born with Type 1 Mayer-Rokitansky-Küster-Hauser – a rare condition that impacts around one in every 5,000 women.
Women who suffer with MRKH either have an underdeveloped uterus or no uterus at all, however their body still has functioning ovaries meaning they can potentially conceive with fertility treatment.
Just two weeks after the successful womb transplant, the 34-year-old recipient had her first period.
Professor Smith, who is also chairman of Womb Transplant UK, explained he was delighted to hear of her progress and hopes she will one day welcome babies of her own.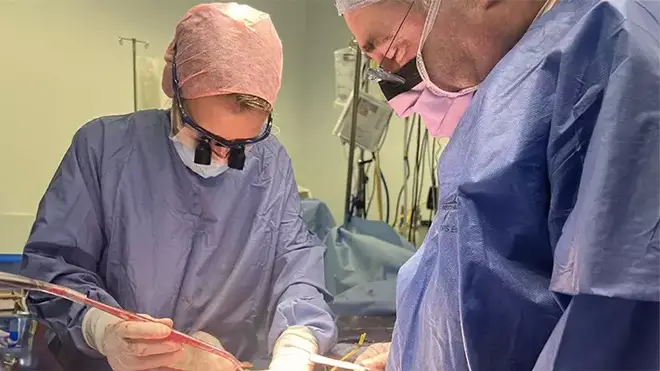 He said: "We all have huge respect for these two women who have helped so many others in this country who face the trauma of absolute uterine fertility infertility.
"We hope all goes well and that the recipient will become pregnant in due course. We also hope that we can raise the rest of the funds we need to complete our two programmes of transplants. Our aim is to see womb transplants become a sustainable option for women suffering with the same condition.
"Our team is dedicated to creating a long term and sustainable transplant programme that will help women who are currently unable to bear their own children to realise their dream!"
This specific transplant cost approximately £25,000 – it was funded by charity donations that came from Womb Transplant UK.
The surgeons and medical staff involved were not paid for their efforts.
Read more: