Cadbury makes massive change to Easter eggs this year
14 February 2023, 17:46 | Updated: 14 February 2023, 17:52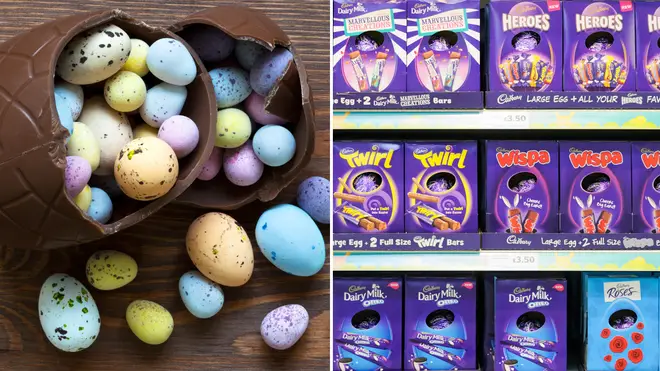 Some of the nation's favourite chocolate treats have undergone some sneaky tweaks.
Cadbury has made some big changes to its Easter eggs this year – and chocoholics aren't happy.
The confectionary giant has been called out for a series of sneaky tweaks, all of which ultimately mean you get less chocolate for your money.
A recent study by The Sun proved that while many of the nation's favourite Easter eggs remained the same price as last year, the chocolate content had shrunk.
And no size is safe, with Cadbury slashing the weight of many small, medium and large Easter eggs.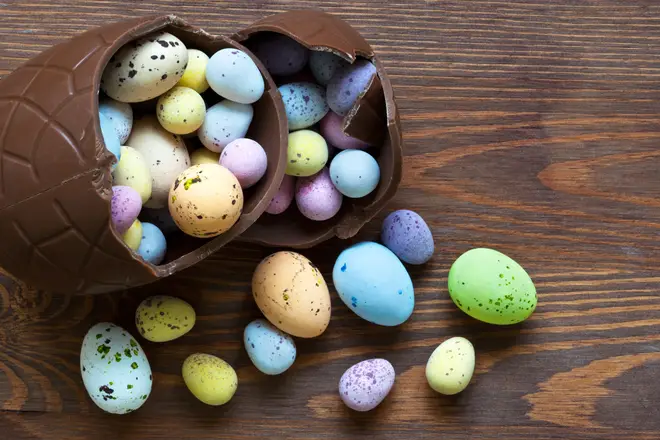 Cadbury's medium Wispa egg still costs £3, but while it used to weigh 224g it's now only 182.5g.
The large Flake egg, which costs £5, lost almost 18g of chocolate this year after weighing in at 231.8g, compared to 249g in 2022.
A large Dairy Milk egg, which also costs a fiver, has shrunk from 286g to 245g.
And the popular Dairy Milk Freddo Faces egg has shot up 25p, despite shrinking in weight from 122g to 96g.
The Dairy Milk Caramel egg, the Crunchie egg and the Twirl egg have also shrunk in size, while the Dairy Milk Buttons egg has gone down in weight and up in price.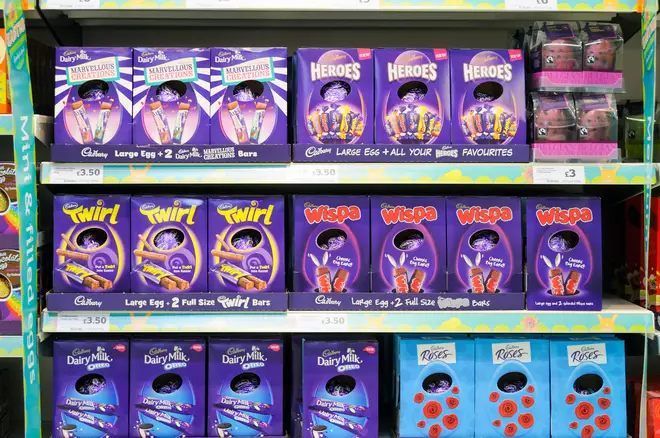 It's not just researchers spotting the sweet cheat, savvy shoppers have also noticed the unsavoury difference down the choccy aisle.
Price-cutting consumers have been complaining about the move on the Extreme Couponing and Bargains UK Facebook group.
One shopper said: "The little Cadbury eggs were £1 last year and this year they are £1.25 and a hell of a lot smaller."
More joined in on Twitter, with one user moaning: "Made them smaller, one bite and they're gone."
While a second added: "They're sample size, which means they should be free."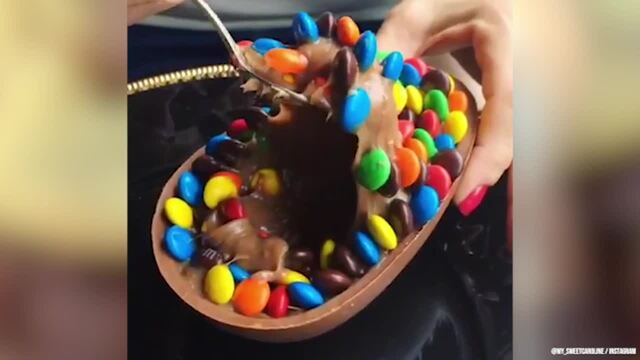 This gooey chocolate egg is total Easter goals
Sarah Coles, a consumer expert at Hargreaves Lansdown, criticised the chocolate shortfall and blamed "shrinkflation" – a term used to describe businesses keeping prices the same but making products smaller.
She said: "The horrors of shrinkflation are turning Easter eggs into mini eggs.
"We're spending significantly more in return for less chocolate.
"It feels particularly unfair to those on lower budgets, who are trying to keep everyone happy this Easter without breaking the bank."
A spokesperson from Mondelez, Cadbury's parent company, said: "We're constantly looking at ways to innovate our products while keeping the fan favourites that the nation knows and loves."
"This year we've revamped our Easter egg range, offering a wide variety of sizes and price options for our Cadbury fans to choose from.
"The Traditional Gift Shell Eggs are a new part of the range for 2023, replacing the Large Shell Eggs. There are eight different eggs available as part of the Traditional Gift Shell Eggs range, including Cadbury Creme Egg, Cadbury Dairy Milk Giant Buttons, Caramel, Twirl, Cadbury Mini Eggs, Crunchie, Twirl Orange and Wispa Easter eggs."
Read more: