Six unusual spritz cocktail recipes ideal for summer afternoons
9 August 2019, 11:02 | Updated: 13 August 2019, 07:29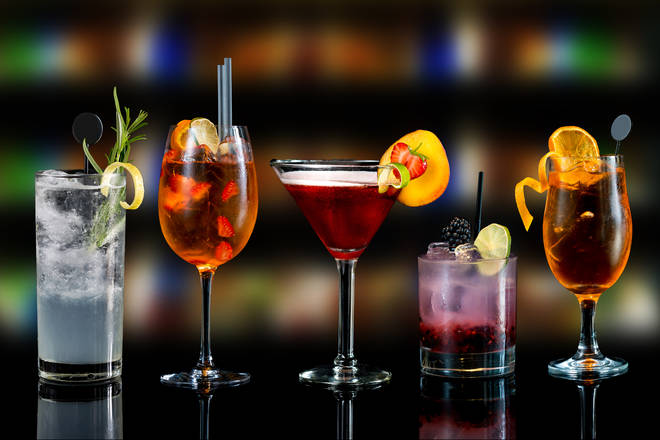 Spritzes are the trendy drink of summer 2019 - but they don't start and end with Aperol. Here we look at other variations of the light and refreshing cocktail.
Lanique Summer Spritz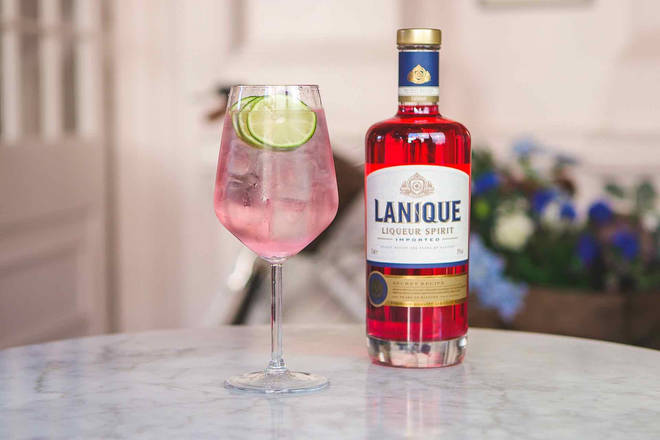 This rose-flavoured spirit makes for a refreshing  summer cocktail when combined with Prosecco, tonic and freshly squeezed lime juice.
How to make it: 
- 25 ml Lanique 
- 50 ml Prosecco 
- Top with a tonic of choice and a squeeze of lime juice 
- Garnish with lime 
Hedgerow Spritz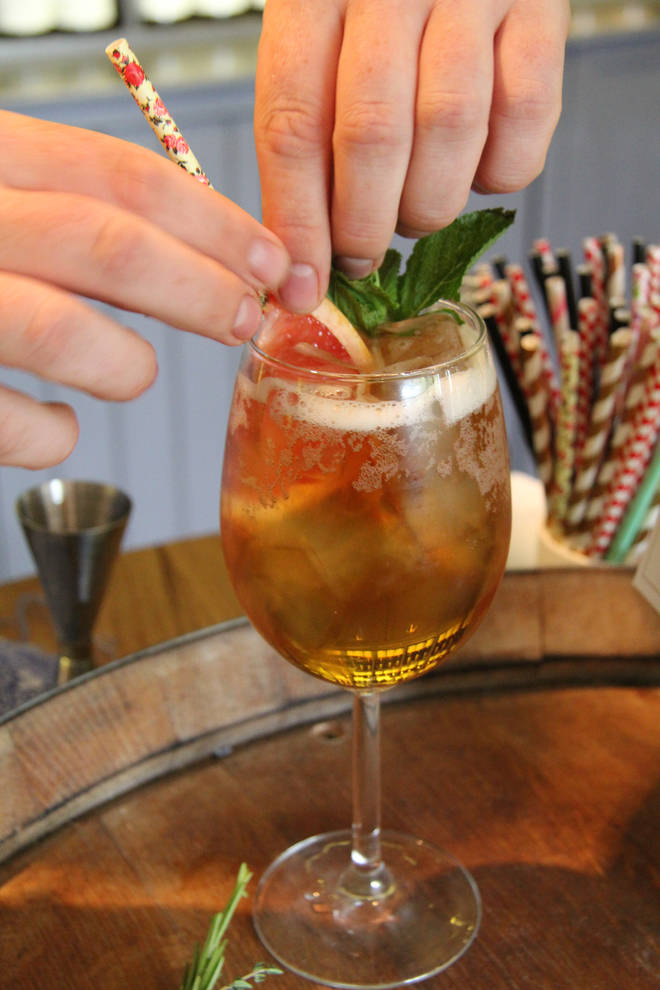 This combination of English-brewed vermouth and English sparkling wine makes a refreshing sparkling cocktail.
How to make it:
- Add ice to the bottom of the glass (not too much)
- Pour over 35ml of Bolney Rosso Vermouth
- Add 75ml of Bolney Bubbly
- Top up with Fever-Tree Tonic (Elderflower recommended)
- Garnish with a wheel/wedge of Grapefruit and a sprig of mint
Arancia Spritz
The spritz, which is said to have originated in Venice under the Austrian Empire, is a mixed drink made using Aperol or Campari, sparkling white wine, and soda.
How to make it:
- 85ml Mionetto Prosecco DOC Treviso
- 55ml San Pellegrino Aranciata
- 30ml Campari
- Orange slice and fresh mint
Click here to find out how to make a classic Aperol Spritz, or delicious bittersweet Negroni.
Prosecco Spritz with white peach and jasmine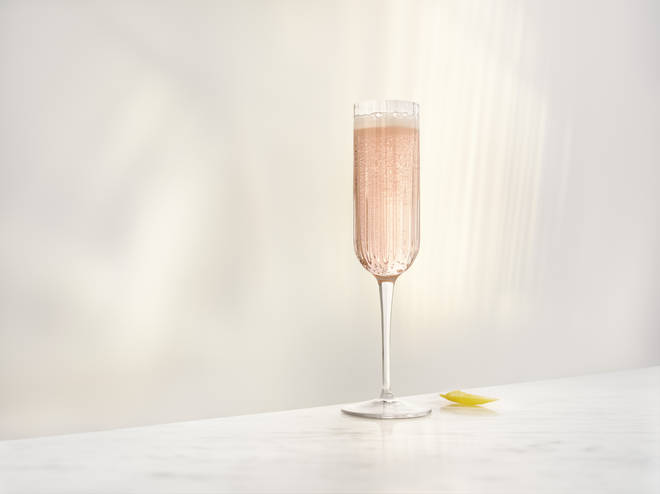 This drink sounds more complicated than it is to make, the secret ingredient is London Essence's ready mixed peach and jasmine soda, £1.85 from Tesco.
How to make it:
- Pour equal parts Prosecco & White Peach & Jasmine Soda in to chilled champagne flute
- Rub piece of lemon rind around the rim of the glass to release the oils, then discard
Shiso Spritz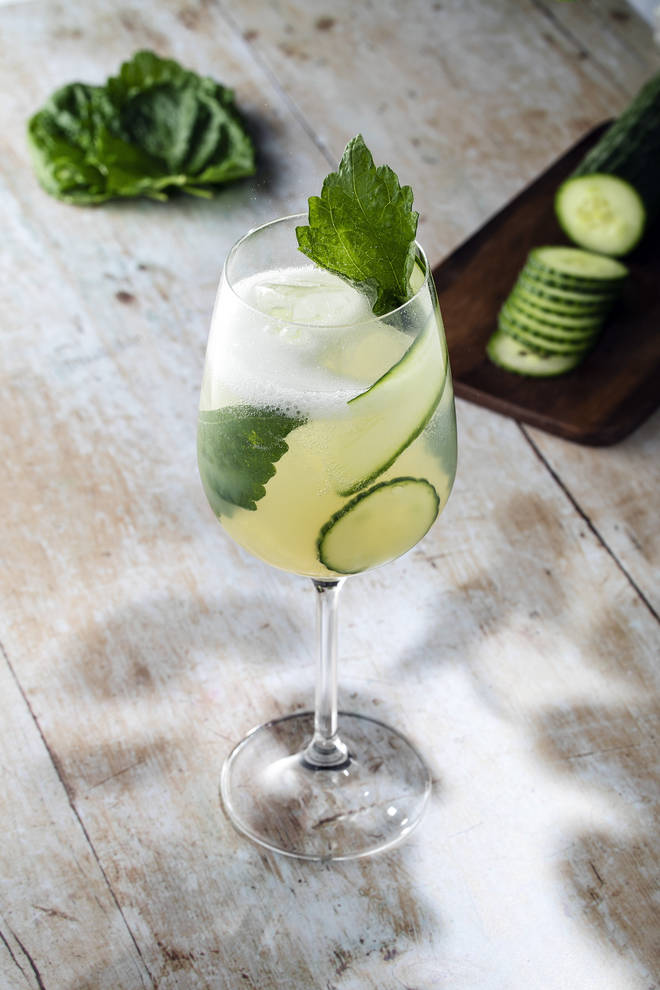 Shiso, a herb that looks like nettles but is actually a variation of Japanese mint, gives this unusual spritz an exotic twist.
- 25ml BACARDÍ Carta Blanca
- 3 Shiso leaves
- 50ml Cloudy apple juice
- 3 Cucumber slices
- Serve in a wine glass with cubed ice and garnish with cucumber ribbon and mint sprig
Cranes Spritz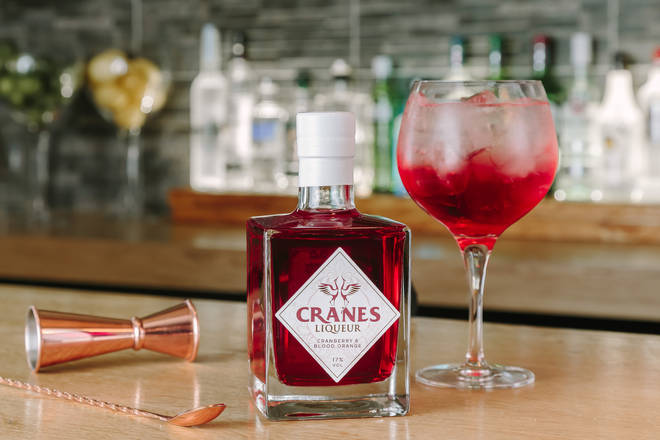 This fruity spritz features the flavours of blood orange and cranberry, meaning it'd be just as suitable to enjoy in the winter months.
How to make it:
- Fill a glass with ice
- Add 2 parts Cranes Liqueur and 1 part soda water
- Pour in 4 parts Prosecco over the Liqueur mix
- Top up your glass with soda and enjoy