These are the Halloween costumes everyone will be wearing this year
28 September 2018, 14:51 | Updated: 3 October 2019, 09:03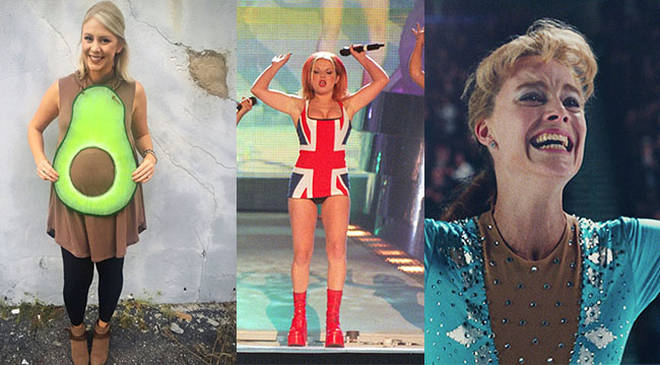 According to Pinterest these are the costumes that everyone will be rocking for Halloween 2018.
It's autumn which means that Halloween is just around the corner and outfits need some serious planning.
Pinterest have released the stats for the most searched for Halloween costume ideas on their platform this year and the results are amazing.
So if you want to make sure you're bang on the costume trend this year - or make sure you're not wearing something that everyone is - look no further...
Tonya Harding - searches increased by 720%

Left: Tonya Harding at the Winter Olympics and Margot Robbie as Tonya Harding in I, Tonya.

Picture: PA and LuckyChap Entertainment

Grab some lycra and flesh coloured tights and take to the rink as infamous figure skater Tonya Harding for Halloween this year.

She's always been a cult figure in popular culture but thanks to Margot Robbie's critically acclaimed performance as the sportswoman in I,Tonya she's been the talk of the town.

Mamma Mia - searches increased by 1636%

via GIPHY

Another movie inspired costume is topping the list this halloween - Mamma Mia!

The sequel to the smash hit ABBA musical was released this summer and if the huge searches on Pinterest are anything to go by, there will be a lot of flares around on October 31st.

Frida Kahlo - searches increased by 55%

It seems lots of people have been searching for inspiration on how to dress up as famous Mexican artist Frida Kahlo this year.

Alongside her incredible artwork the painter was famed for her bold appearance which included her trademark strong eyebrows, floral headwear and bright coloured outfits.

90s Icons - searches increased by 110%

The Spice Girls were the biggest band of the 90s.

Picture: PA

The 90s have certainly made a comeback this year.

With rumours that the biggest girlband in the world could be reuniting and high street shops filling their shelves with clothes from that era this would be a pretty easy Halloween costume to pull off.

Grab your girls and throw back twenty years.

Avocado on toast - searches increased by 245%

The perfect pregnancy costume! Picture: Pinterest

If you're pregnant why not dress you and your bump as the millennial dish of the moment - avocado on toast.

Who knows why so many people are searching for this as a Halloween costume idea, but it certainly makes a cute costume if you're expecting.

Dress all in green and use your bump as the stone - adorable!