How to transform your home for autumn: Tips to add warmth and style
25 September 2023, 09:00 | Updated: 17 November 2023, 09:16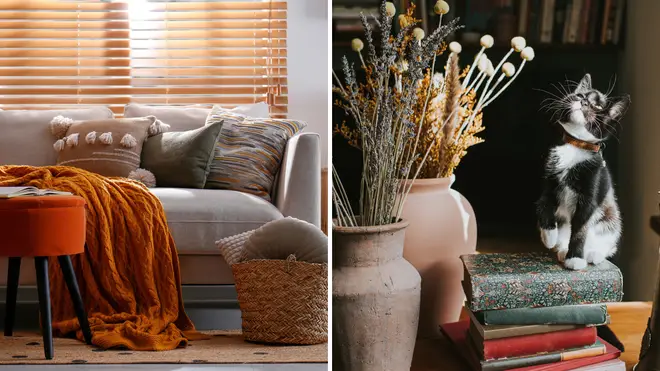 With summer drawing to a close, there's never been a better time to start bringing autumn into your home.

Promoted by Hillarys
Following a disappointing summer of rainy days and below-average temperatures, we've never been more ready for autumn to officially arrive.
But before the leaves start falling and nights at the pub turn into cosy nights-in instead, you've got time to prepare your home for the autumn.
Whether it's changing your cushions and throw colours, adding stylish accessories or hanging fairy lights in the living room, there is so much you can do to transform your home into a cosy haven.
We've teamed up with Hillarys, who've been transforming customer homes for over 50 years, to give you our top tips for the home this autumn.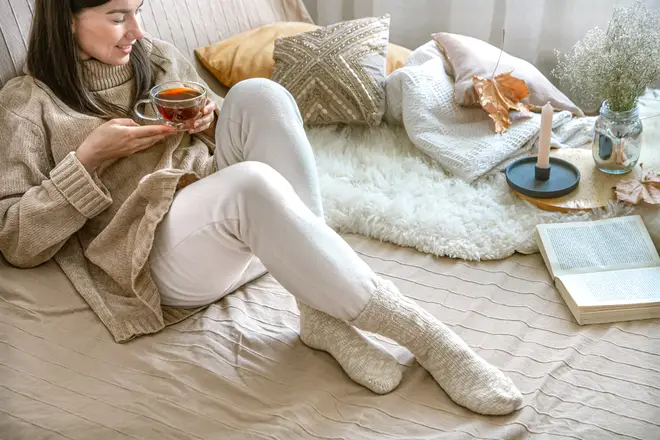 Draught excluders
While created to help keep rooms warm and toasty, draught excluders can add so much more to your home.
Available on the high street and online in a variety of materials and colours, a draught excluder creates an instant transition from the summer months to autumn.
We'd recommend opting for velvet and sticking to traditionally autumnal colours such as brown, mustard, red and forrest green.
Candles
Candles are great all year round for adding scent to your home and setting a mood, but there's no better time to invest in a new collection than the turn from summer to autumn.
You can always opt for the classic scents of cinnamon or pumpkin-spice, but more subtle fragrances such as jasmine, vanilla and cherry blossom can help make your home feel cosy and warm without overpowering it.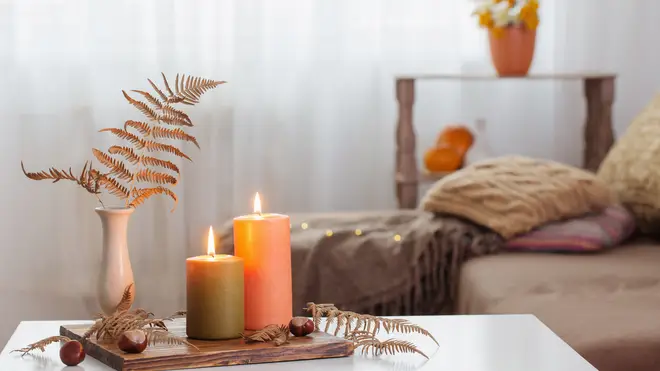 Windows
When it comes to creating the perfect cosy autumnal room, there's no better place to start than the windows.
Interior Designer Suzie Tipple understands how important window dressings are when it comes to creating a calm ambience. She told us: "As an interior designer, I'm obsessed with the little touches that make your home feel even more homely.
"One thing that I think is so important, particularly in the autumn months, is paying attention to your windows."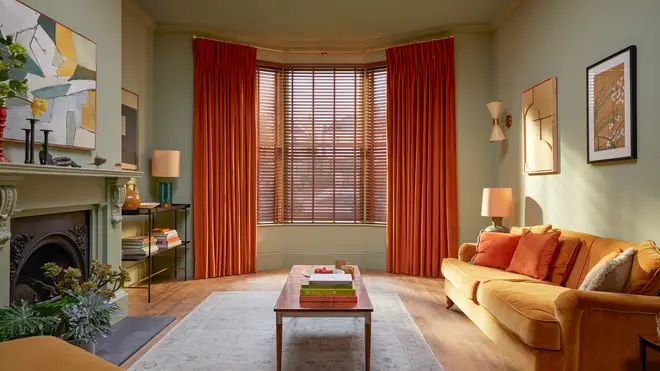 Suzie went on: "When the nights start getting longer, having well-fitted window dressings you can pull close adds that extra comfort to a night in, and keeps my home warmer too.
"And Hillarys are the experts in this. Their in-home service takes care of every step, from recommending the right product, to measuring, fitting and dressing, so each detail is perfect and I don't have to worry."
Replace cushions and throws
When it comes to your living room, one of the easiest and most cost effective ways to create a cosy setting is to simply swap out your cushion and throws for ones with deeper and richer shades.
We'd recommend mixing neutral shades (brown, beige, stone) with more autumnal colours (orange and red) to create the perfect cosy living room.
As for the summer cushions and throws, simply store them away until next year when you can rotate again.
All of Hillarys curtain and Roman blind fabrics can be made in to cushion covers. Choose from a range of sizes, and co-ordinate or contrast fabrics to suit your look.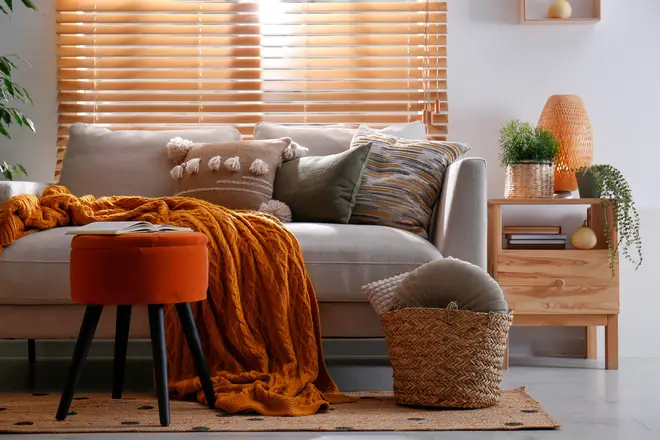 Fairy lights
Whether you opt for battery-powered or plug-in, fairy lights have the ability to add the perfect finishing touch to any room.
We advise you choose warm lights for autumn and find areas in your home you can drape them naturally; stair banisters, mirrors, window sills.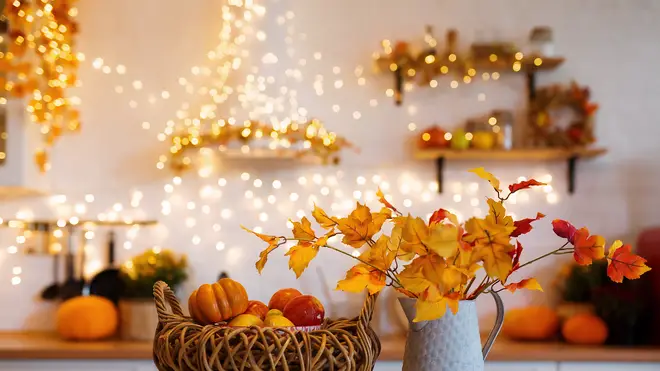 Dried Flowers
Of course, fresh flowers have a place in your home all year long, but if you're really looking to embrace autumn, we suggest you look into dried flowers.
They can last up to 2-3 years, and if you choose the right colour palette, they can help elevate your home's style.
When the nights start getting longer, having beautiful curtains or blinds you can close adds that extra comfort to a night in and Hillarys have what you need! Click here to check out their ranges. Plus, we've teamed up with them to give you the chance to win £1,000 to spend at Hillarys! Enter here.