Mother's Day gift ideas: What to buy your mum in 2021
22 February 2021, 12:07 | Updated: 15 June 2021, 15:13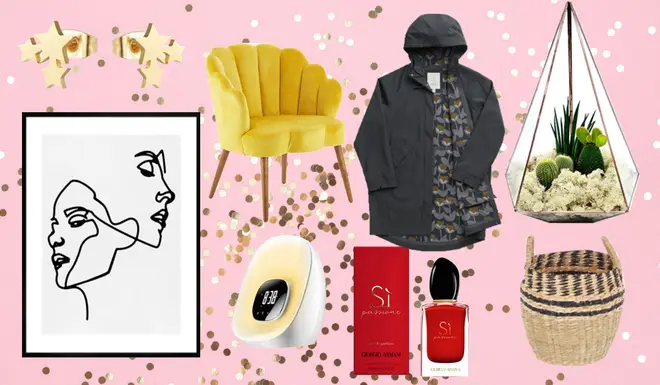 Struggling to find the perfect gift for Mother's Day? From fashion to tech to homeware, we've got you covered.
Mother's Day is just around the corner, March 14, and there's no better time to tell her how much they mean to you.
Whether you're struggling to find the perfect gift from your mum, or just need some inspiration, we've got plenty of gift ideas.
Whether your mum loves new clothes, the latest in technology or something simple, this is the ultimate Mother's Day gift guide:
Terrarium
Forget the predictable flowers this year and replace them with a stunning terrarium from The Urban Botanist.
Buy now: Mother's Day terrarium by The Urban Botanist, from £59.95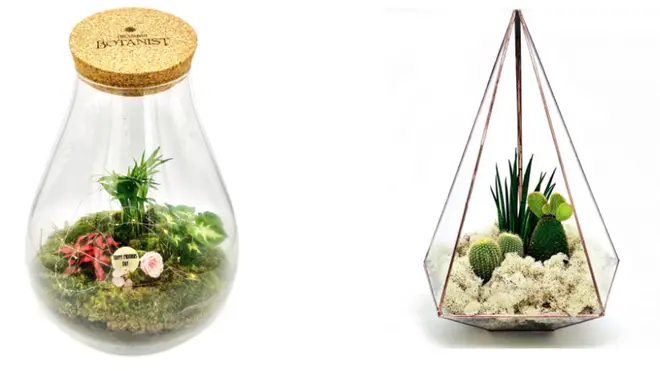 A bouquet from Zing Flowers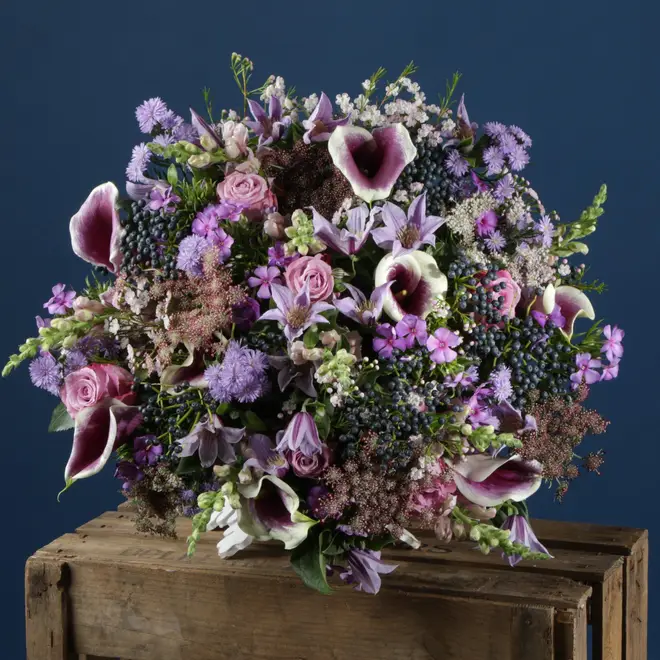 Send your mum a beautiful bouquet or houseplant from Zing Flowers this Mother's Day.
The bouquet pictured, is Dancing Clouds (£74.98) and is sure to delight. Their skilled florists have teamed subtle shades of pink and purple florals with a range of beautifully textured blooms that exude sophistication and luxury.
There are lots of other beautiful bouquets available for delivery that are suitable for smaller budgets.
Buy now: Zing Flowers, prices vary
Must-have fragrance
Get your mum trying a new scent with the must-have fragrance of the season, Sì by Giorgio Armani.
Buy now: Sì by Giorgio Armani from Perfume Direct, from £46.99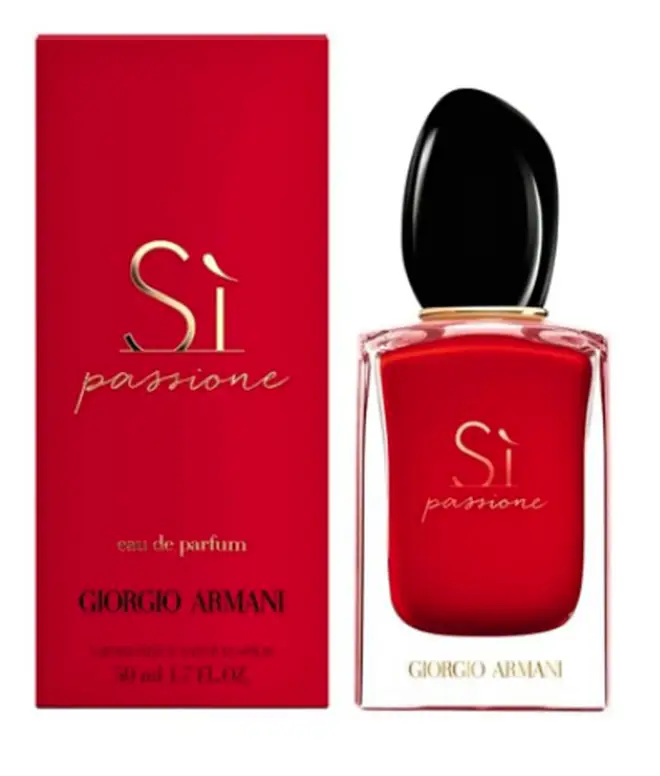 Home goodies from TK Maxx
If your mum loves keeping her home looking stylish, pick up some of these must-have home decor items from TK Maxx.
Buy now: Home accessories from TK Maxx, prices vary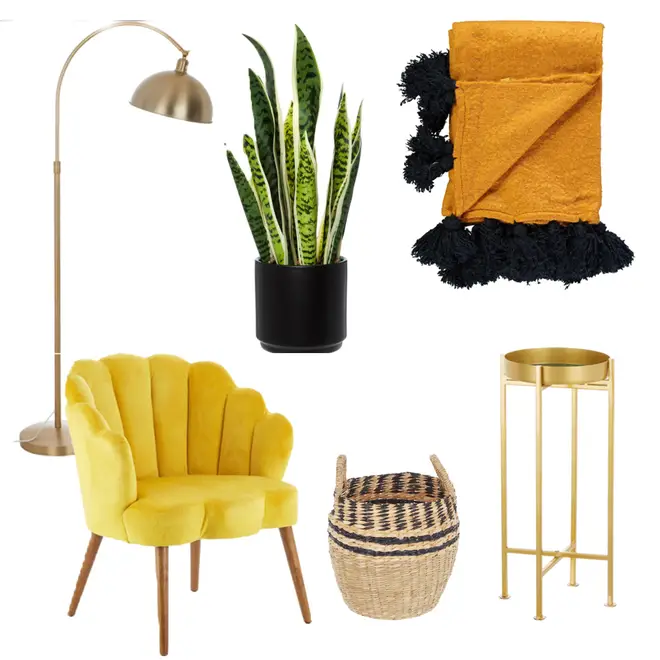 Jewellery from Fossil
If your mum loves keeping up with the latest trends, she needs to have a piece of Fossil's new vintage coin collection in her jewellery collection.
Our favourite from the collection is this gold-tone pendant necklace, complete with this powerful lion icon – the perfect accessory for any look!
BUY NOW: Fossil Vintage Coin Collection Gold-Tone Stainless Steel Pendant Necklace, £45.00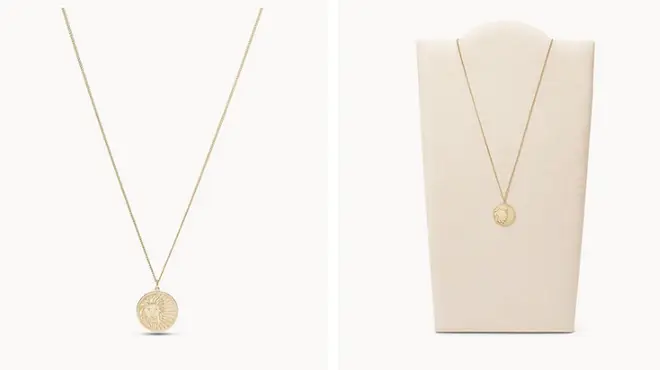 A new coat
While weekends continue to be all about walks, make sure your mum is set to face the elements in the Hidden Creek Coat by Seasalt.
Buy now: Hidden Creek Coat by Seasalt, £140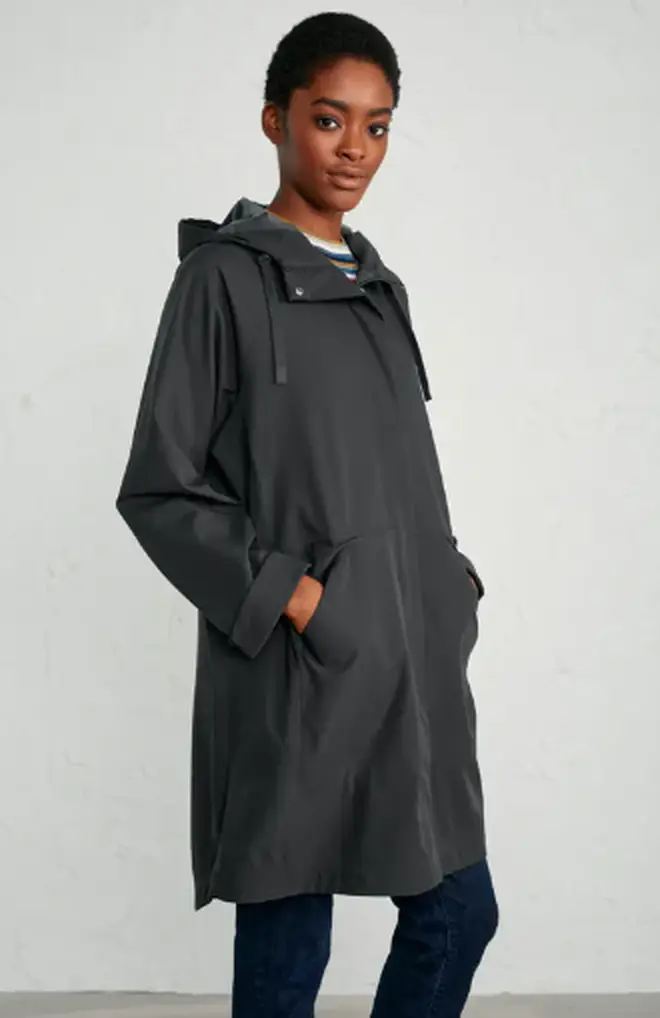 Stylish prints
If you're mum loves art, treat her to a print that matches her style with Ink & Drop.
Buy now: Art prints from Ink & Drop, prices vary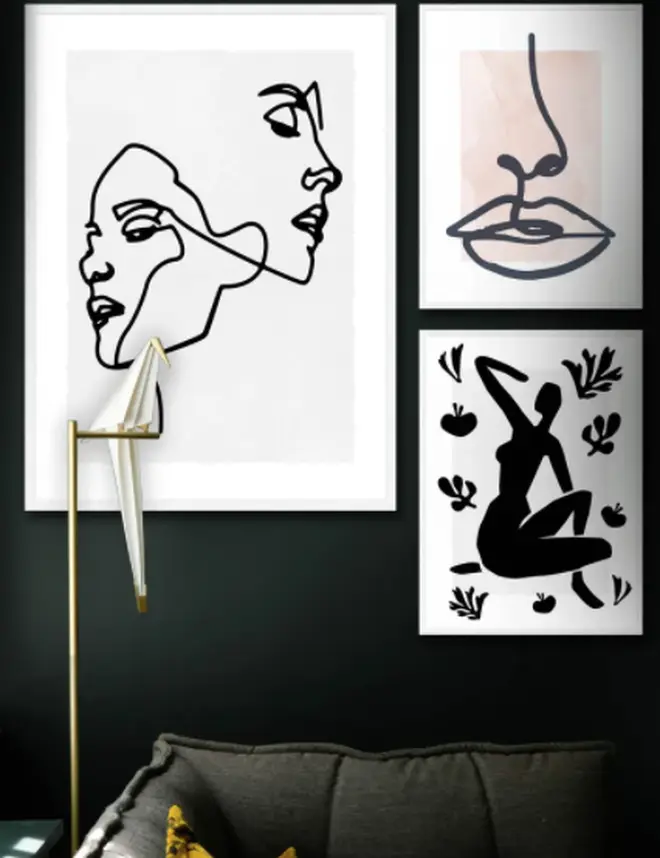 Bottle of gin
For the gin-loving mum, Salcombe Gin's Rosé Sainte Marie is an ideal present.
Inspired by the flavours of the Mediterranean coast, it is an award-winning delicate gin that emulates a dry rosé wine. Salcombe Distilling Co. also do a non-alcoholic version.
Buy now: Gin from Salcombe Distilling, from £40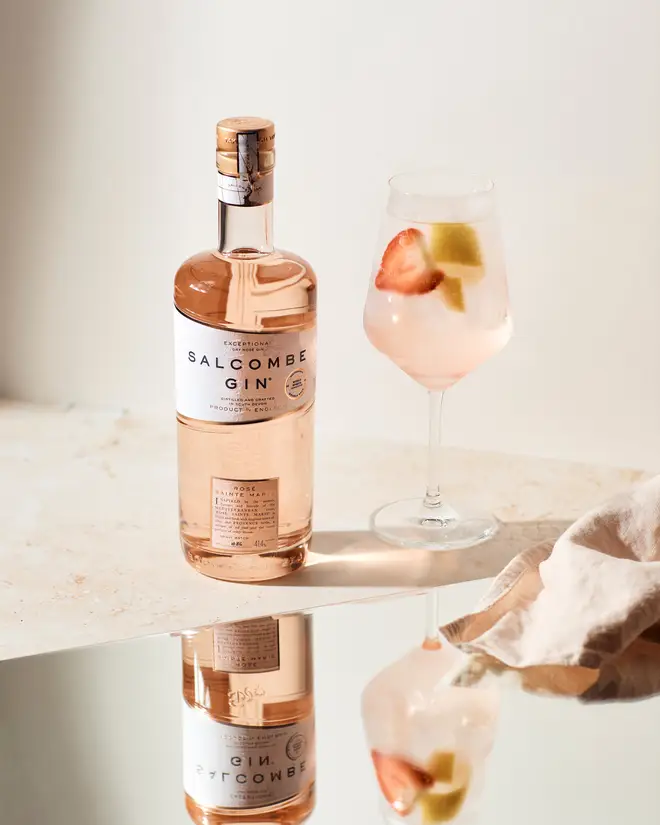 Jewellery by Perfect Dress Company
Nothing says I love you like jewellery, and with pieces like this from Perfect Dress Company, you're bound to find something that makes her say 'I love you' straight back.
Buy now: Jewellery from Perfect Dress Company, from £15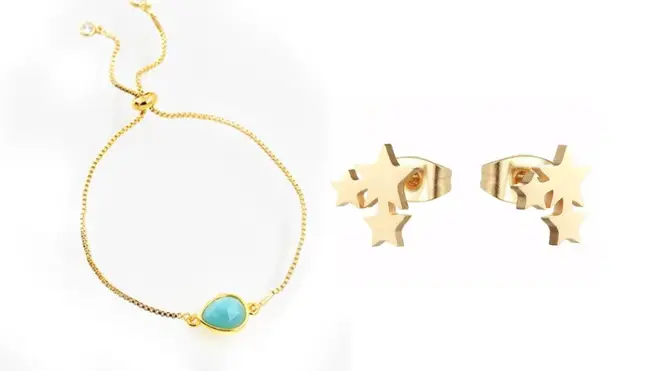 Personalised bag
Gift your mum a one-of-a-kind bag with this stunning leather Lady Cross Body Bag, available in a range of stunning colours.
Buy now: Leather Lady Cross Body Bag by LRM Goods, £65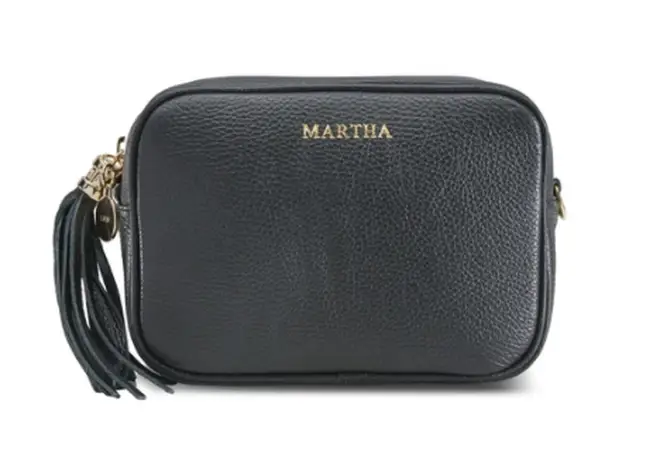 Home Cinema
With another boring few weeks of lockdown left, Celestial Cinema has created the perfect solution to all of our home entertainment needs.
Treat your mum to the perfect cosy afternoon inside with this brand-new cinema in a box experience kit which includes popcorn and sweets, a bottle of mini-Moet champagne, a projection unit, a 70" white screen and all the cables you need to set it up.
Buy now: Celestial Cinema Home Edition, £89.50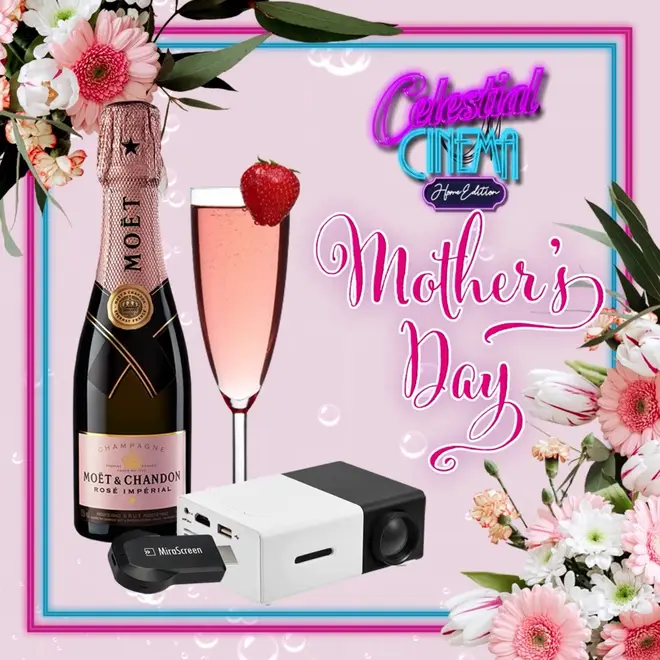 Gin Collection
While we can't get to the bars at the moment, why not bring the bar to your mum with this Premium Gin Collection from Drinks by the Dram?
The box contains 12 specially curated drams of Gin from some of the top brands in the world, each presented in beautifully wax-sealed 30ml bottles.
If your Mum isn't a fan of gin, the Drinks by the Dram Collection Series are also available in Whisky, Irish Whiskey, Premium Rum and Tequila & Mezcal.
Buy now: Premium Gin Collection by Drinks by the Dram, £39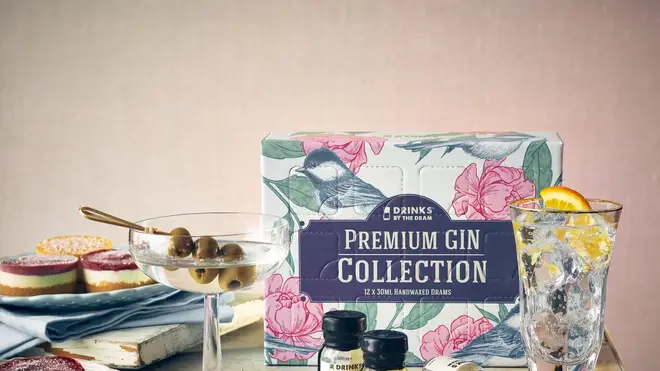 Flowers
Flowercard has just launched their new Mother's Day range for 2021 which includes bunches starting at just £24.
Their White Mothering Sunday gift also includes delicate blooms of white lisianthus, a cluster of brunia berry jewels, a spray of ornithogalum and sprigs of aromatic rosemary.
Buy now: Flowers by Flowercard, from £24
One4All Gift Card
If your mum is notoriously hard to buy for, let her pick her own Mother's Day gift with the One4All gift card, available to use at 55,000 stores nationwide and online.
Buy now: One4All Gift Card, from £10-£120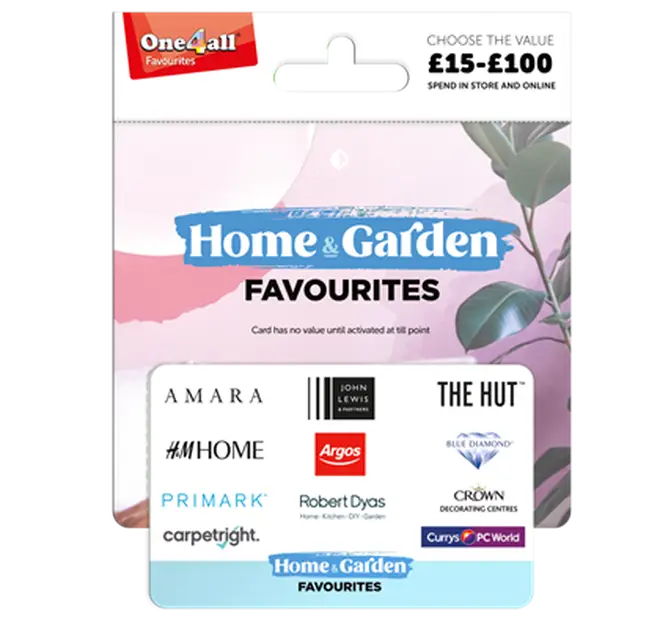 Avant Skincare
For the mum who loves looking after herself, give her the gift of great skin with Avant Skincare, a brand that unites the benefits of both natural elements and effective scientific formulations.
Buy now: Avant Skincare, from £58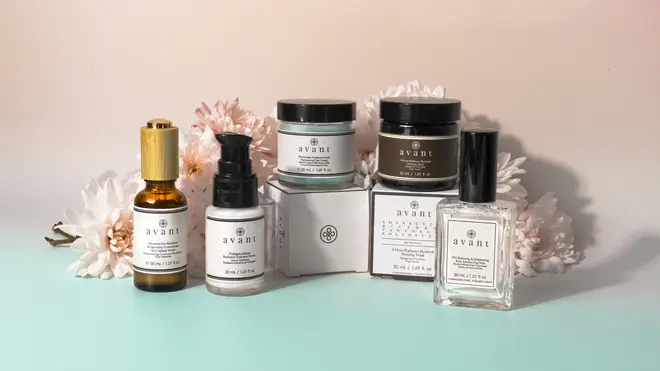 Hydraluxe Pro Range by Remington
The Remington Hydraluxe Pro Range includes a straighter and hairdryer, both with built-in Hydracare technologies – the perfect way for you mum to look great and care for her hair.
Buy now: Hydraluxe Pro Range by Remington, £149.99 each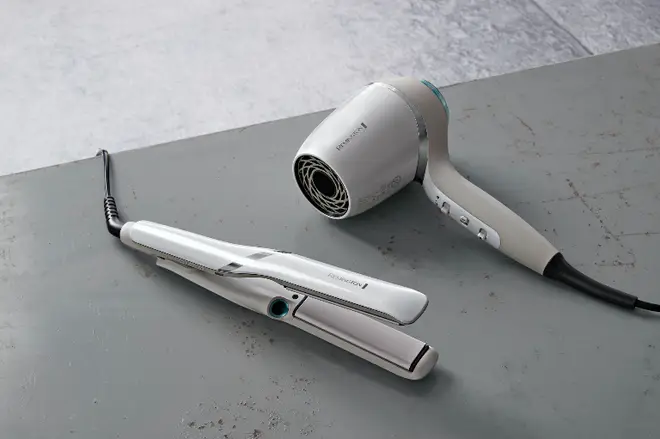 New kitchenware
If your mum loves to experiment in the kitchen and cooks up a storm, update her kitchenware with these gorgeous blue pans from GreenPan and this sleek spice storage set by Artisan St.
Buy now: Spice Storage Set by Artisan St, £30 | Pan set by GreenPan, £185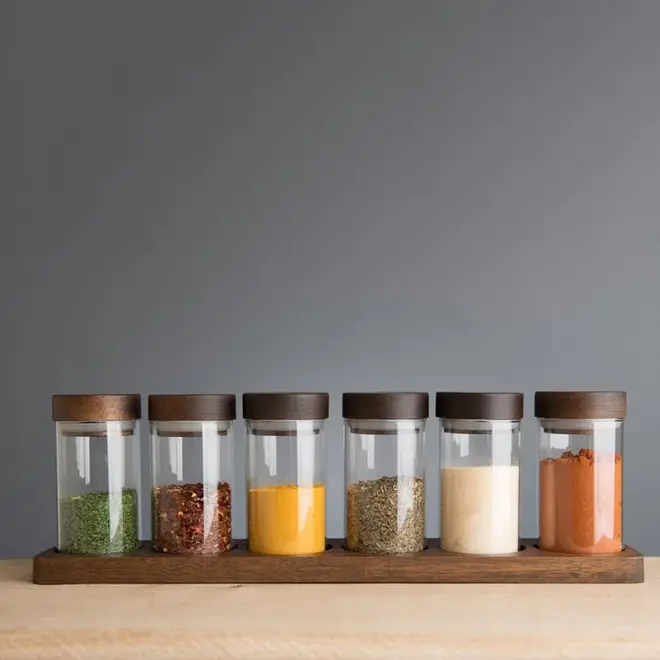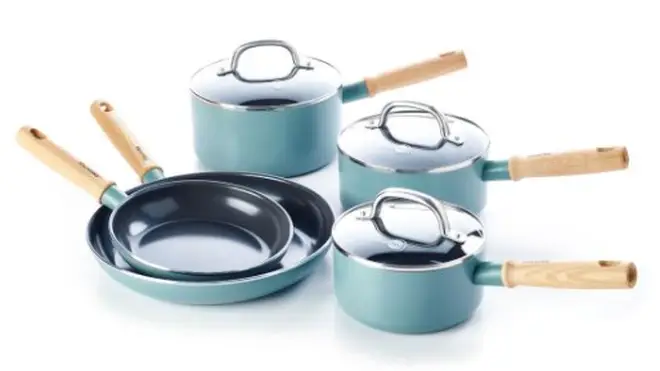 Long stemmed roses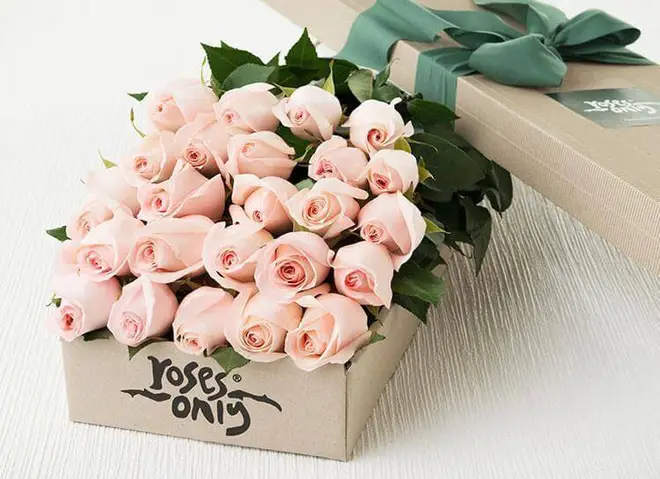 Make your mum feel like the most adored woman on Earth with a box of 24 long-stemmed roses.
These baby pink blooms will brighten up her home, and you can even add on a bottle of champagne if you want to make her feel really, really spoiled!
A cushion that makes a difference
For mums that love brands that really make a difference, look no further than Elizabeth Scarlett for a gift that she loves but also gives something back.
The brand has recently launched the Wild Tigers collection, inspired by wildlife and the natural world – and this tiger cushion is the perfect gift for any interior-loving mum.
And what is even better is that for every order made on March 3, Elizabeth Scarlett will donate £5 to their charity partner Sheldrick Wildlife Trust.
BUY NOW: Tiger Azure Velvet Cushion by Elizabeth Scarlett, £50.00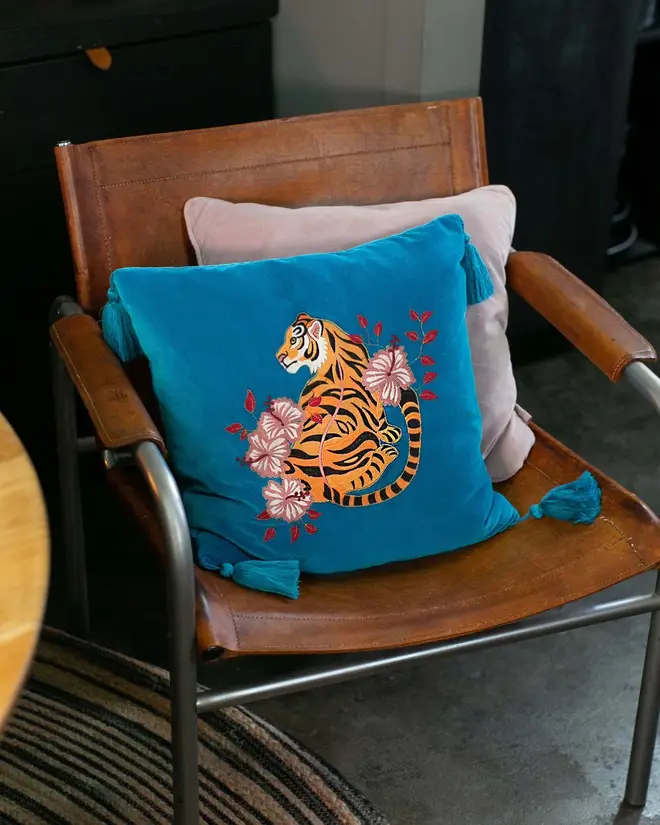 Ring from Leo with Love
For the Queen in your life, this ring is the perfect Mothering Sunday gift.
Elsewhere on Leo with Love's website you can also browse a whole collection of stunning jewellery - made from 100% Fairtrade materials - including a Palm Bolo Bracelet for £60.
Buy now: Crown ring by Leo with Love, £50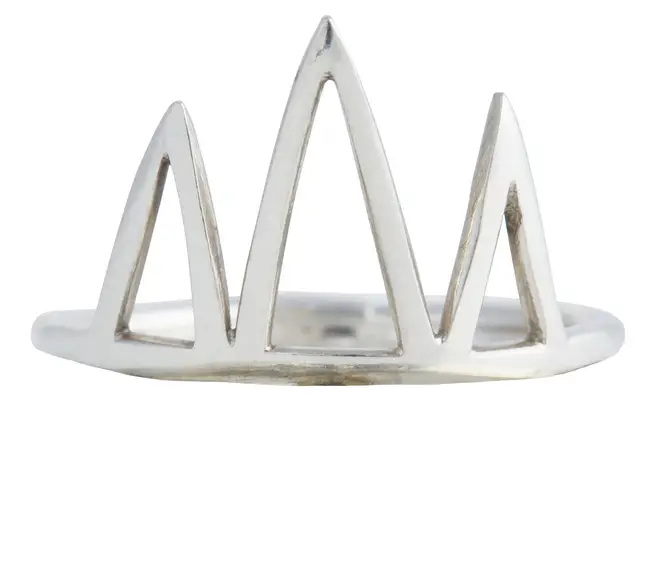 Book bundle
If you want to treat your loved one to something different this year, Rare Birds Book Club has created a book bundle complete with three brilliant reads.
The Mother's Day bundle is made up of a collection which explores different aspects of motherhood including: The Joy Luck Club by Amy Tan, My Name is Lucy Barton by Elizabeth Strout and The Unlikely Adventures of the Shergill Sisters by Balli Kaur Jaswal.
Buy now: 'For Mum' Book Bundle by Rare Birds Book Club, £33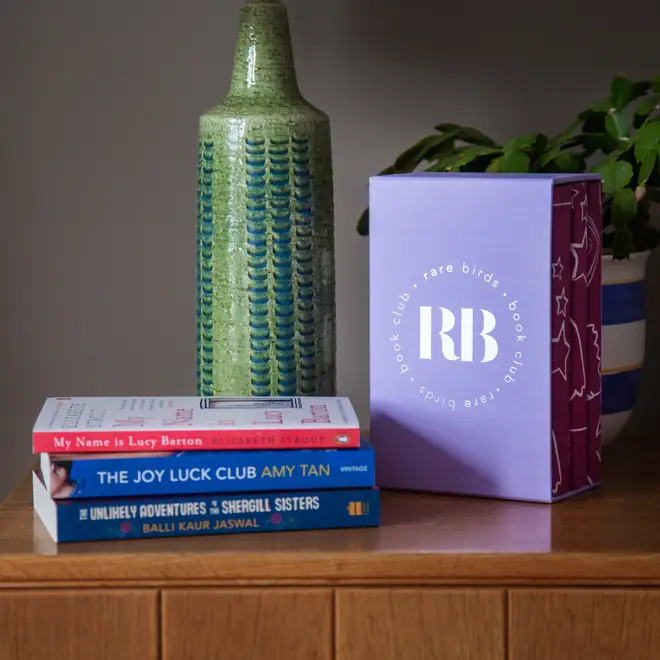 Eyeshadow kit
For your makeup-loving mum, she will be over the moon with these beautiful super-smooth long lasting shadow sticks.
They come in three shades, from a matte chocolate brown to a shimmering copper bronze and a pearlescent, peachy pink.
Not only is the set vegan friendly, but each stick also come complete with a built in sharpener.
Buy now: Stay the Night Smooth Shadow Stick Collection by delilah, £38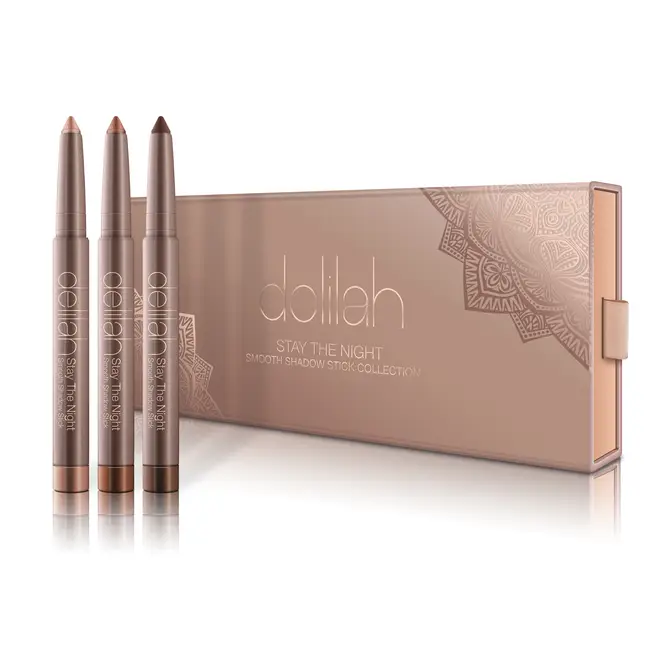 Pendant
Looking for something special for your mum this year? This stunning pendant from Sif Jakobs is made of 18 karat gold plated 925 Sterling silver, polished surface and facet cut white zirconia.
There is also the option of free wrapping complete with a beautiful jewellery box and a nice gift bag ready to make your loved one feel spoiled.
Buy now: Follina Pendant by Sif Jakobs Jewellery, £99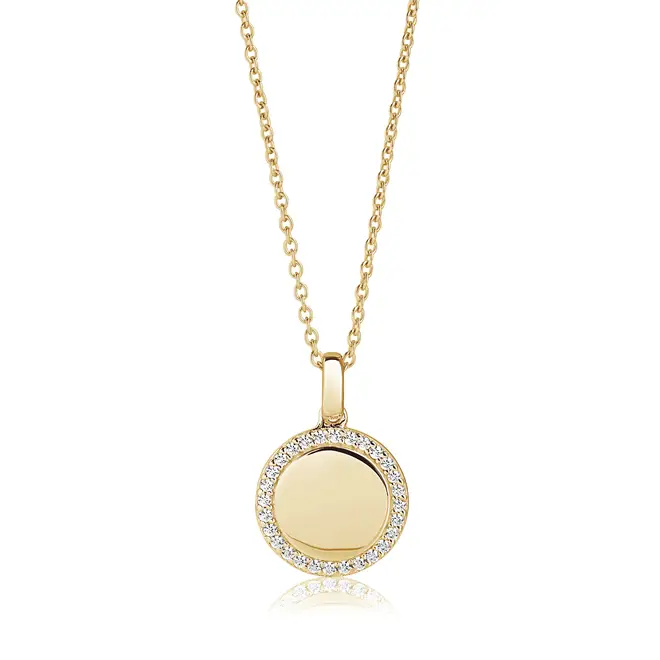 Streaming bar
Since we're all spending more time indoors, upgrade your mum's TV with the Roku Streambar.
With built in 4k streaming and surprisingly big sound, you're mum will be amazed by the power of this gadget.
Setup is simple and there is everything you need in the box.
Buy now: Streambar by Roku, £99.99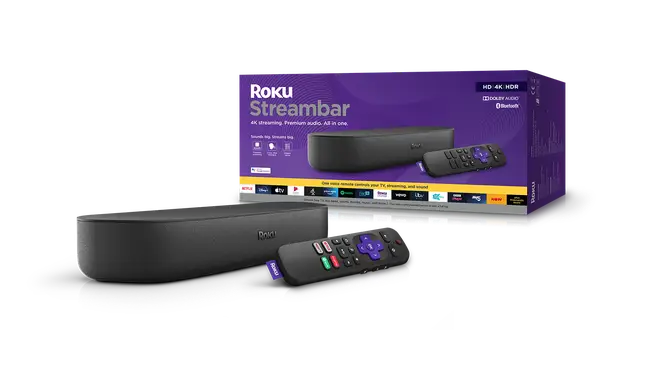 Sustainable scent
Ikon eau de parfum is free form animal cruelty, vegan-friendly and is made sustainably.
Our favourite is the 511 scent which is enriched with sandalwood and cardamom.
It also has top notes of elemi, jasmine, orris, lily of the valley and violet, as well as base of dry amber, nagarmotha and vanilla.
Buy now: Ikon fragrance from The Fragrance Shop, £60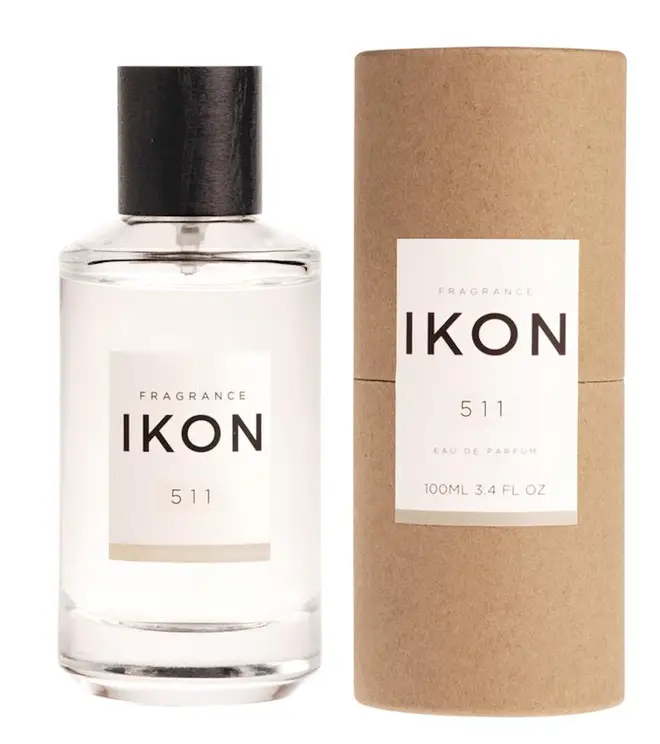 Haircare products
For the hair-proud mums, this mini collection of products from Only Curls make a great gift.
The travel set is perfect for when your loved one can finally go on holiday and includes an All Curl Cleanser, All Curl Conditioner, Hydrating Curl Creme and Enhancing Curl Gel.
Buy now: Only Curls mini collection, £30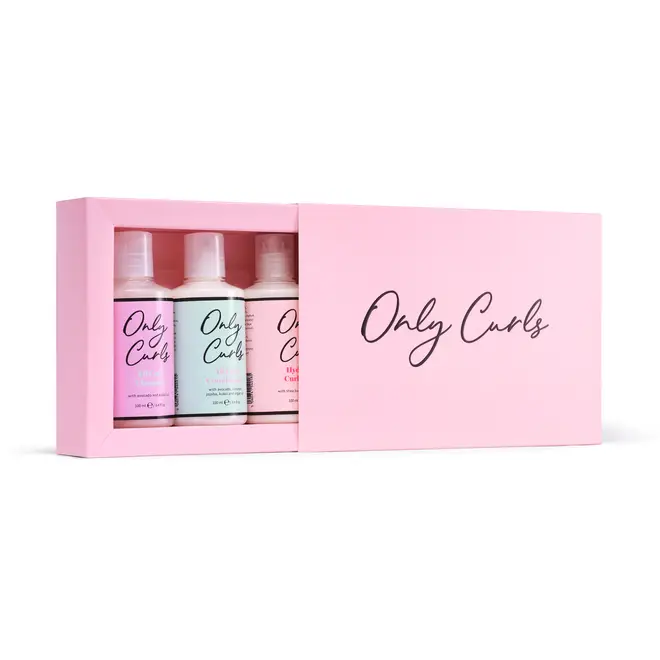 Trainers
For anyone with a fashion conscious mum, Guess has a range of trainers which could make a great present this Mother's Day.
This colourful pair will take you right into Spring and have a laminated insert on the front, as well as logo lettering on the side.
Buy now: Julien trainers by Guess, £95.00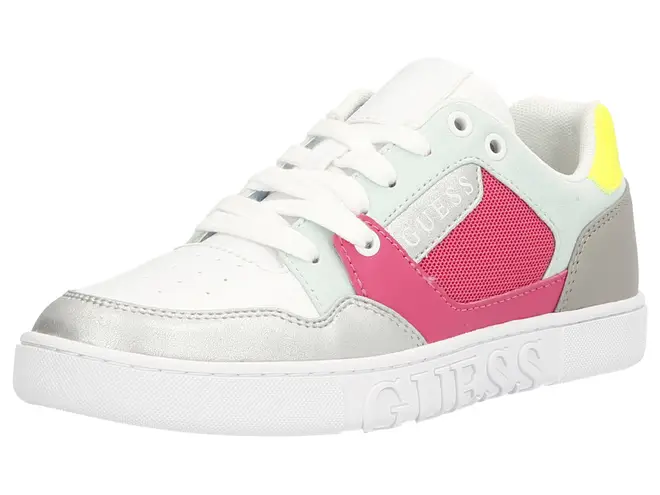 Crosstown Doughnuts Luxury Self-Care Gift Box
Treat your mum to a special Crosstown gift box this Mother's Day, complete with their award-winning doughnuts and cookies, Natural Spa Factory skincare products, hand-poured candles and speciality wines.
BUY NOW: Crosstown Doughnuts Luxury Self-Care Gift Box, from £65.95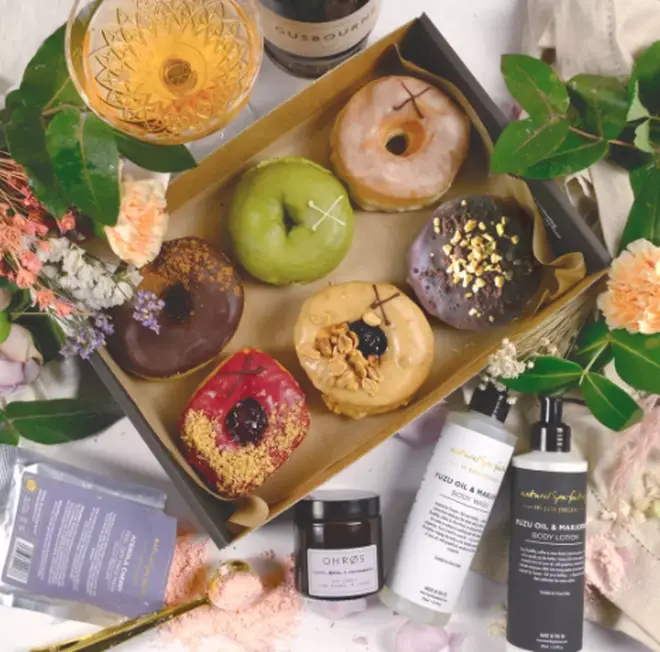 Bumble Bee Coin Pendant
For the Queen Bee in your life, is there a better gift than this stunning Bumble Bee Coin Pendant from Ivy Rose? We don't think so.
BUY NOW: Bumble Bee Coin Pendant by Ivy Rose Jewellery, £159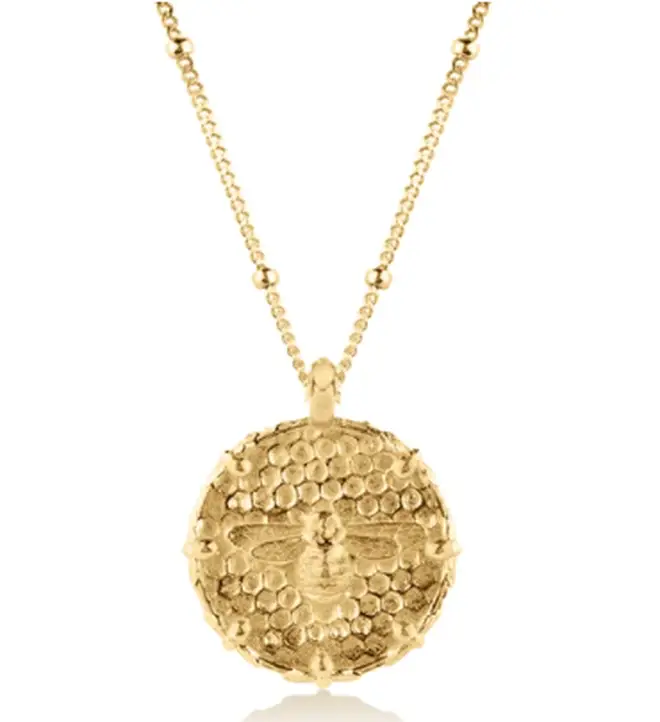 Pillow Massager
For the mum who deserves a little TLC, gift her this amazing Beper Pillow Massager this Mother's Day. With four massage heads that can be used on the back, neck and legs, this product can reduce stress, muscle pain and even insomnia.
BUY NOW: Beper Pillow Massager by StressNoMore, £27.99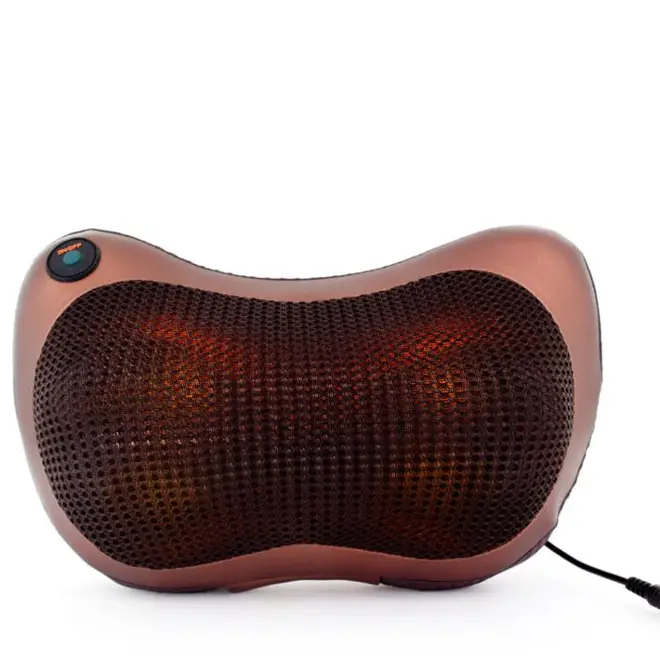 Satin Pyjamas
If your mum loves luxury nightwear, gift her the new Satin Revere Pyjama Set by Boux Avenue, available in champagne, raspberry and powder blue.
BUY NOW: Satin Revere Pyjama Set by Boux Avenue, £38.00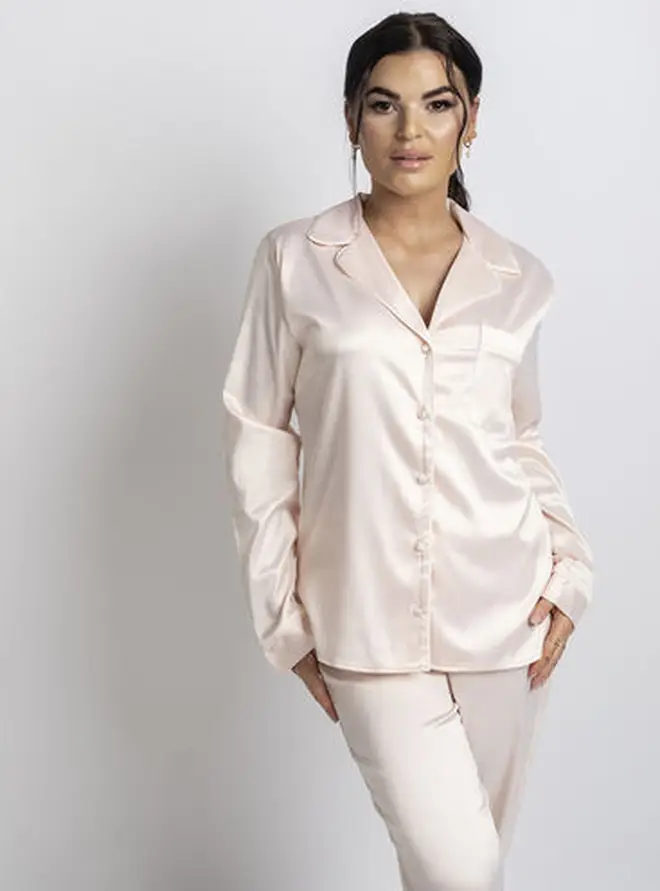 New Spring Boots
Every mum needs a pair of suede boots in the wardrobe for the Spring, and these Meadow Brook boots by Ariat are the perfect accompaniment to any outfit.
BUY NOW: Meadow Brook Suede Boots by Ariat, £250.00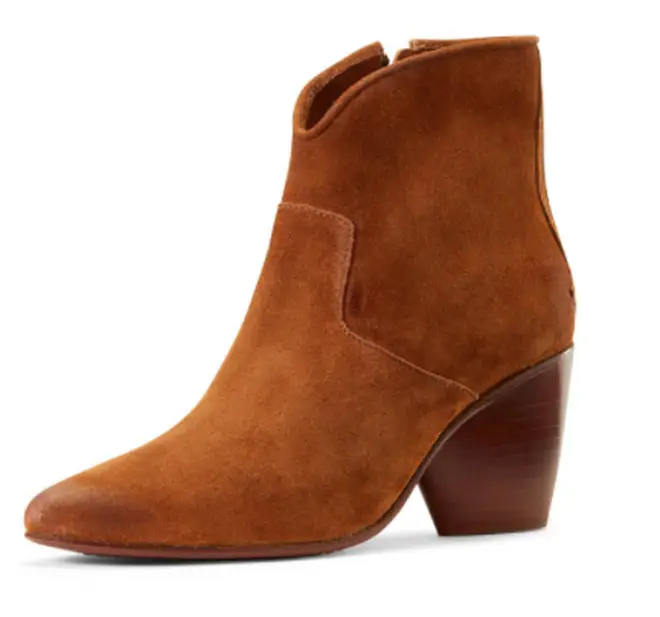 Barbour Jacket
The Barbour Beadnell Wax Jacket is the perfect jacket for any mum to throw-on, whether they're heading to lunch with friends or off to walk the dogs. Available in a lightweight version and five different colours, this is a gift she won't forget.
BUY NOW: Beadnell Wax Jacket by Barbour, £209.00
Gorgeous House Plants
For the mum who isn't fussed with flowers, make a change and treat her to some house plants by The Little Botanical. The Houseplant Bundle is the perfect Mother's Day gift, and is pet-friendly!
BUY NOW: Pet-Friendly Houseplant Bundle by The Little Botanical, £47.00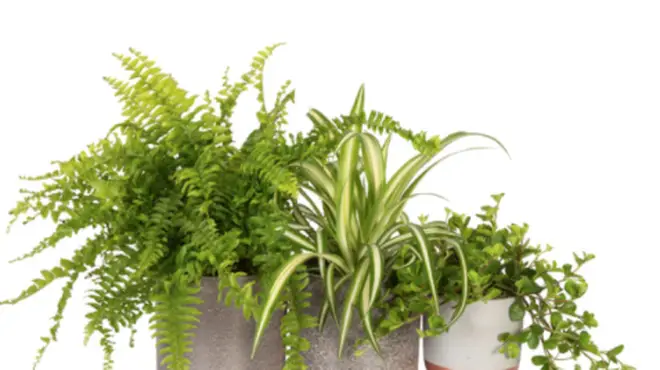 Boots for the adventure-loving mum
If your mum loves getting outside and exploring – while looking great – then the Sorel Lennox Boots are for her. Made with waterproof full-grain leather, these boots will keep her comfortable through any weather, come rain or shine.
BUY NOW: Women's Lennox Lace Boot by Sorel, £160.00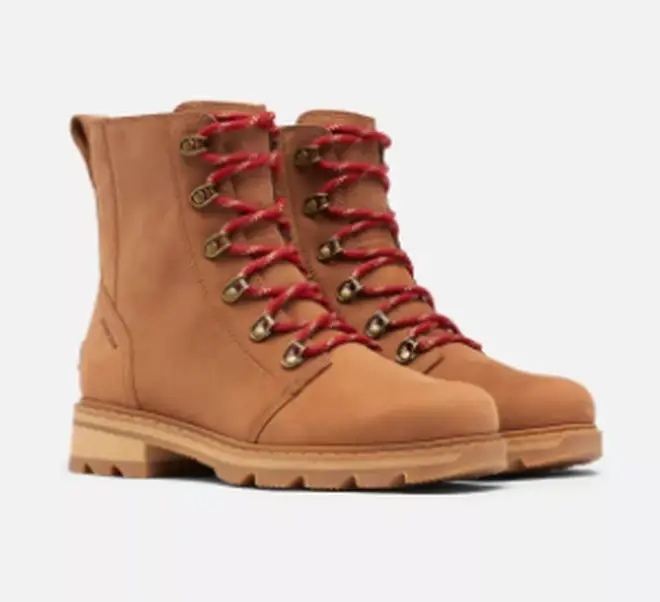 Fashion trainers
For your stylish mum, why not get her these Superga trainers perfect for the Spring.
They have a breathable cotton upper reinforced with a rubber toe cap for an on-trend utilitarian touch.
Buy now: Grey Ash trainers by Superga, £60