Rare Harry Potter book bought for 30p sells for more than £10,000
12 July 2023, 12:39 | Updated: 12 July 2023, 12:49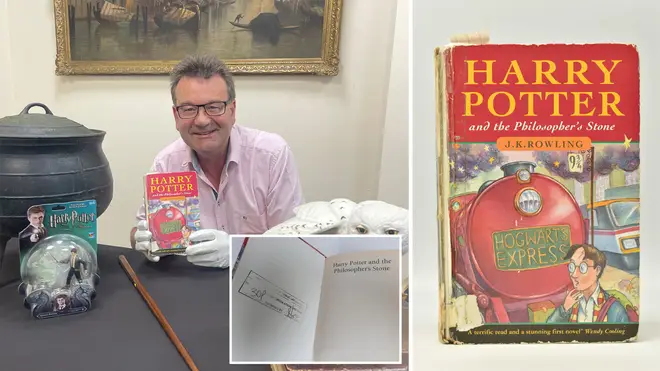 A hard back copy of Harry Potter and the Philosopher's Stone attracted international interest and went for £10,500.
A super rare Harry Potter book bought for 30p, has now sold for more than £10,000 at auction.
The hardback copy of Harry Potter and the Philosopher's Stone was originally withdrawn from Wolverhampton Library.
While it might have looked like an average copy of the book, it turned out to be one of only 500 published by Bloomsbury in 1997 and one of just 300 sent to libraries around the UK.
The buyer recognised its value after Wolverhampton Library decided it was too old and battered to lend out, so bought it for the very low price.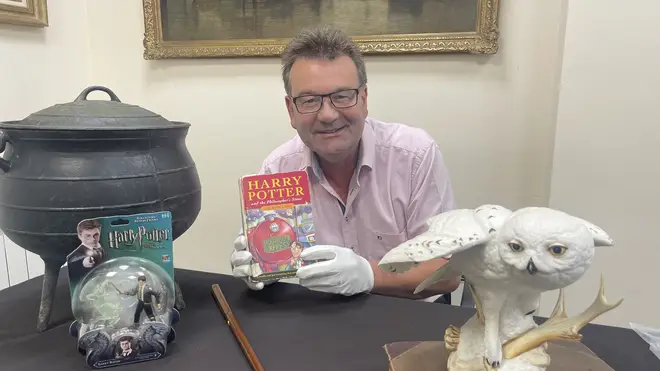 It was then valued at between £3,000 and £5,000, but sparked a bidding war and eventually went for £10,500.
Auctioneer Richard Winterton appeared on Heart Breakfast this morning, where he told Jamie Theakston and Zoe Hardman he wasn't sure how much it would make due to the damage.
He said: "We went £3,000 - £3,500 with the guide price because it was well used, it had been thumbed through, been through a library and was well used by many children in the past."
Richard went on to explain what you need to look out for if you think you have a similar book hiding in your loft.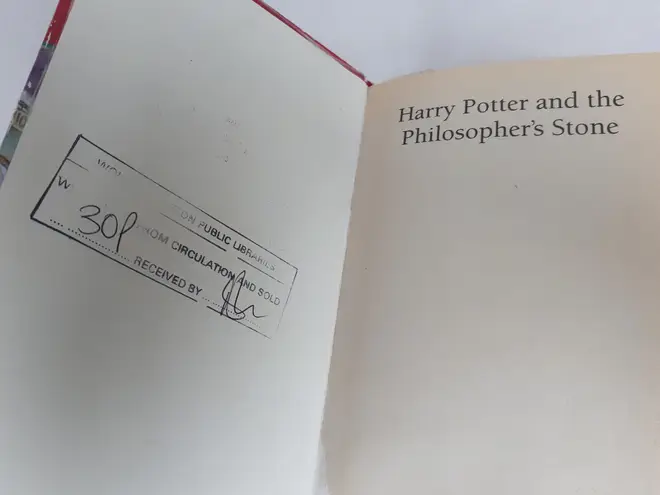 "This one was first done by Bloomsbury in 1997 when never knew it was going to take off, there was only 500 printed, 300 of which were sent off to schools and libraries.
"It's hardback, it had some mistakes in it as well because it was the first one.
"If you look at the back cover, philosopher there's an 'o' missing, the important one page 53, the item 'one wand', appears twice, one at the beginning and one at the end."
While £10,500 is pretty good going, a copy of this book in mint condition sold for £100,000 last year, showing how collectable they are.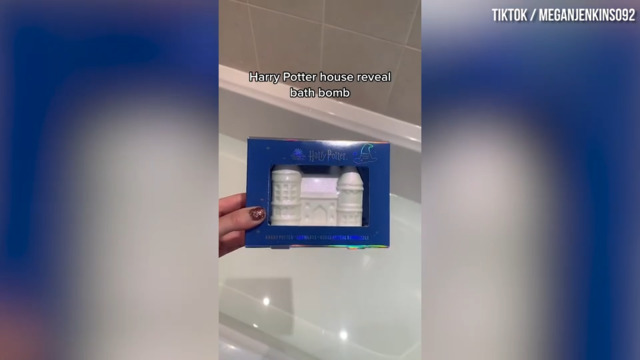 TikToker shows off cool Harry Potter bath bomb
The book was part of the personal collection of a Staffordshire man who had a lifelong passion for books but passed away at the age of 55.
Auctioneers discovered it after a painstaking search of hundreds of boxes of his belongings.
The man's sister, who asked not to be named, said before the sale: "He started dealing in books and memorabilia when he was still at school.
"He would go to jumble sales and church fairs and would come back with a pile of annuals or comics.
"He would then take them to a second-hand shop in Hednesford to sell or take them in to school to swap with friends.
"That was his passion from an early age onwards."