Five ways to improve your credit score
4 December 2018, 12:45

Promoted by Experian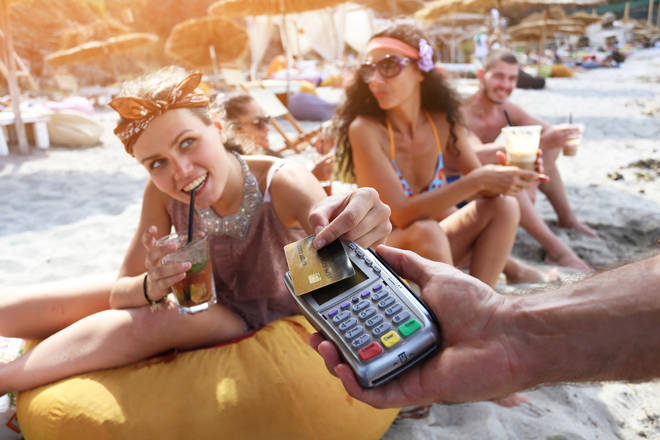 These practical tips will help bolster your credit score whether you're just starting out, or are trying to get back on track.
Your credit score has more influence than you realise... it could stop you from owning your dream home - or even getting a mobile phone contract.
If you're worried that your credit score could - or already is - causing you a financial headache, these tips will help you get you back in the safe zone.

1. Don't be late paying
Regardless of if you are paying a mortgage, a phone bill or something in between, the easiest way to have - and keep - a good credit score is to make your repayments on time.
A missed payment will stay on your record for years - and could make the difference between getting a 'yes' or a 'no' the next time you want credit.
2. Check your financial associations
If you ever had credit with an ex-partner - be it a shared bank account, mortgage, or credit card - make sure you tell lenders that you no longer have any connection to them.
Download your credit file from Experian to make sure there are no skeletons lurking in your financial closet.
If there is, you will both need to declare yourself financially independent of the other.
3. Build trust
Pay off the balance of your credit card every month in full so that lenders see that you are a trustworthy and responsible client.
Some people use a credit card for a monthly outgoing like a travel card which they then pay off in full when they get paid.
After a few months or a year of this good behaviour, lenders are more likely to offer you better interest rates, larger amounts of credit and different products.
4. Have one address
Lenders can be put off lending to people who have moved a lot, so try and use one address for your banking and bills.
If you are one of those people who can't sit still for long, why not ask your parents or a trusted friend if you can have certain letters sent to their address?
For the same reason it's a good idea to go on the electoral register - lenders prefer giving money to people who can be easily tracked down.
5. Don't apply for too much
It's not uncommon to end up in an application frenzy, trying to apply for card after card, each rejection triggering yet another manic session of online form filling.
This could be doing more harm than good. Some lenders see it that you're desperate for credit - and to them, that could mean you're a financial risk.
Other factors that put off potential lenders are County Court Judgments, a history of payday loans and bankruptcy.
Learn more from Experian about improving your credit score here. To find out more money saving tips worth knowing and to enter for your chance to win £25,000 thanks to Experian, click here.