The best spa breaks in the UK for your next staycation
22 November 2021, 10:07 | Updated: 17 October 2023, 16:44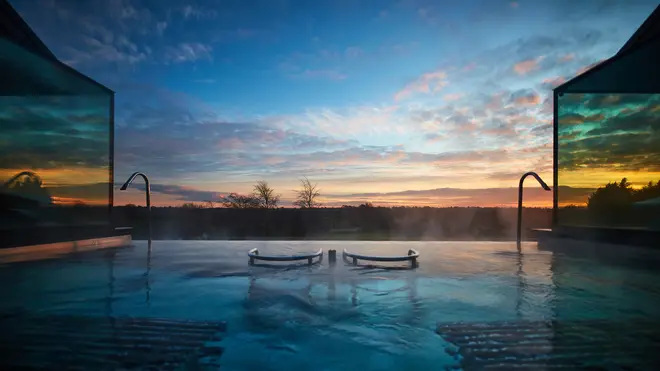 We've picked out some of the best spas to book for your next UK getaway.
With the weather getting colder and winter well and truly here, we're dreaming of a weekend spent relaxing in a jacuzzi in one of the UK's incredible spas.
Staycations have soared in popularity over the last two years, with many of us opting to holiday within the country due to the cost of living crisis.
Spa getaways are a truly perfect way to spend a romantic weekend, and there's no better time to book.
Here are our picks of some of the best spas in the UK.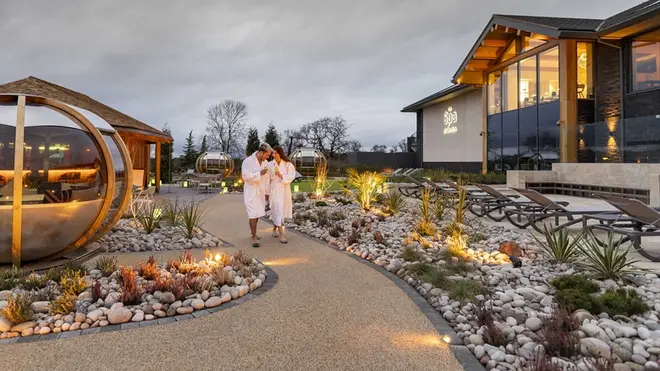 For the ultimate spa experience, there's no better place to visit than The Spa at Carden, located on the Carden Park Hotel & Spa estate which is nestled in the heart of the Cheshire countryside.
Whether you're just visiting for a day of relaxation or want to treat yourself to an overnight stay, the calm and relaxing environment will stay with you for long after you leave.
One of the stand-out features of The Spa at Carden is the Spa Garden, complete with a Bollinger Bar and cosy pods which can be enjoyed in your dressing gowns!
The spa's other features include outdoor and indoor swimming pools, indoor thermal facilities as well as a menu of treatments to nurture your mind and body. We would recommend the Luxury Face and Body Experience, which includes a warm candle massage and a radiance boosting facial.
Before you leave Carden Hotel & Spa, you have to experience the fine-dining experience at The Vines restaurant. At The Vines, you can experience dining like never before, with impeccable service and delicious dishes created by Executive Chef Graham Tinsley MBE and Head Chef Harri Williams.
Day experiences from £69 per person
Stay experiences from £185 per person
For more details on packages and to book, visit their website here.
For the ultimate romantic escape to the county, Armathwaite Hall Hotel & Spa is the perfect hotel and spa.
Set in the secluded 400 acres of deer park and woodland, it faces the stunning Bassenthwaite Lake and is framed by the dramatic Skiddaw Mountain and Lake District Fells.
For a weekend of luxury, try out their brand new Spa Garden Suites which were created this summer.
The modern suites have their own lobby area, a lavish 4-piece bathroom, a deluxe bedroom and a separate lounge with huge windows looking out to the lake.
In the spa, you will find a calming pool, treatment area and even a jacuzzi situated outside which makes you feel at one with nature.
And if you're looking for a bite to eat, the stunning Lake View restaurant has delicious and locally sourced food which has both traditional English and classical French inspiration.
Nutfield Priory hotel and spa
If you want the ultimate luxurious weekend away, look no further than Hand Picked Hotels' Nutfield Priory Hotel & Spa in Redhill, Surrey.
This country house retreat, will make you feel like you are in a real life Bridgerton with a regal overnight experience of your own.
As well as beautiful rooms, stunning views and truly delicious food, this hotel has historical significance and fascinating stories dating all the way back to 1872.
Nutfield Priory offers the ideal setting for a relaxing break with a beautiful spa in the grounds with a swimming pool, spa pool, sauna and steam room.
With elegant décor, spacious rooms and plenty of amenities, this boutique hotel in Surrey is the perfect escape from the city.
Cost: Find out more and book here
Location: Surrey
Beauty and Melody Spa at The Montcalm London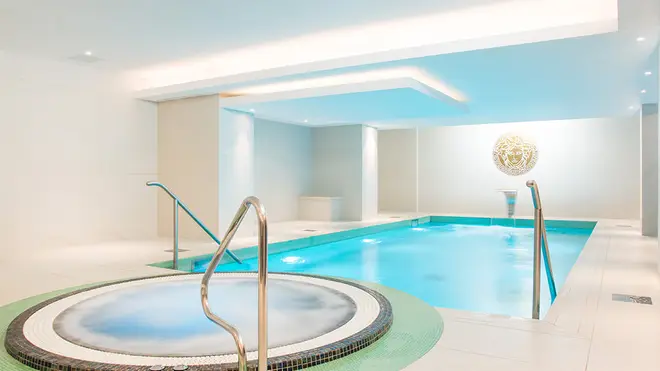 Treat yourself to some well-deserved me-time with a visit to Beauty and Melody Spa, located at the 5-star Montcalm Royal London House in Liverpool Street.
You can escape from the hustle and bustle of the city and relax in this beautiful oasis which includes an eight-metre pool, sauna, steam room, Jacuzzi and relaxation areas.
If that's not enough to help you unwind, you can enjoy a 50 minute massage to truly relax!
Cost: £165 for 50 Minute Treatment for Two from Buy A Gift
Location: London
Manor House Hotel Alsager
Independent family owned Manor House Hotel in Alsager, Cheshire, has opened its brand new 'English Country Spa Garden'.
Embracing the English countryside, the spa garden combines quintessential landscaping and country garden planting with modern wellness facilities including a Vitality Pool, Salt Steam Inhalation Chamber and an icy cool Plunge Bath.
If you wanted to make a weekend of it, Manor House Hotel is nestled in the East Cheshire countryside and also has 52 stylish bedrooms, modern conference and banqueting facilities, and the locally renowned AA Rosette restaurant; The Stables Bar & Grill, serving delicious locally sourced food.
Cost: Spa Days start from £95 per person
Location: Cheshire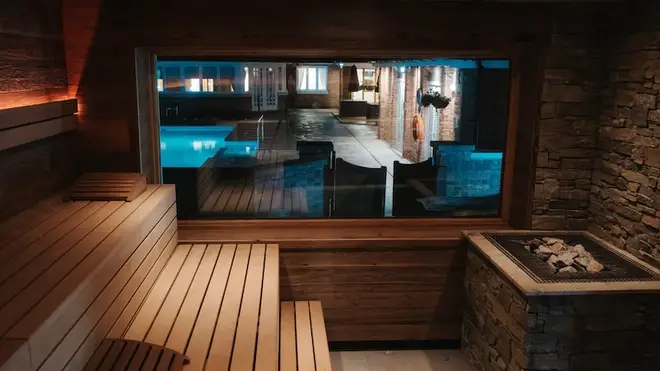 Nestled within Warwickshire in the heart of England, The Spa at Ardencote is located in a former Victorian Coach House.
The beautiful setting combines countryside tradition with contemporary design and has a 5-Bubble rating by the Good Spa Guide.
It sits apart from independently owned hotel and has its own courtyard extension of 40 bedrooms.
There are also outdoor facilities, which include a Heated Swimming Pool, Hot Tub and Tyrolean Kilo Sauna which are set within a stunning courtyard where guests can relax.
Cost: Spa Days start from £85 per person
Location: Warwickshire
Visit their website for more information.
Armathwaite Hall Hotel & Spa – Lake District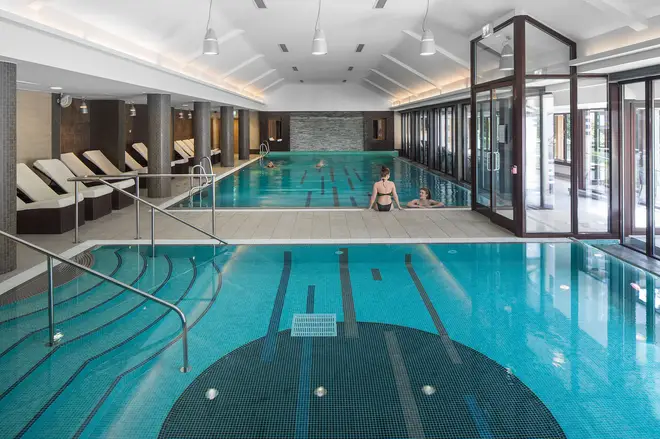 With its stunning scenery and beautiful landscapes, there's a very good reason why the Lake District is one of the most popular staycation destinations in the country.
The four-star Armathwaite Hall is set within 400 acres of private woodland, which is a truly magical destination for the cold winter months.
To immerse their guests into nature, the hotel offers Forest Bathing, fell walking and kayaking as some of their wellness treatments.
Cost: Spa Days start from £95 per person and Spa Breaks start from £230 per person
Location: Lake District
Visit their website for more information.
Moddershall Oaks Country Spa Retreat - Staffordshire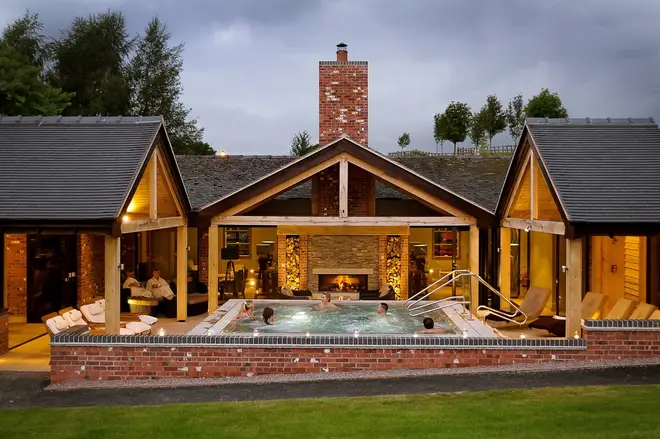 Moddershall Oaks is nestled in the heart of the Staffordshire countryside, and boasts incredible facilities in a stunning setting.
One of the spa's standout features is its beautiful outdoor hot tub, which is a perfect feature for all seasons. It was snowing when Heart visited the spa, which made for a truly magical hot tub experience.
One of the best aspects of Modershall Oaks is that it only has 11 rooms, which gives the resort a uniquely intimate atmosphere. Guests can enjoy the incredible facilities without having to worry about overcrowding or struggling to find a sun bed.
Guests can also make use of a shared private hot tub. You can book your slot in advance, and enjoy stunning views of the countryside as you relax and unwind in the peace and quiet.
Cost: £100pp for a spa day and from £175pp for a spa break
Location: Staffordshire
Visit their website for more information
Hale Country Club and Spa - Manchester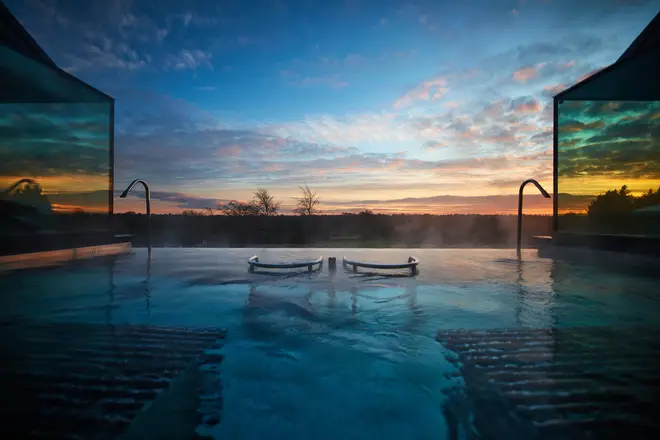 Hale Country Club and Spa is situated in the heart of Cheshire, and features some absolutely stunning backdrops to their many treatments.
Their Thermal Suite uses hot and cold experience rooms to treat muscular aches and pains, detox the skin, improve body metabolism and increase circulation.
They also offer a number of restorative treatments tailored to the individual to achieve long-lasting results.
Cost: £90-£240
Location: Manchester
Visit their website for more information.
Careys Manor & SenSpa - New Forest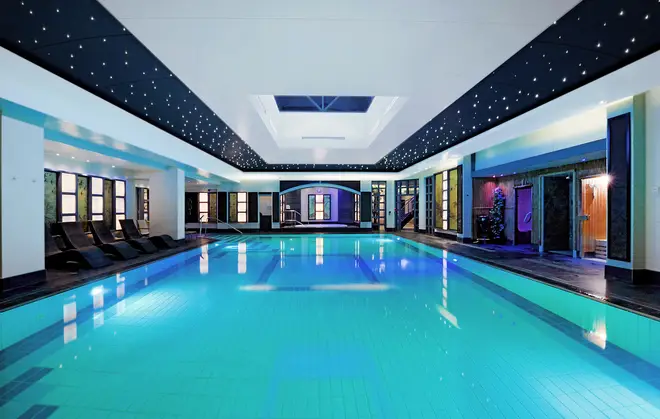 Careys Manor is a truly magical escape for the winter months.
It's situated in the beautiful New Forest, and they've recently launched a new 'Ultimate SenSleep' spa package designed to combat fatigue, stress and winter blues.
As part of the package, you'll get a one-night stay at Careys Manor & SenSpa, use of leisure facilities from check-in to checkout, a two-hour pass to use hydrotherapy facilities, a 45-minute Ayurvedic Head Massage, and the Ultimate Sleep Gift Box.
Cost: The 'Ultimate SenSleep' is £547 per person.
Location: New Forest
Visit their website for more information.
The Landmark Hotel - London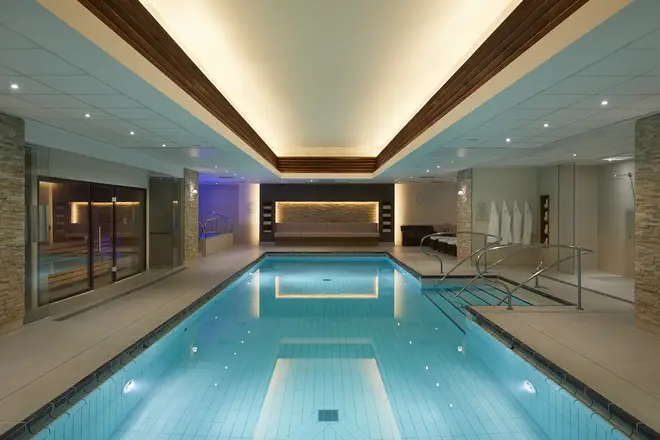 The five-star Landmark Hotel is a hugely popular destination in the English capital, and the stunning hotel comes complete with world class spa facilities.
The spa has partnered with Germaine de Capuccini, one of Europe's leading skin care houses, to offer some incredible treatments created based on the best therapies and techniques in the world.
It's also home to one of London's few chlorine-free swimming pools.
Cost: Prices from £352
Location: London
Visit their website for more information.
The Varsity Hotel & Spa - Cambridge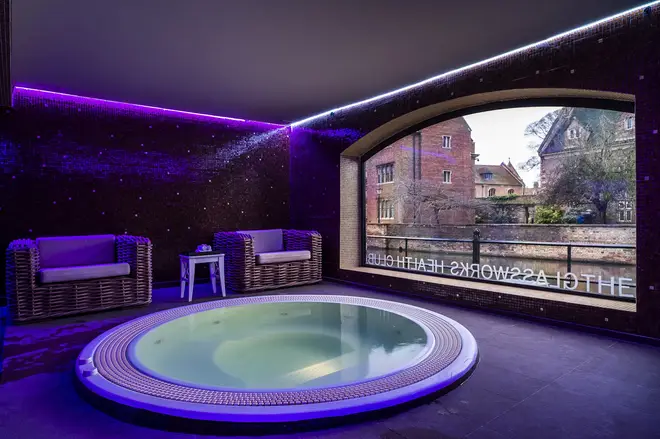 The Varsity Hotel & Spa is an independently-owned boutique hotel in Cambridge.
Its 44 rooms combine modern and traditional style, and its Glassworks spa is located in the warehouse building joined to the hotel.
One of the best features of the spa is the incredible jacuzzi featuring a view of the river, and it has eight private rooms offering a range of treatments.
Cost: Prices start from £178.
Location: Quayside, Cambridge
Visit their website for more information.
Ramside Hall Hotel, Golf and Spa - County Durham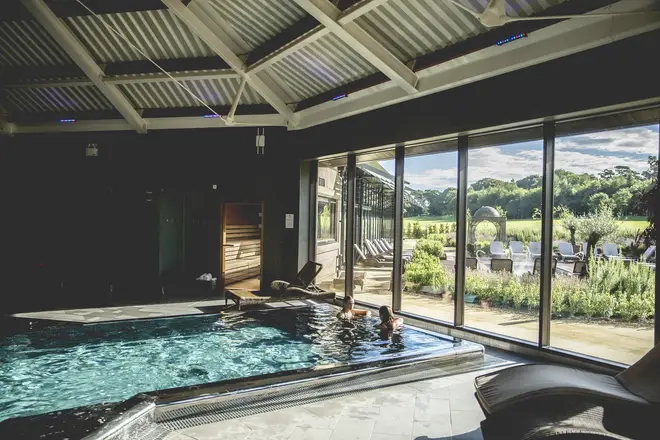 The Spa at Ramside Hall Hotel is a truly stunning destination for a winter break.
It is set in a beautiful countryside setting, and the spa features five pools, thermal suites and a state-of-the-art gym.
Their Make My Stay Spa Break package comes with full use of the spa, a 40-minute treatment, brunch, and a stay at the hotel.
Cost: from £175 for the Make My Stay Spa Break package
Location: County Durham
Visit their website for more information.
Bannatyne Elemis Spa - multiple locations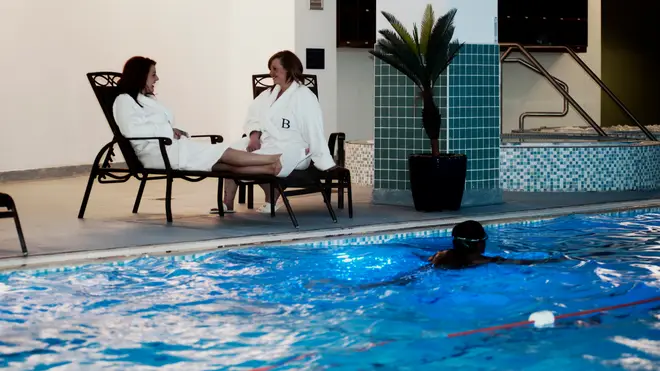 Enjoy a luxury experience in a spa founded by Duncan Bannatyne.
You can spend the day unwinding at one of a variety of locations, including premium spas in Fairfield, Bury St. Edmunds and Wildmoor.
As well as being able to use the spa and leisure facilities, you can also get a 55-minute high performance ELEMIS facial and a 55-minute ELEMIS Freestyle Deep Tissue Full Body Massage.
Cost: £199 for two people from Red Letter Days
Location: Across the country including Fairfield, Bury St. Edmunds, Wildmoor and Kingsford Park.
The Lodore Falls Spa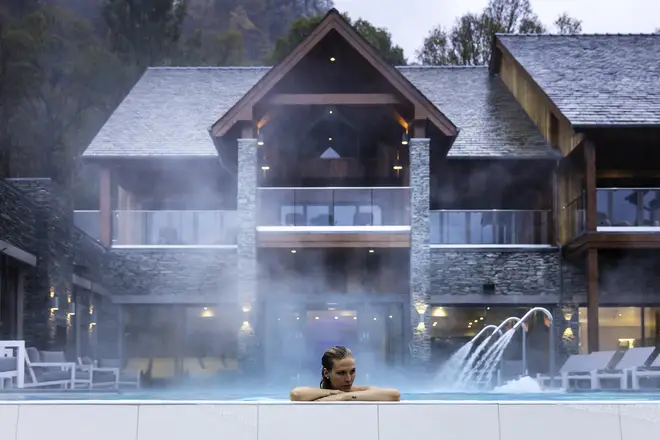 Nestled in the heart of the Lake District, The Falls Spa offers a luxurious and unique spa experience.
One of its most appealing features is the unbelievable views of the mountains and lakes that surround the spa, and it comes complete with a 22 state-of-the-art spa suites, a hydrotherapy pool, a sophisticated champagne bar and more.
Guests can stay overnight at one of The Falls Spa's luxury bedroom suites, which are all Scandi inspired and feature balconies with stunning views.
Cost: Spa days are from £50 and Spa Breaks are from £195 for a standard room with £25 for spa access.
Location: Lake District
Visit their website for more information.