The best canned alcoholic drinks 2021: cocktails, hard seltzers, wine and more
18 May 2021, 18:45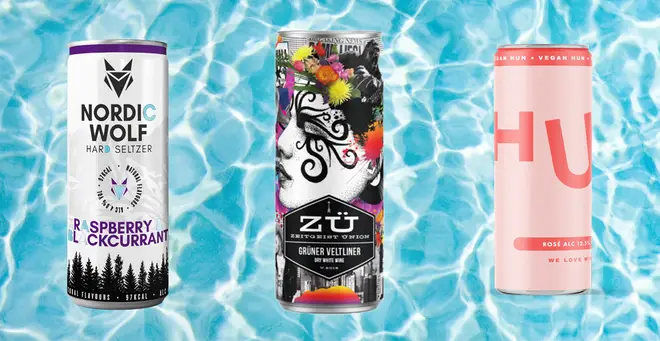 All the best alcoholic drinks in a can: wine, cocktails, hard seltzers and more.
Lockdown is slowly easing, and many of us have been spending some much-needed time with reuniting with friends in parks and gardens.
Read more: Vegan BBQ and picnic ideas: The best meat free foods to try this summer
If you are planning a get-together in the sunshine, canned drinks are a great way to minimise the washing up and avoid sharing glasses.
And, luckily for us, canned alcoholic drinks are having a serious moment right now - here are our picks of the best.
Canned wine - Nice Drinks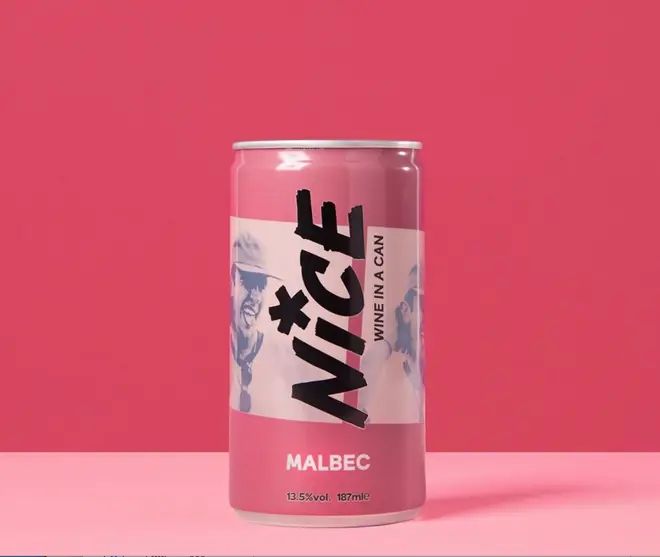 If you think the idea of canned wine sounds questionable at best (and, we admit, so did we), you'll be pleasantly surprised by just how high quality some on the market are.
Nice drinks come in three flavours - Sauvignon Blanc, Merlot and Pale Rosé - and they taste amazing.
They cost £36 for a box of 12 cans.
Canned wine - ZÜ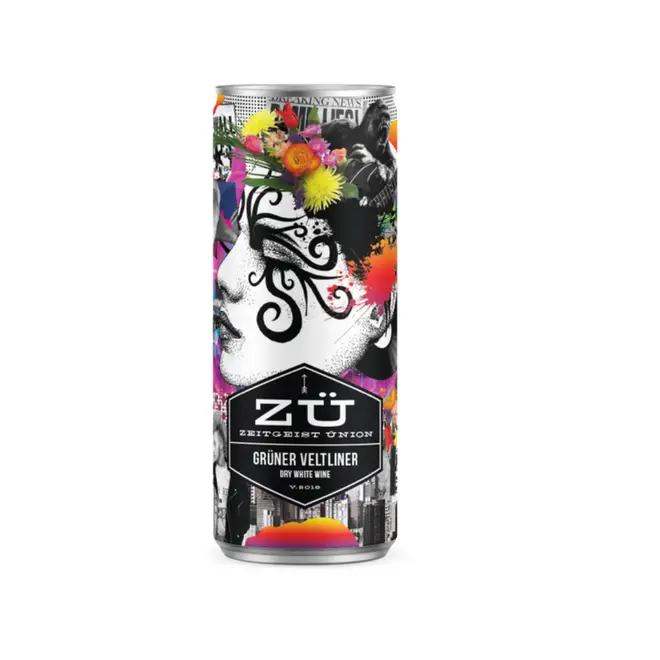 ZÜ is a premium canned wine from the Kamptal wine region in the northwest of Vienna.
They cost £5.50 per 250ml can.
Canned cocktail - VIN CROWD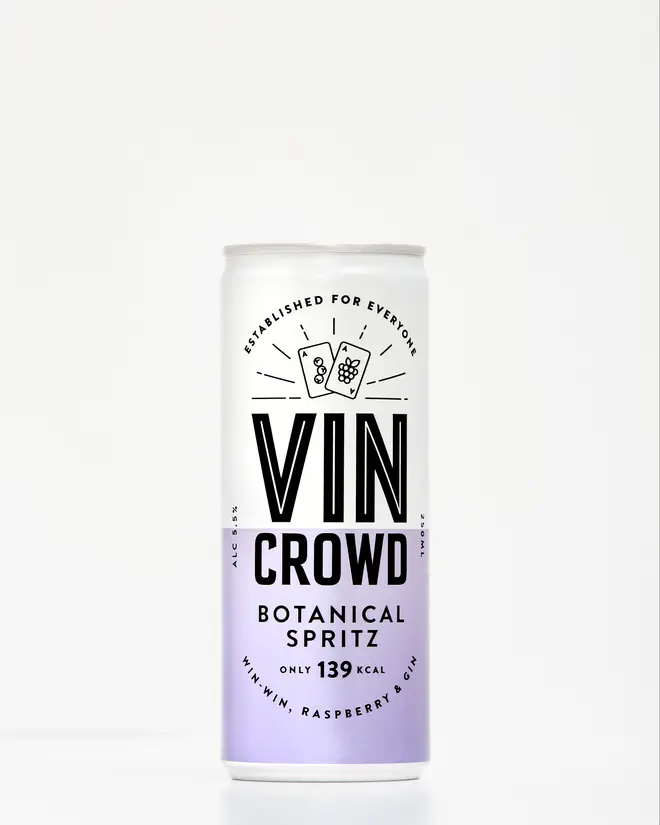 These delicious (and low-calorie!) spritzers come in botanical, white and pink varieties - and all are 100 per cent vegan as well.
They cost £2.25 per can.
Canned wine spritzer - The Uncommon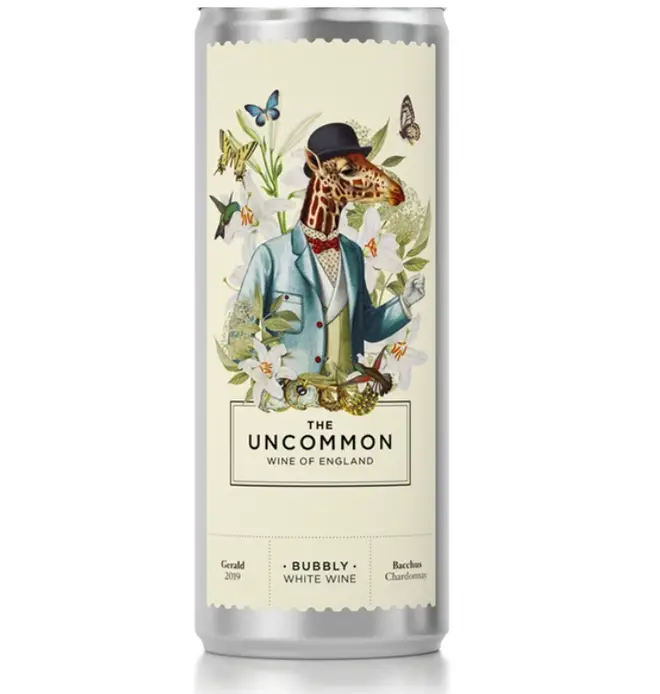 These English wine spritzers are worth buying for the gorgeous packaging alone - and their quirky designs are sure to impress your BBQ guests.
The spritzers are created using sustainably made English wine, and they taste absolutely delicious.
They cost £4.49 per can.
Canned cocktail - Lidl

Lidl sell a range of very affordable canned cocktails - including Rhubarb and Ginger and Pink gin.
They cost just £1.19 each.
Canned cocktail - Aldi
Aldi also have a range of cheap canned drinks, including Plum & Pink Grapefruit Gin with Tonic, Traditional Gin with Berries and Tonic, and Chilli & Ginger Gin with Ginger Ale.
They cost £1.19 per can.
Canned G&T - Adnams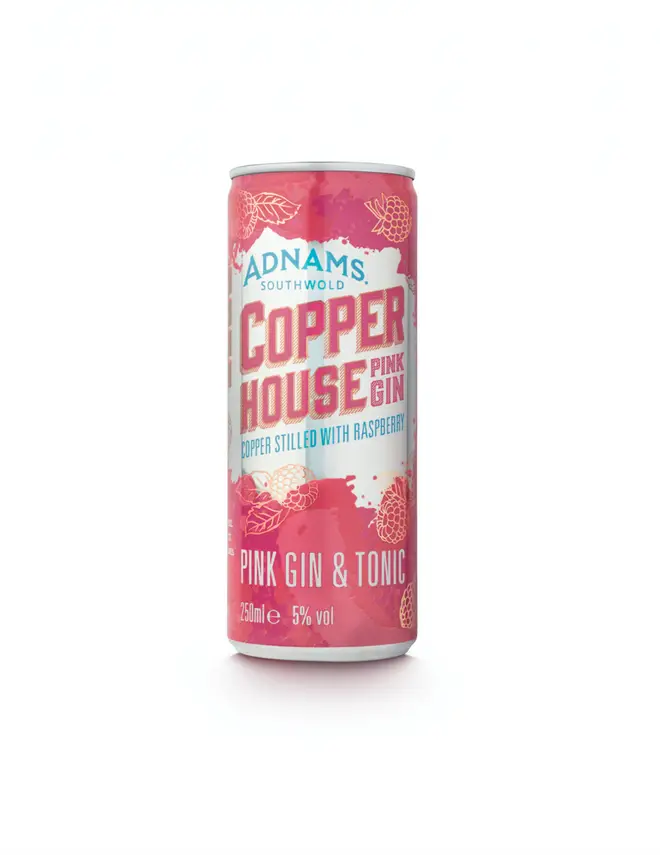 Adnams brewary last year launched a range of delicious pink gin and tonic cans. They're made with Adnams Copper House Dry Gin mixed with their own tonic, plus fresh raspberry, hibiscus and juniper.
They cost £21.99 for 12 x 250ml cans.
Canned hard seltzer - White Claw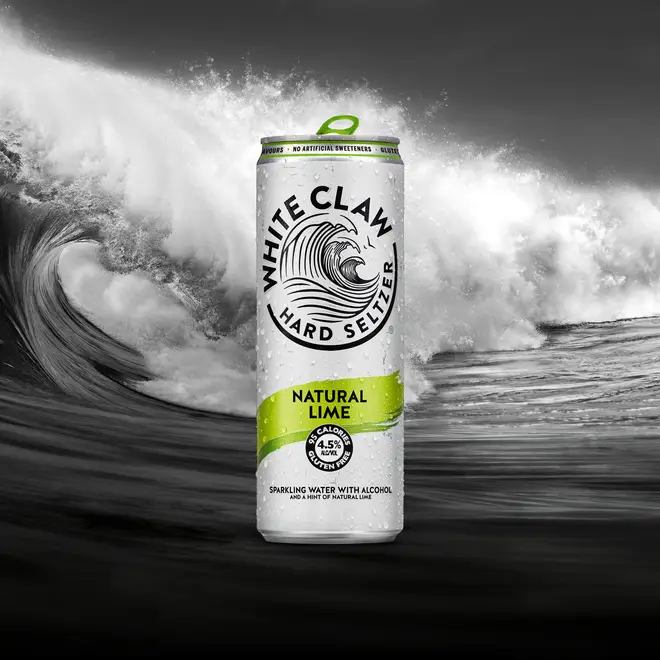 If you haven't yet heard of hard seltzers, you can bet they're about to become your new obsession.
The US-import is a gluten-free, low calorie alcoholic sparkling water - and they're the perfect replacement for wine and beer.
They cost £2 each.
Canned cocktail - East London Liquor Co.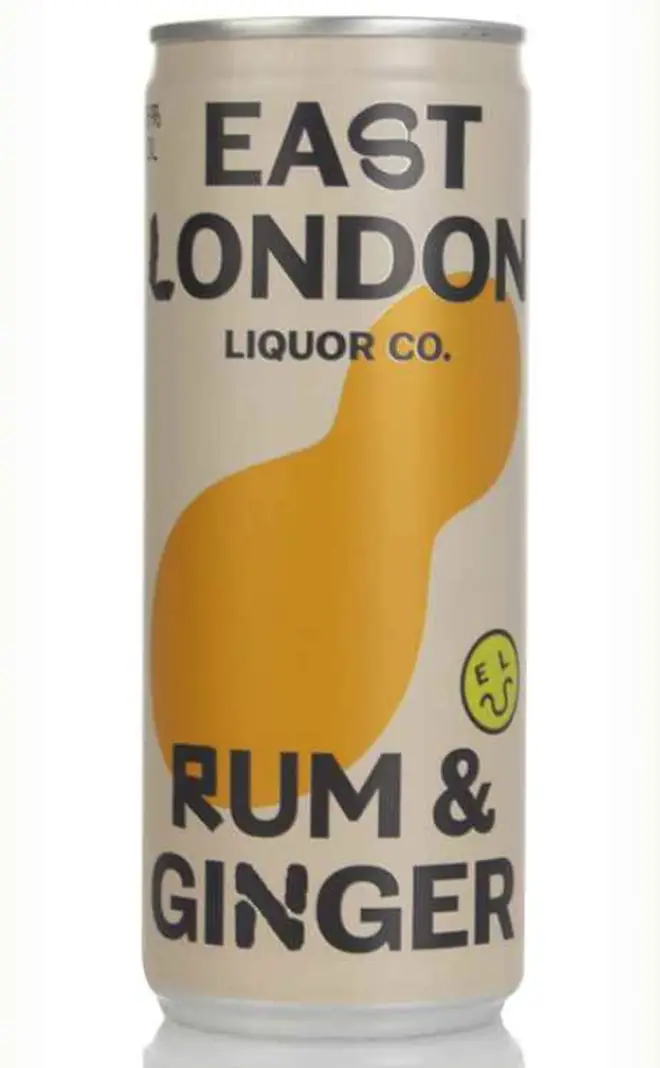 This range of cocktails come in four delicious flavours - Grapefruit Gin + Tonic, Grapefruit Gin + Tonic, Rum + Ginger, and Vodka + Rhubarb.
They cost £2.25 each.
Canned G&T - Bombay Sapphire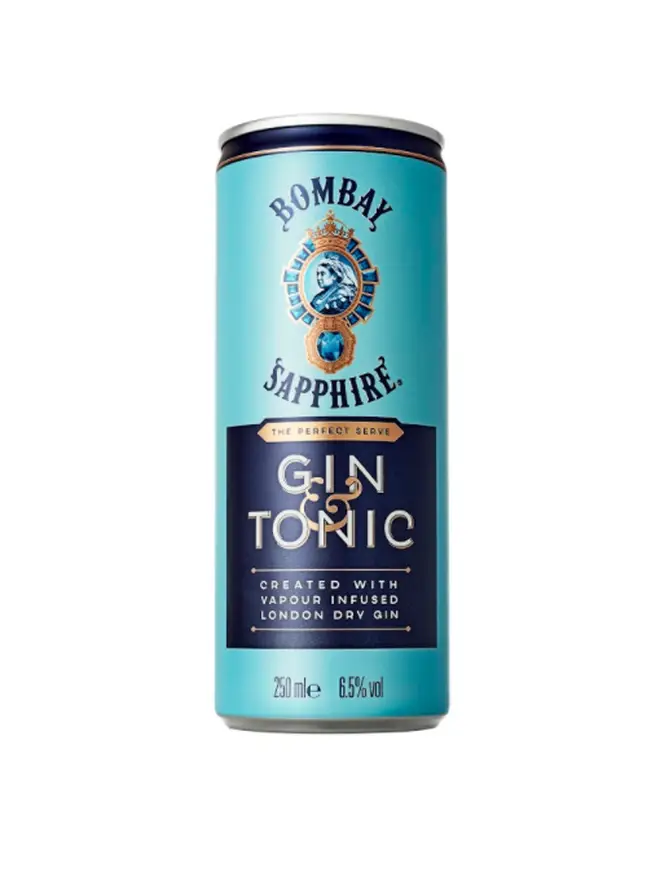 Popular gin brand Bombay Sapphire have recently launched these ready-made gin and tonics, and they're both simple and delicious.
They cost £2.80 a can.
Canned wine - HUN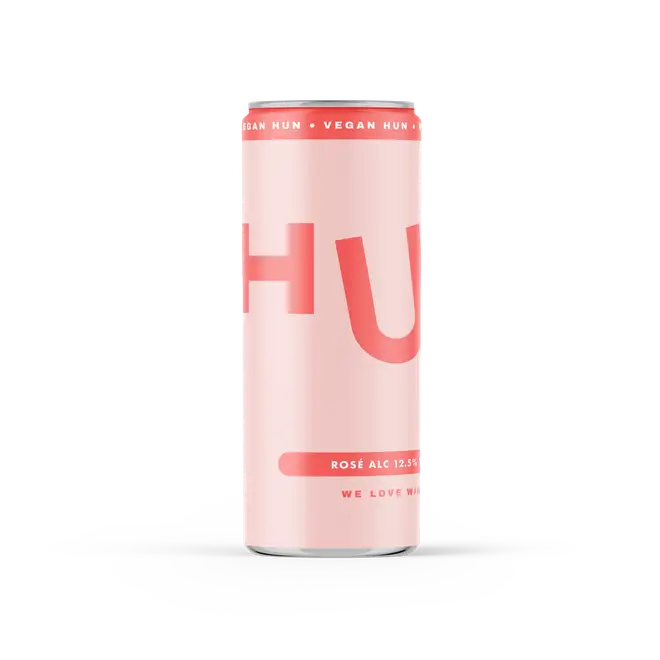 These canned wines from HUN are the UK's first fairtrade and vegan wines, and they come in red, white and rosé flavours.
They cost between £2.50 and £3 for each can.
Canned cocktail - Bloody Drinks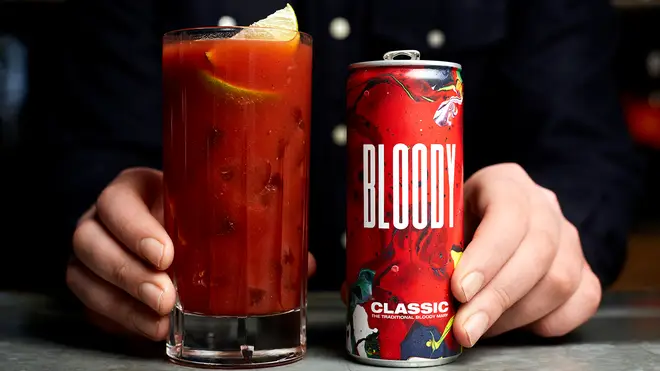 A Bloody Mary is the ultimate hangover cure - and now you can grab one one the go.
The Bloody Classic, Bloody Drink's signature recipe, uses premium vodka and cream sherry for body, the finest tomatoes from Italy and Spain for natural sweetness, fresh lemons for acidity, and Worcestershire and soy sauce for a rich, umami-packed base.
Available in packs of 4 (£16.00), 6 (£24.00) and 12 (£48.00).
Canned cocktail - Doña Sofía CBD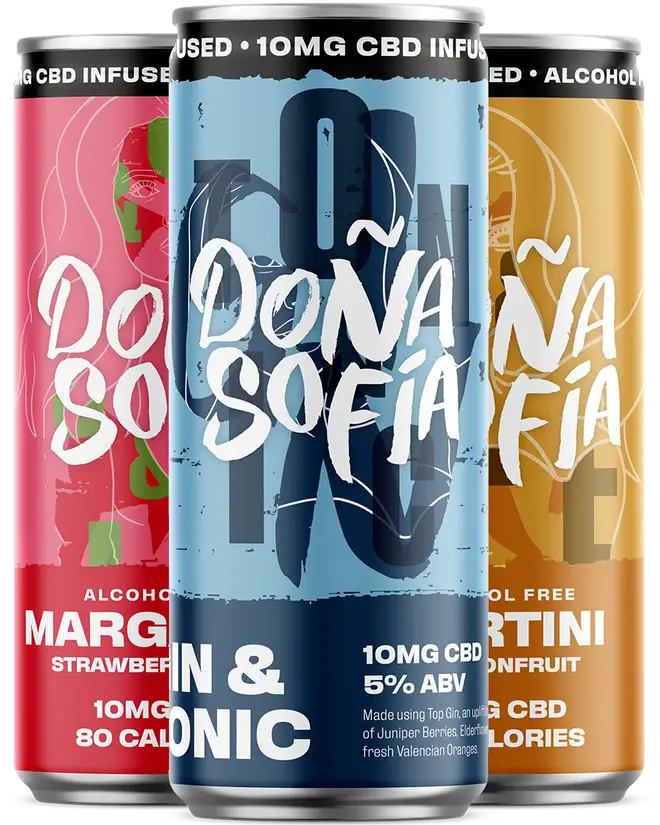 Doña Sofía CBD Classic Cocktail Range is the U.K.'s first and only range of CBD infused ready to drink cocktails.
This month is the launch of the first three in the range including; Gin & Tonic, Vodka & Lime and Rum & Cola, which are all infused with 10mg of CBD.
Available online, they are priced at £24 for a 12-pack, and £40 for 24, with free delivery.
Canned cocktail Clean & Press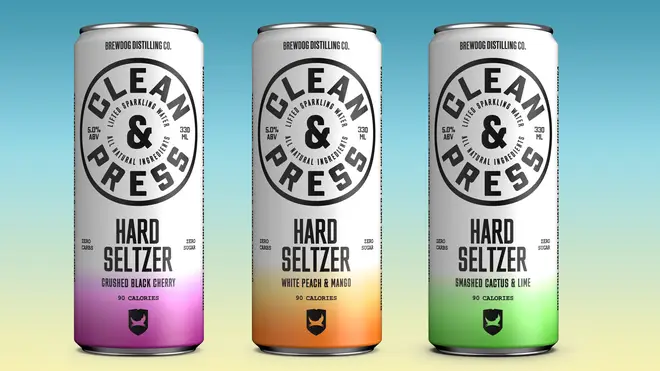 From Brewdog Distillery in Aberdeen, these brand new, low calorie, hard seltzers are spiked with single malt craft vodka and punchy natural fruit flavours.
Available in three flavours: Cactus & Lime, Crushed Black Cherry and White Peach & Mango, they have a 5% abv, and just 90 calories, zero carbs and zero sugar.
Priced at £2.50 per can, they're available from Brewdog.com in packs of 6 or 12 cans, and Tesco online and selected Tesco stores now.
Canned hard seltzer - LONG SHOT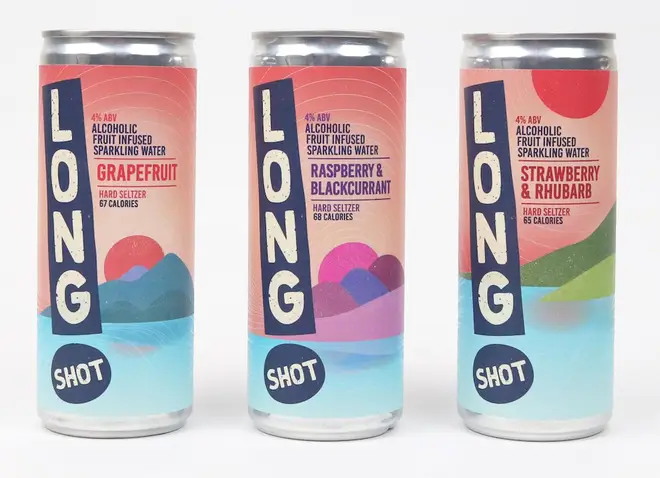 These delicious hard seltzers are described as a 'no-nonsense' blend of fruit, sparkling water and alcohol.
The vegan drink is available in grapefruit, strawberry & rhubarb, and raspberry and blackcurrant - and they're all under 70 calories each.
They're priced at £2.75 a can.
Click here to visit their website.
Canned gin hard seltzer - 58 Gin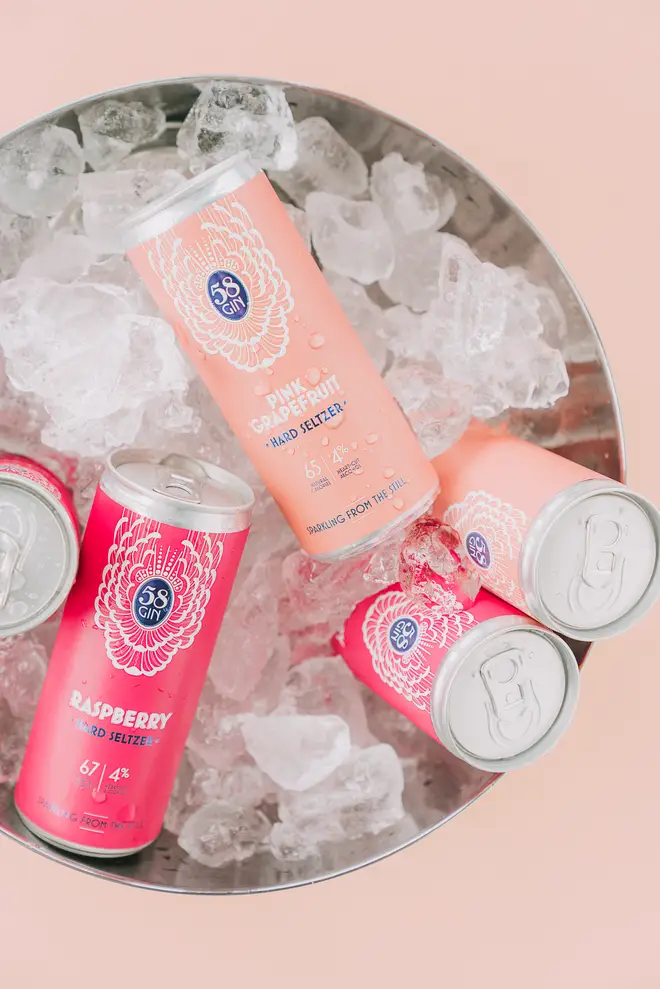 Available in raspberry and pink grapefruit flavours, 58 Gin Hard Seltzer is less than 67 calories per can, and unlike most vodka-based hard seltzers, they have a gin base.
Each can contains 58 Gin's premium London Dry Gin, natural fruit flavours and refreshing sparkling water, and priced £2.50 each.
Canned cocktail - Funkin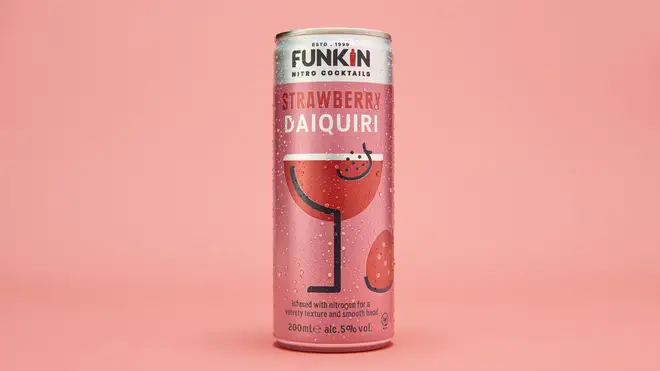 If you're a lover of the classic cocktail flavours and want to bring the bar to your home, pick up some cans of Funkin.
They have just released some brand new flavours recently - the Strawberry Daiquiri and Peach Bellini.
However, they also have top flavours such as Passionfruit Martini and Espresso Martini, with the nitro-filled cans allowing you to give the cocktail a shake before opening, then pouring into a glass before seeing the foam settle on the top - just as you would get with a "real" cocktail in the bar.
Click here to visit Funkin Cocktails
Canned cocktail - Liberation Cocktail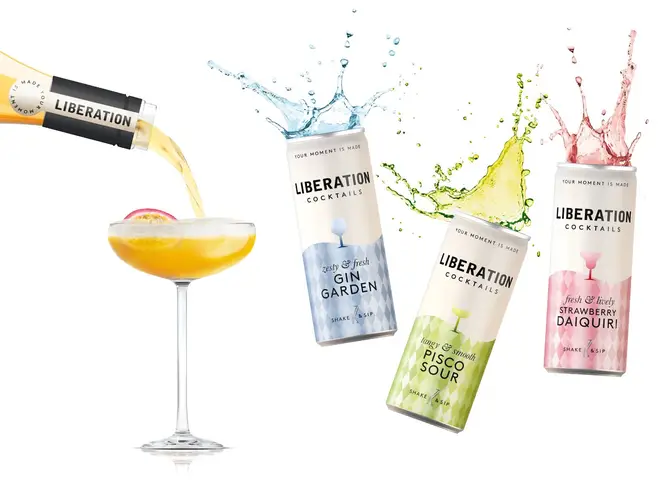 Enjoy exotic cocktails with no fuss, mess, or long ingredient list with one of Liberation's ready to serve 200ml cans.
Strawberry daiquiri, Peruvian classic Pisco sour, pornstar martini, and gin garden are the varieties available on their site right now - and there's a range of booze-free mocktails coming soon, too.
A pack of six costs £21.
Click here to visit Liberation Cocktails
Hard Seltzer - East London Liquor Co.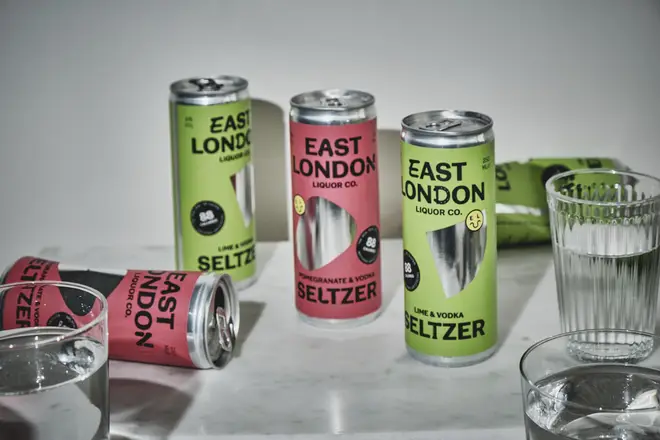 A classic vodka lime seltzer joins snazzy new taste pomegranate - which as its a super food means that you can enjoy a tipple and say you're doing it for your health, right?
Both at 4% ABV, the seltzers are made with East London Liquor Co.'s award-winning spirits with no artificial sweeteners, colours or preservatives. .
They cost £2.25 each.
Canned cocktails - MOTH
MOTH stands for 'Mix of Total Happiness', and these canned cocktails taste seriously incredible.
They are available in a range of flavours - including a bar-quality Margarita.
The cocktails are available to buy at Waitrose, and cost £3.99 per can.
Gin & Juice cans - Conker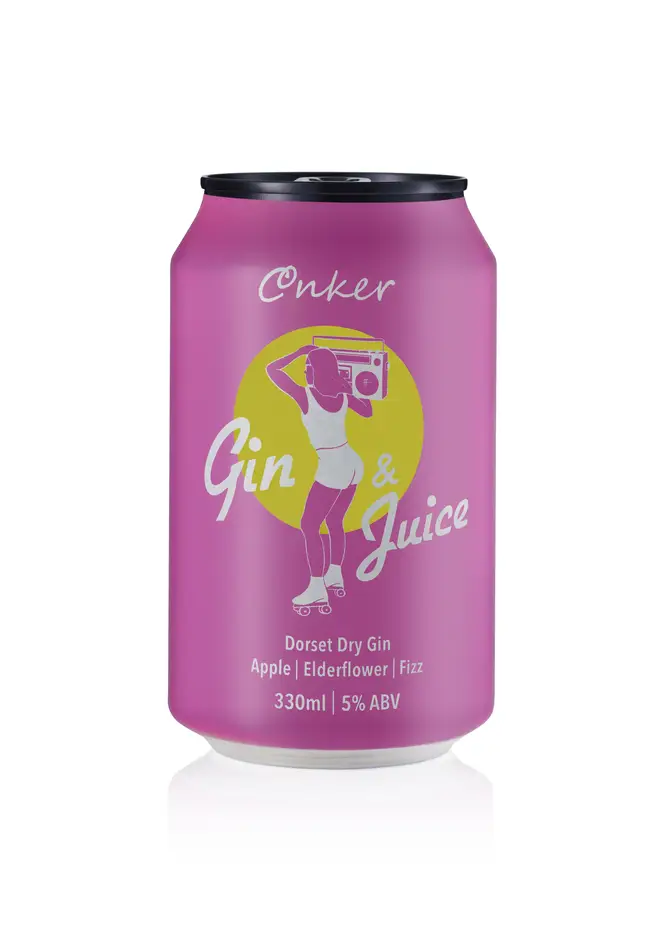 We love these retro-style cans of gin & juice, which are made with Dorset Dry Gin, and flavoured with apple and elderflower.
The cans are available from Master of Malt, and are priced at £2.80 each or £66.95 for a case.
White Claw Mango
Hard Seltzers have proved hugely popular since their launch in the UK, and the latest from White Claw is a delicious Mango flavour.
The new flavour joins the Raspberry, Natural Lime and Black Cherry versions, and is available to buy from Tesco now.
The cans cost £2.50 each.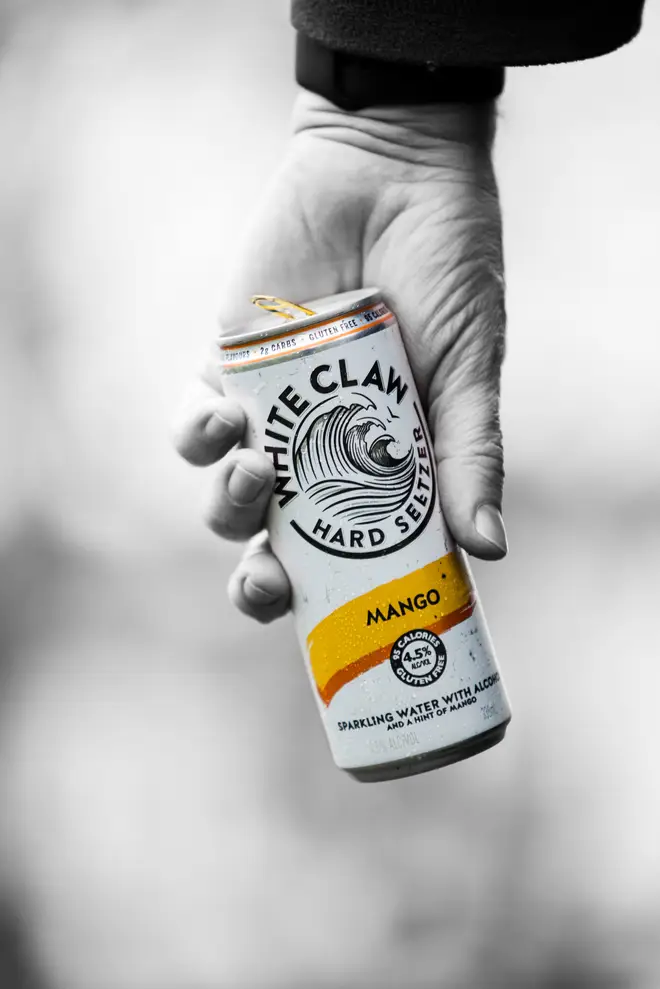 Seltzers - Something and Nothing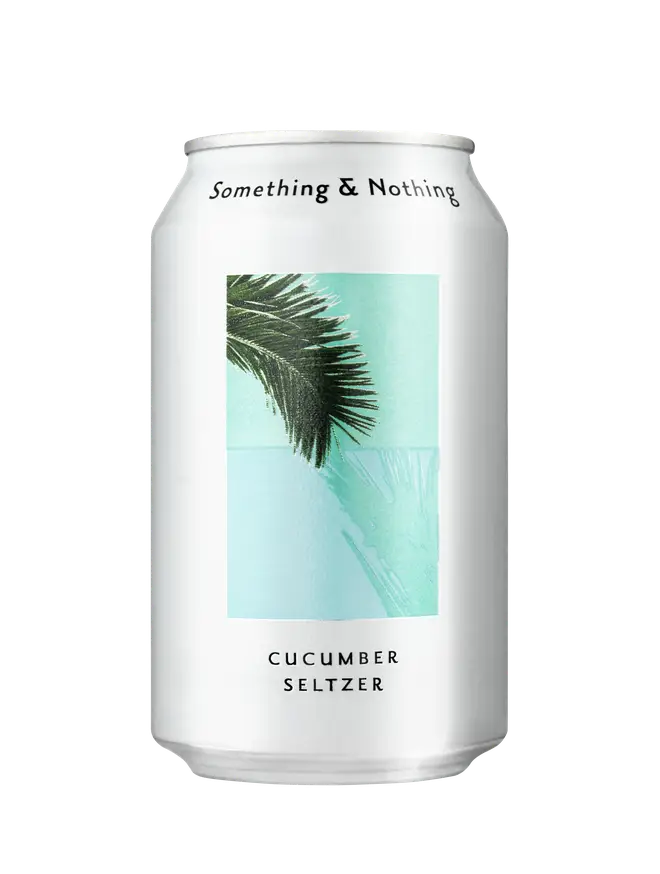 Something and Nothing's delicious range of Seltzers are just perfect for drinking on the go, and they come in three refreshing flavours - Cucumber, Yuzu, and Hibiscus & Rose.
They cost £19.75 for 12 cans.
Visit their website for more information.
Sipful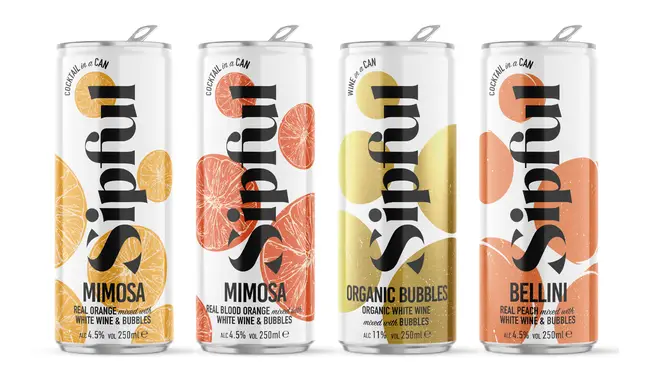 Sipful have launched an incredible range of sustainable canned wine and cocktails - including Mimosas, Bellinis, and fizzy wine.
These delicious drinks are just perfect if you've got an outdoor celebration in the diary, and they come in fully recyclable packaging.
They cost £14.95 for a four pack.
Visit their website for more information.
Canned wine - Kiss of Wine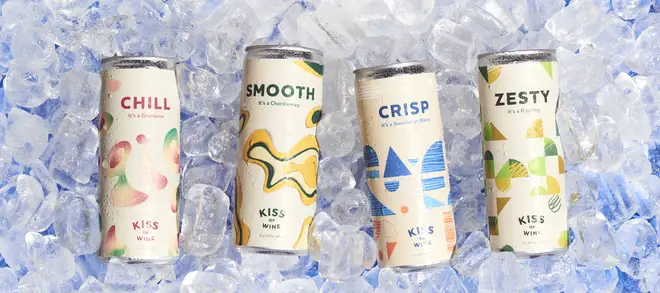 Kiss of Wine is an incredible female founded brand that partners with small-batch and artisan producers to create amazing quality canned wine.
Their wines are made with the acidity and freshness that works best in cans, meaning they don't compromise on quality.
Cost: £3.60 per can.
Visit their website for more information.
Canned seltzers - Dalston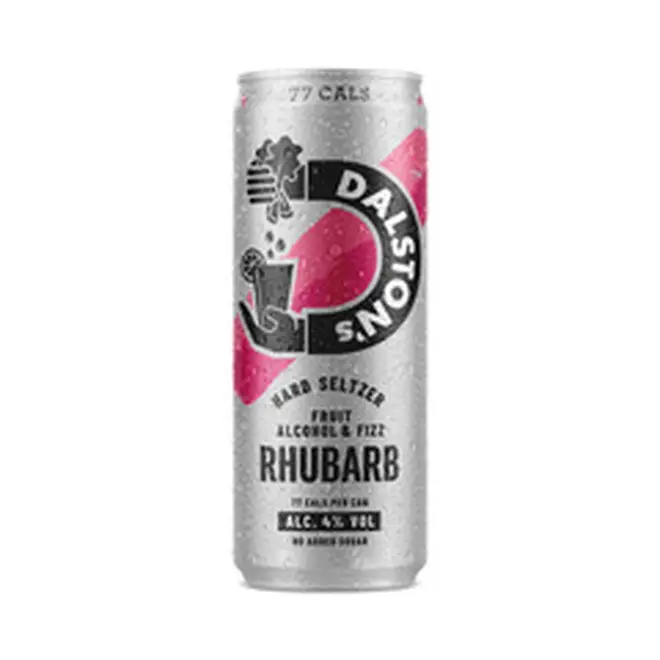 Soda brand Dalston have just released a delicious range of hard seltzers.
The East London independent drinks company is the first to offer both hard and soft selzters, and the former come in Grapefruit Vodka and Rhubarb Vodka flavours.
Each contains just three simple ingredients - real squeezed fruit, sparkling water and triple distilled vodka.
Cost: £2.49 per can
Visit their website for more information.