Elderly couple charged £110 by Ryanair for printing off wrong boarding passes
15 August 2023, 11:51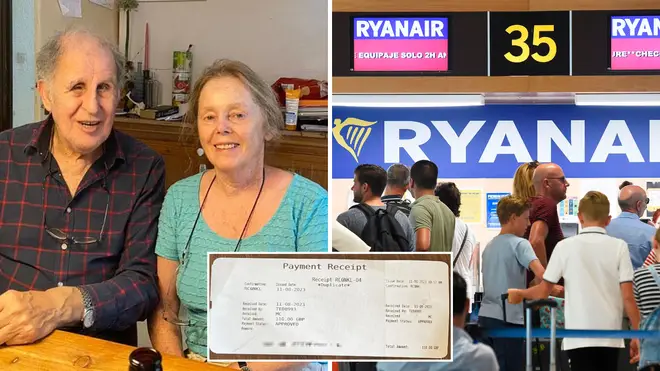 The pensioners were left 'disgusted' after the simple mistake resulted in a charge of £55 each.
An elderly couple have been left furious after they were charged £110 by Ryanair to print out their boarding passes.
Retired GP Ruth Jaffe, 79, and her retired paediatrician husband Peter Jaffe, 80, were travelling from London Stansted to Bergerac, France on 11th August when the incident happened.
Ruth had checked in online the day before their flight, however, accidentally downloaded and printed off their return boarding passes and not the outbound ones.
When she approached the Ryanair desk to explain the mistake, she was left horrified when they progressed to charge the couple £55 each to print out their outbound boarding passes, a total payment of £110 they had not expected.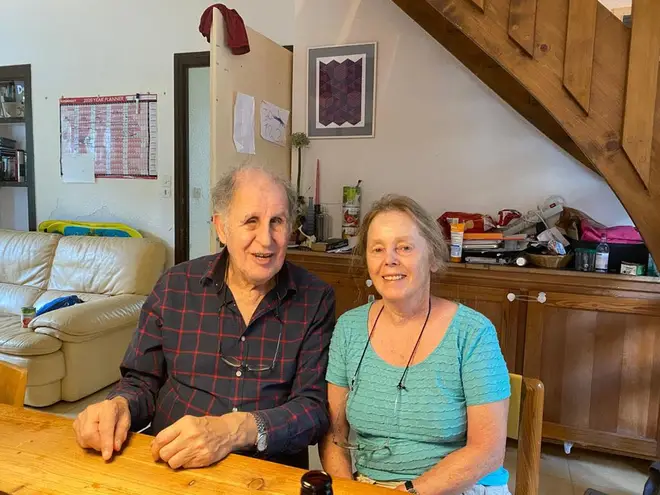 The couple had already shed out £278 for their return flights to France, and spent a little more to ensure they could sit next to one another.
Ryanair told the couple that they "ignored their email reminded" and said they had been "correctly charged the airport check-in fee of £55 per passenger".
Ruth said: "The website was very confusing, they're trying to get you to add on this and that.
"I didn't realise I was checking in for the coming home flight. At the airport, I tried to get the boarding card and it said check in is closed and I needed to go to the desk.
"They said that's £55 per person. I thought it was absolutely disgusting but I had no option so paid up. It was very stressful."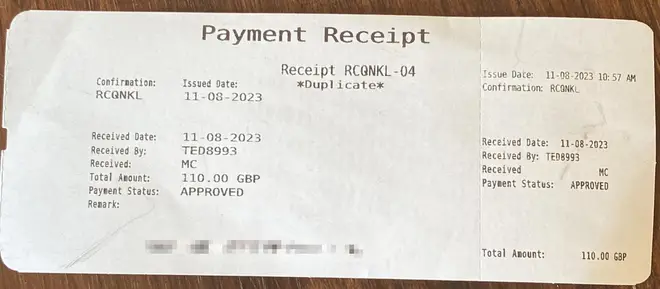 She went on: "The nice girl at the desk told me to complain to Ryanair. I could afford to pay it but it made me furious. We're lucky we can afford it but for a family it would be absolutely disastrous."
Ruth's daughter later took to Twitter to complain about their treatment by the airline, and received a flurry of support after the tweet racked up more than 124,000 likes.
She said: "It's fantastic how people have supported us. Other members of the family who are flying to meet us are refusing to go on Ryanair.
"We've booked our flights back so we don't have an option, we're stuck with them. I'd like to be given back my money please. Having bought the tickets in advance, I'm very p*ssed off about it."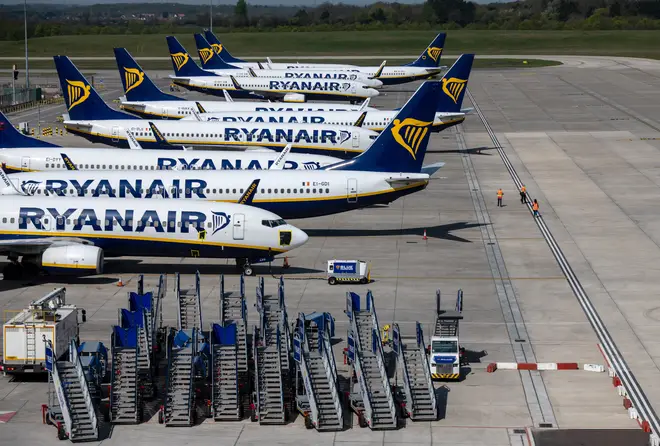 Ryanair explain that if passengers do not check-in online up to two hours before the scheduled departure time they can check in at the airport up to 40 minutes before departures.
However, the latter option means a charge at the airport check-in.
A spokesperson for Ryanair said: "In accordance with Ryanair's T&C's, which these passengers agreed to at the time of booking, they failed to check-in online before arriving at Stansted airport (11 Aug) despite receiving an email reminder (10 Aug) to check-in online. These passengers were correctly charged the airport check-in fee (£55 per pax).
"All passengers travelling with Ryanair agree to check-in online before arriving at their departure airport and all passengers are sent an email/SMS, reminding them to do so 24hrs before departure.
"We regret that these passengers ignored their email reminder and failed to check-in online."
Read more: