Eight Christmas events with live reindeer are cancelled after abuse footage
15 November 2018, 16:14 | Updated: 15 November 2018, 16:38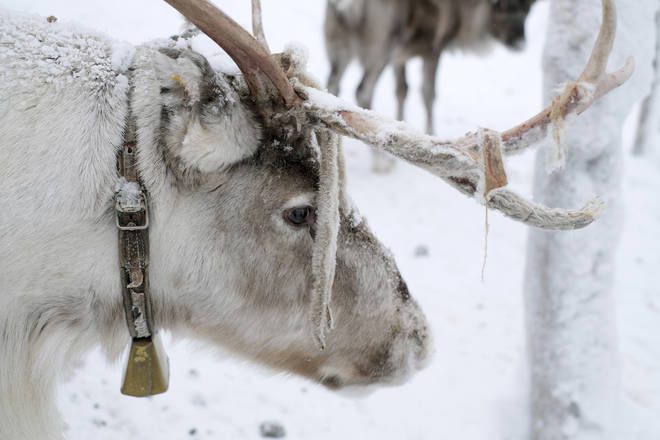 Shocking undercover footage showed the gentle creatures being kicked, and kept in unsuitable conditions, including under bright lights and subjected to very loud noise.
Eight Christmas events featuring live reindeer have been cancelled after undercover footage showed the animals being subjected to violence and unkind conditions.
The cancellations come after an animal rights group shared findings from an undercover investigation which exposed the horrific conditions that many of the reindeer endure, as well as violent abuse.
Animal Aid released footage from hidden cameras at The Reindeer Centre in Kent that showed "shocking" scenes of abuse - including one staff member kicking an innocent reindeer.
Read more: Elton John Lewis? Retailer releases festive ad starring Rocketman singer
Figures show that 571 reindeer were imported to the UK between 2014 to 2017, coming from Sweden, Finland and Norway.
As well as the physical abuse, the undercover footage also showed reindeer being kept under bright lights and subjected to loud noises with no private space to retreat to.
Further concerns were raised by images of poorly-looking reindeer with skin sores, skeletal abnormalities and cases of diarrhoea.
Read more: Activist calls for 'non-consensual' guide dogs to be replaced with robots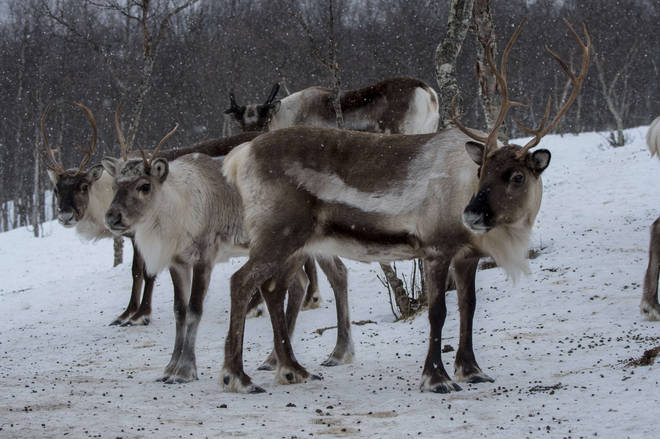 The Reindeer Centre have since issued a statement to claim their animals are "much loved and well cared for" and that the offending stage member has been fired.
The statement read: "The person involved was one of several new part-time staff that we took on to help out.
"He was dismissed as unsuitable after a short period of time. These matters were discussed in full with the RSPCA and our vet back in the summer.
"We understand people's concerns and distress and I can only confirm we as a family care passionately about our animals."
Read more: Kim Kardashian blasted after taking 'cruel' elephant ride in Thailand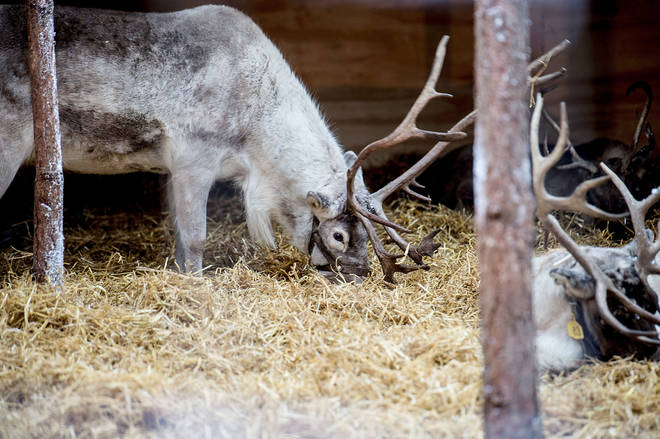 Animal Aid have said the following companies have ceased live reindeer entertainment:
- Champneys' Eastwell Manor, Kent
- Leeds Castle, Kent
- Sevenoaks Town Council, Kent
- Experience Guildford, Surrey
- Blue Reef Aquarium, East Sussex
- White Rose Shopping Centre, Leeds