Animal activist causes outrage after claiming it's 'cruel' to have a guide dog
14 November 2018, 16:54 | Updated: 14 November 2018, 17:04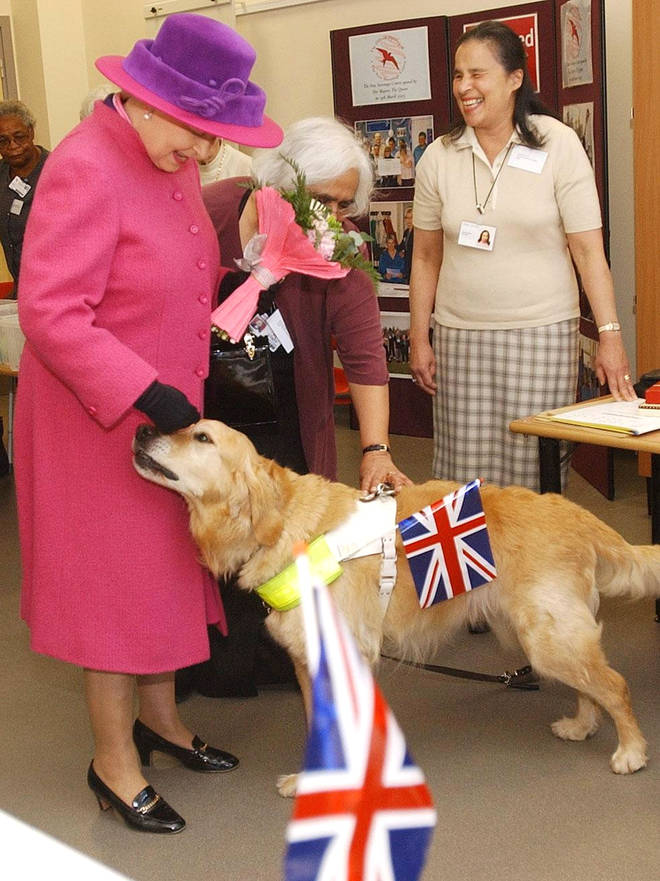 Wendy Turner-Webster believes working animals such as guide dogs 'should give their consent' before being put to work for humans.
An animal activist has caused outrage after claiming working animals should be replaced with robots.
Appearing on Tuesday's Good Morning Britain, Wendy explained why she thinks it's immoral for people to use animals to help them in their daily lives.
She said she was "uncomfortable with the idea that we use animals", adding that she had particular issue with the "welfare" of guide dogs.
Read more: Huge spiders 'fattned up during heatwave' invade British homes
Wendy believes a quarter of guide dogs do not become guide dogs and end up in animal shelters or at charities, and older dogs that retire are left with nowhere to go as their owners can not look after them.
She added that technology should be used to replace guide dogs, and other working hounds like sniffer and police dogs.
Presenter Piers Morgan saw red, and immediately began unpicking her argument.
He raged: "Have you trained your dog?
"But did you get your dog's consent to sit? To obey your human orders?
Read more: More than 600,000 people sign petition to get Iceland's banned ad on air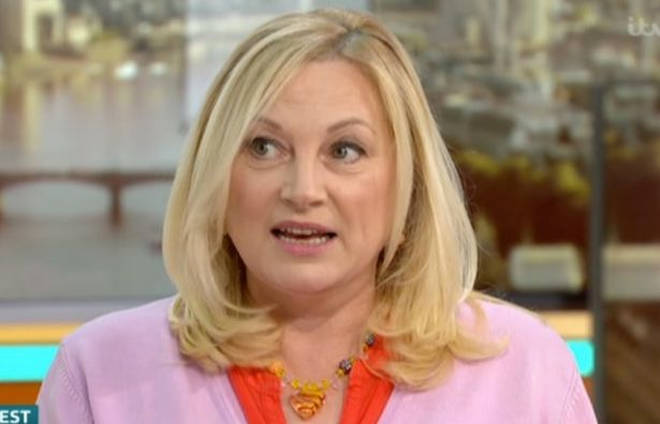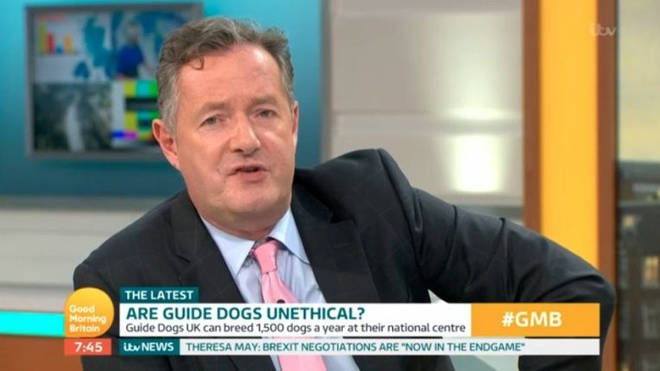 "Do you ride horses? Have you ever ridden horses? Did you get your horse's consent to rise in the forest?
"You charged along on top of it without its consent?"
Wendy added that she was a responsible rider - but Piers wasn't having it.
"You, Wendy, know better about the animal," he said. "Because you're a saintly figure, when it comes to your animal ownership, we should all relax?"
Read more: Kim Kardashian slammed for "cruel" elephant ride
Dogs don't consent to even be our pet though? Never mind a guide dog. Seriously what has this world come to 😓 too many opinions which are just ridiculous! #gmb

— Mrs Keegan 📚🔸 (@keegan_mrs) November 13, 2018
I am very proud to sponsor a guide dog, where on earth does this ignorant, fool come from, they are wonderful animals, superbly trained, doing an unbelievable job, long may they continue

— Old Wrinkly (@OWrinkly) November 13, 2018
#GMB if a guide dog doesn't make the grade he would become a support dog to help people with learning differences. Dog's love working.

— Melissa Thomas (@melissacthomas) November 13, 2018
@GMB those people who say guide dogs should be banned should be muzzled. A guide dog gives a person a pair of eyes. They are treated with so much love by the person who owns them what about the poor dogs that people who mistreat every day of the week. These people disgust me.

— Daisys lot (@LotDaisys) November 13, 2018
I met a partially blind lady with her guide dog, the dog came to me and I went to stroke her and the lady told me not to as they are not a normal dog in her own words! I went away feeling sad for the dog, not being allowed to be shown affection.

— Kell (@jbd_34) November 13, 2018
People at home were flabbergasted by the debate, with many guide dog users taking to Twitter to defend their precious pooches.
One wrote: "Such nonsense about it being unethical. Anyone who knows dogs understands they won't do what they don't want to do. No one punishes a guide dog for not wanting to work."