Walkers recall bags of Sensations Thai Sweet Chilli over allergy fears
15 November 2018, 10:53 | Updated: 15 November 2018, 17:35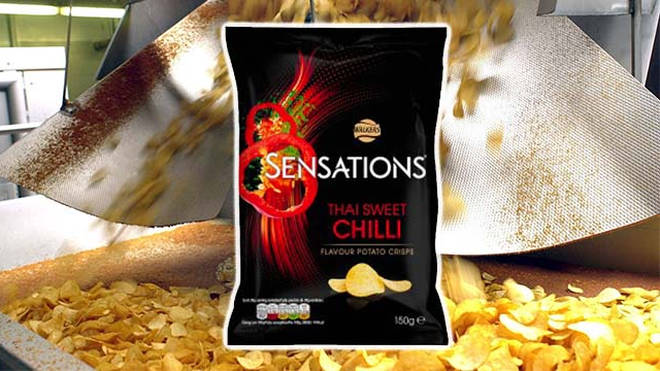 The crisp company is recalling its popular Thai Sweet Chilli flavoured Sensations product due to fears they could trigger allergic reactions
Walkers has issued an urgent recall for packets of Thai Sweet Chilli flavoured Sensations crisps due to not making it clear that they contain WHEAT.
The company are recalling 73g packs which were marked "ONLY £1 RRP" as well as 40g packs and have best before dates of January 29 2019 and earlier.
Anyone with an affected pack should call the Walkers Consumer Care Line on 0800 274777 for a full refund or according to the Food Standards Agency you can return to the store you bought them in.
Read more: Are their hidden calories in your favourite condiments?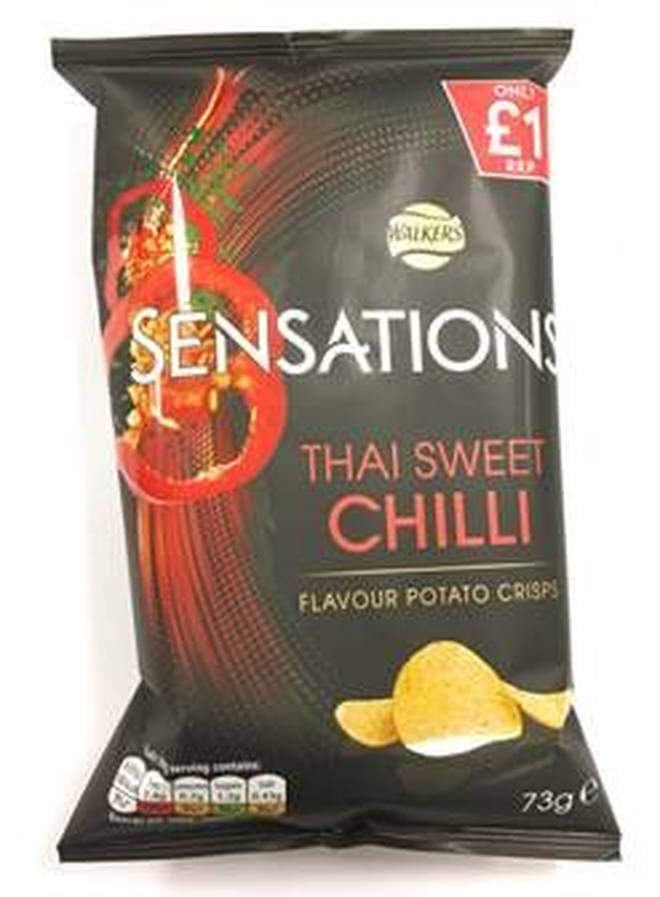 Products that include wheat pose a serious risk to anyone with a gluten allergy, or more serious Coeliac Disease, which affects 1 in 100 Brits.
Earlier in 2018 many major supermarkets were forced to recall frozen goods owing to an outbreak of Listeria; a bacteria that poses a threat to pregnant women.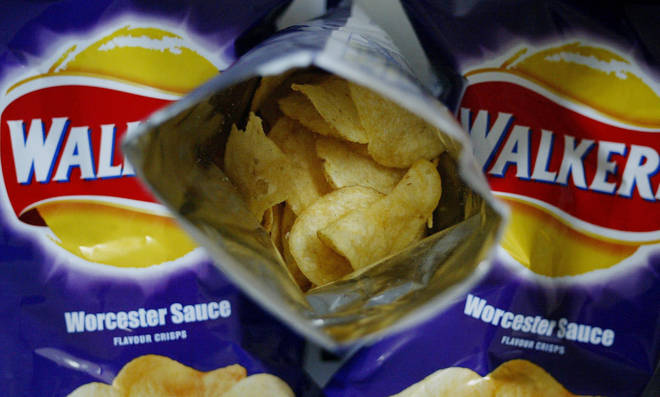 Yesterday, we revealed that campaign group Action on Sugar has called for a ban on freakshakes and milkshakes that contain more than 300 calories.
They claim the sickly concoctions contain "grotesque levels of sugar and calories" and are calling for them to be banned by fast food shops and restaurants across the UK.
Their survey found that some high street milkshakes contain a whopping 39 teaspoons of sugar which is "over 6 times the recommended daily amount of sugar for a 7 to 10 year old."