Is a 'Polar vortex' heading to the UK? Met Office warns of 8 inches of snow THIS weekend
14 December 2018, 07:52 | Updated: 14 December 2018, 07:59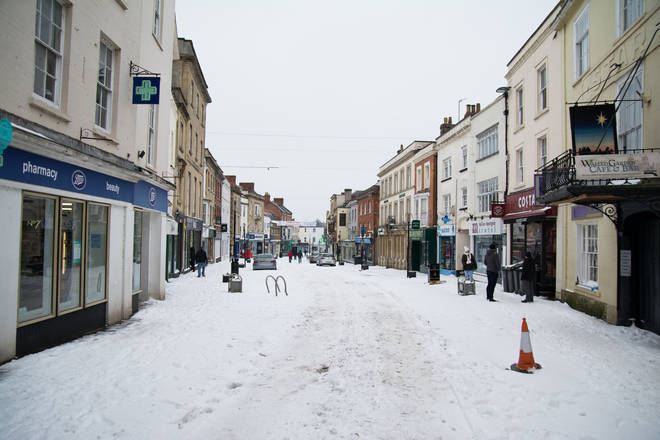 With snow predicted over the coming days, there is a real chance we could be having a white Christmas.
Weather boffins have warned of a 'Polar vortex' heading to Britain - and it could plunge the country in to chaos.
Northern England and Scotland will be the worst affected this weekend, with the Met Office issuing yellow weather warnings.
A spokesperson said: "The snow could be heavy at times, especially over hills where blizzards may develop, and is likely to drift in strong winds.
"Across northern England and southern Scotland, snow may turn to freezing rain above 200-300 metres leading to widespread ice developing on Saturday night. 2-5 cm of snow is likely at lower levels, whilst higher ground could see 10-20cm."
Read more: Will we have a White Christmas? Latest odds and stats revealed
It would mean dangerous travel conditions, with roads, railway and airports likely to be affected.
And that's not the only bad news.
One of the Met Office's weather scientists has predicted that once the 'Icelandic chill' has faded, we could experience a fresh blast of cold, bringing conditions not totally unlike the deep freeze that gripped the country earlier this year.
Dr Jeff Knight said: "This year we have got a moderate El Nino event and when we have those what tends to happen is it favours more mild and wet and westerly weather in the early parts of winter.
"Then it transitions later to a higher chance of cold and dry conditions.
"We have seen some reasonable mild and wet weather in recent weeks, so that is at least consistent with it. But we would expect that there is more chance as we go beyond Christmas."