Storm Babet UK weather warning: When is it coming and what is the full forecast?
18 October 2023, 11:35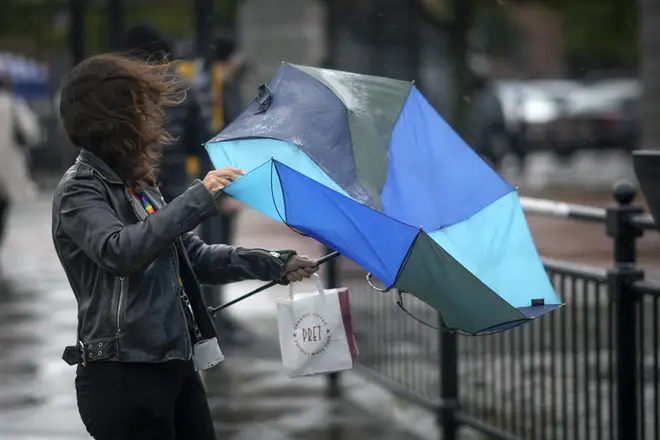 When and where will Storm Babet hit, what have the Met Office said and what is the UK weather forecast? Here is everything you need to know.
The Met Office have issued an Amber weather warning for parts of the UK this week as Storm Babet is set to bring heavy wind and rain to the country.
Storm Babet is predicted to cause travel disruption with flooding, road closures and train delays likely, as the harsh weather spreads across Scotland, Northern Ireland, England and Wales. The storm's name was chosen by the Dutch weather agency KMNI after a woman who visited an open day at its headquarters and put her own name forward.
This latest weather development comes after the country saw temperatures soar in September and the beginning of October, which is in stark contrast to the forecast this week.
So as the country prepares for Storm Babet, here's the full weather forecast including when and where it's going to hit.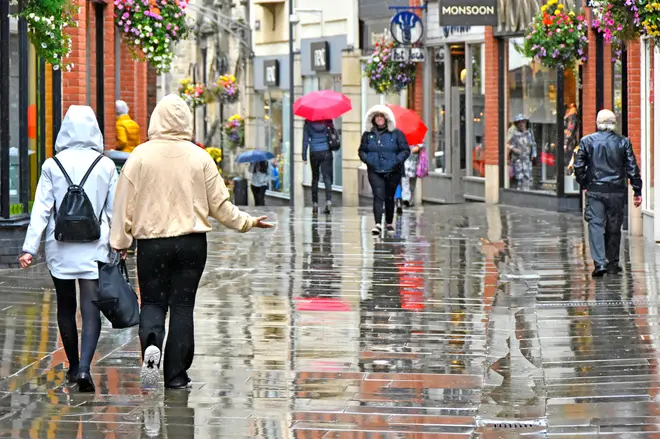 When is Storm Babet going to hit?
The Met Office have predicted Storm Babet will hit the UK on Tuesday evening where it will continue to spread throughout the country on Wednesday, Thursday and Friday.
The end of the week will see the weather begin to calm, however there is still a yellow weather warning in place until 06:00 on Saturday morning.
Where will Storm Babet hit?
According to the Met Office, Storm Babet will hit Northern Ireland from Wednesday afternoon to Thursday morning, with a yellow weather warning being issued.
Thursday and Friday will see eastern parts of Scotland being affected by torrential rainfall which could lead to dangerous driving conditions and road closures.
Central and eastern parts of England have also been issued a yellow weather warning for Wednesday, Thursday and Friday, with road closures and train service cancellations likely.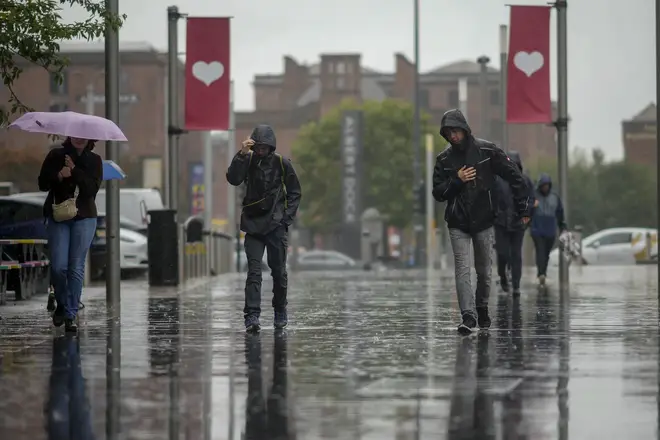 What has the Met Office said about Storm Babet?
Deputy chief meteorologist at the Met Office, said: "Storm Babet will bring impactful rain to many parts of the UK, but especially parts of eastern Scotland, Northern Ireland and northern England later this week.
"Heavy and persistent rain will fall on to already saturated ground bringing a risk of flooding. It is important to stay up to date with warnings from your local flood warning agency as well as the local authorities.
"As well as heavy rain, Storm Babet will bring some very strong winds and large waves near some eastern coasts too. Gusts in excess of 60mph are possible in eastern and northern Scotland from Thursday. It is likely [that] Met Office warnings will be updated through the week."
What is the UK weather forecast this week?
The Met Office have revealed the UK weather forecast for the week which looks as follows:
Wednesday
"Showery outbreaks of rain becoming heavy and persistent across the south and west during the day as Storm Babet arrives. Dry elsewhere but increasingly cloudy, Windy with gales developing. Milder."
Outlook for Thursday to Saturday
"Turning increasingly unsettled through the period as Storm Babet moves across the UK, with outbreaks of rain, very heavy in places and stronger winds, especially over the higher ground."