Why Prince George and Princess Charlotte broke Wimbledon rule at men's final
17 July 2023, 12:34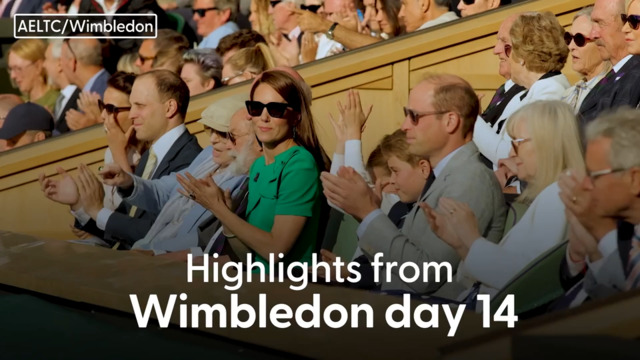 Highlights from day 14 at Wimbledon
Prince George and Princess Charlotte enjoyed the men's final of Wimbledon over the weekend with their parents.
Prince George and Princess Charlotte have broken a major Wimbledon rule this weekend after they joined their parents Kate Middleton and Prince William at the men's final.
The family sat in the Royal Box as they watched world number one Carlos Alcarez win the tournament against Novak Djokovic.
While children are usually banned from the Royal Box, an exception to the rule has been made for Royals over the past few years.
However kids are usually allowed to attend the show courts, but only if they stay quiet and don't distract the players.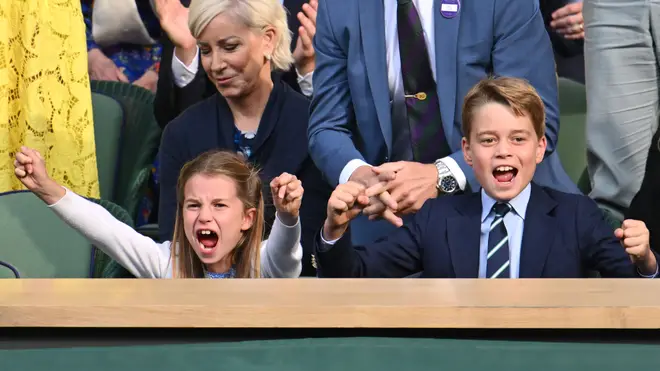 On the Wimbledon website, organisers say: "We welcome children of all ages to Wimbledon and look forward to creating an exciting and memorable experience for them.
"Please note that a ticket is not required for children under the age of 5 and they are welcome to enjoy the activities around the Grounds. However, they are not allowed into Show Courts (Centre Court, No.1, No.2, No.3, 12 and 18)."
Club chairman John Curry also said in a statement: "Because of demand for space in the royal box, we also ask that, apart from children of the royal family, children are not invited as they exclude other worthy people from attending, many of whom contribute to tennis."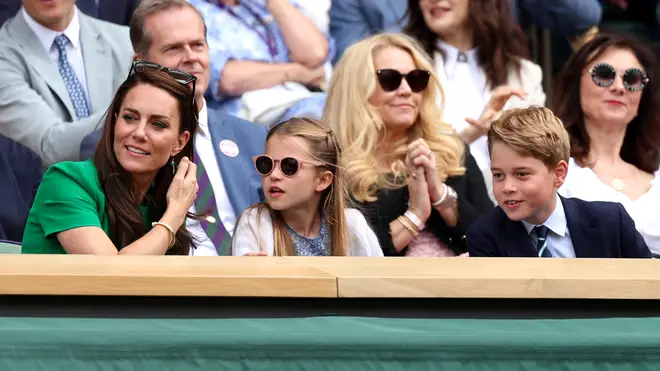 This comes after Kate opened up about her children attending the biggest tennis game of the year, adding Prince Louis was 'very upset' he wasn't allowed to attend.
Speaking to Ella Ottaway, Children, Young People and Families Coordinator at Wimbledon, their mother Kate said: "It's Charlotte's first time, George came last year.
"They've been eagerly watching. Charlotte you've been getting to grips with the scoring haven't you. Louis was very upset he wasn't coming today."
This comes after George, nine, also broke another rule by supporting the defending champion.
Speaking to host Pandora Forsyth, royal correspondent Richard Palmer said: "Somebody shouted out to George about who he wanted to win [the match]. He [George] appears to say he wanted Djokovic to win."