Women filmed pouring bleach over commuters 'man spreading' on public transport
26 September 2018, 13:08 | Updated: 26 September 2018, 14:58
A 20-year-old woman has taken action against men who sit with their legs spread wide open on trains and buses.
Anna Dovgalyuk, 20, has been filmed pouring diluted bleach on the crotches of unsuspecting men she has accused of 'manspreading' on the St. Petersburg metro.
'Manspreading' is the practice of men spreading their legs too widely whilst sitting on public transport and taking up room belonging to the seats either side of him.
Russian student Anna has labelled the practice 'gender aggression' and a "disgusting act" so decided to take matters into her own hands.
Read more: Woman squirts breast milk over breast feeding row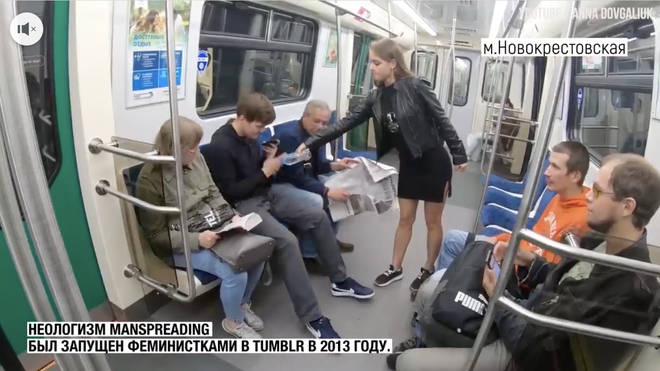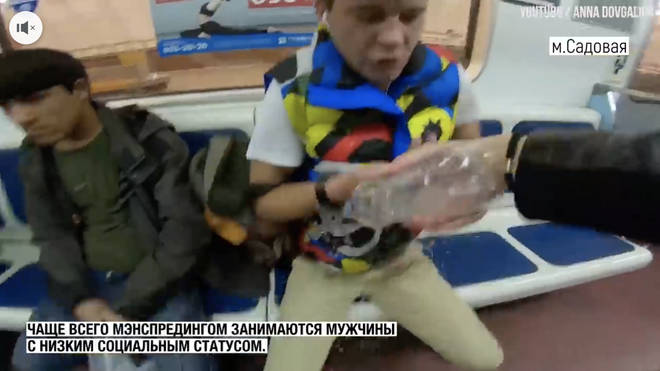 Speaking of her actions she said: 'We not only cooled the manspreading down but also marked them with identification spots.
'So everyone can immediately understand which body part controls the behaviour of these men.'
Read more: Janet Jackson wades in to Serena Williams sexism row
'This solution is 30 times more concentrated than the mixture used by housewives when doing the laundry. 'It eats colours in the fabric in a matter of minutes – leaving indelible stains.'
The video seems authentic but Russian news outlet Rosbalt have claimed that it's a fake and she hired actors for the video.
What do you think about Anna Dovgalyuk's stunt?