Daredevil Meg takes "leap of faith" for Global's Make Some Noise
30 October 2019, 11:04 | Updated: 30 October 2019, 12:01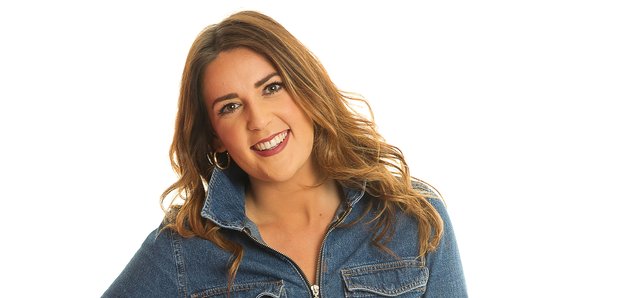 We're getting behind Heart North & Mid Wales' finest for a spectacular fundraising effort!
You may have heard on the air already, but on Saturday the 9th of November, I'll be facing my fears in the skies above North Wales as I do a tandem skydive to raise money for our charity Global's Make Some Noise.
This year, one of the beneficiaries is Amy and Friends - who do amazing things across our region for victims of Cockayne Syndrome, and their families. Among other things, this disorder can cause premature ageing, and the support families get from Amy and Friends is SO important.
I'm looking forward to seeing our beautiful country from among the clouds – and I really hope that I get to see my little village of Sarn Mellteyrn while I'm up there too!
Thanks to everyone who's supported me so far – every penny is going to Make Some Noise, helping charities just like Amy and Friends.
So there's no going back now – with your help I WILL face my fears!
Meg x
Amy and Friends was set up in 2007 to help provide comfort and support for victims of Cockayne Syndrome, which among symptoms causes premature ageing and their families across the world.
The charity was named after Wallasey-born Amy Garton-Hughes and now runs weekly clubs called My Time to Be Me in the Wirral and Rhyl.
A charity spokesperson said: "My Time to Be Me is a weekly club that provides time for siblings who live with a brother, sister or mum or dad that suffers from any severely life affecting illness or who, has sadly, passed away.
"Our first club began in 2012 on the Wirral and our second started in Rhyl in 2016. The club reduces isolation, builds friendships and allows siblings to talk about their experiences with others in a similar situation. This helps the children and young people grow in confidence and self-esteem.
'My Time to Be Me is free to attend and is for children and young people age eight to 16. There are many activities that are all chosen by the young people who attend including games or projects such as music, photography, arts and crafts/ and much more."
"The organisation has raised money for medical research which has resulted in the ground-breaking identification of the carrier gene to enable the siblings of victims to be tested for Cockayne Syndrome."
My Time to Be Me sessions are held at St Anne's Parish Church Hall, Vale Road, Rhyl, between 5pm and 7pm on Monday evenings and organises sessions between 4.30pm and 6pm on Tuesdays at The Old Court House Cafe, 34 Church Street, Flint. For more information about the charity go to www.amyandfriends.org