Men United In Song: Supporting Prostate Cancer UK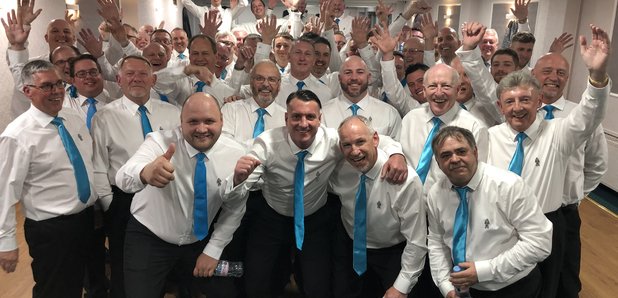 New Year, new you? Looking for a fresh challenge, new skills and a great social scene? Then look no further…
Following its phenomenal success over the last few years, Men United In Song is back for 2020, once again raising money for Prostate Cancer UK. Launching in February, the project will sign up 40 local men with a range of singing experience (including none) to rehearse over 10 weeks for a charity concert at the Cresset Theatre on Saturday 9th May. To date, the project has engaged hundreds of local men, raising many thousands of pounds for the charity, as well as inspiring similar projects across the country - a fantastic result!
All they want from you, is to give it YOUR best shot and 100% in enthusiasm!
Men United In Song kicks off with introduction sessions on 27th and 29th February 2020 at the John Mansfield Campus in Peterborough. You'll get the great opportunity to socialise with other members who share the same enthusiasm as you. So, if this sounds like you, or you have any friends, family or colleagues who you think might enjoy the project, then bring them along!
Join them on stage at the Cresset Theatre
to raise funds to help beat cancer!
TO SIGN UP


Email menunited@peterboroughsings.org.uk
OR
Call 01733 425194
Find them on Facebook

too