An extensive history of I'm A Celeb star Nick Knowles' love life and past girlfriends
22 November 2018, 17:09 | Updated: 26 November 2018, 12:23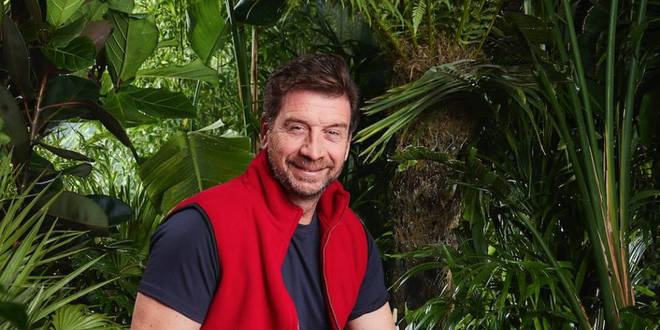 Who has Nick Knowles dated? Find out about his past girlfriends - from Pascal Craymer to Gemma Oaten.
Nick Knowles shot to fame through his work as a presenter on shows DIY SOS and Who Dares Wins. He's now busy gallivanting around the I'm A Celebrity… Get Me Out Of Here! jungle, during which time he's claimed to have jammed with Biffy Clyro and risked weeks of 'constant pain' by giving away his pillow.

But even if you don't know Nick from reality TV, you may be aware of his chequered dating history.
Now read: Nick Knowles looks unrecognisable in these throwback pics before DIY SOS fame

He has in the past claimed to have got into TV "because I thought I'd make loads of money and meet attractive women".

In recent years, the 55-year-old has become known as something of a womaniser, and has been said to change girlfriend every six months because of 'commitment issues'. He has also been slammed by his exes for his behaviour toward them, but Nick has refuted some of these claims.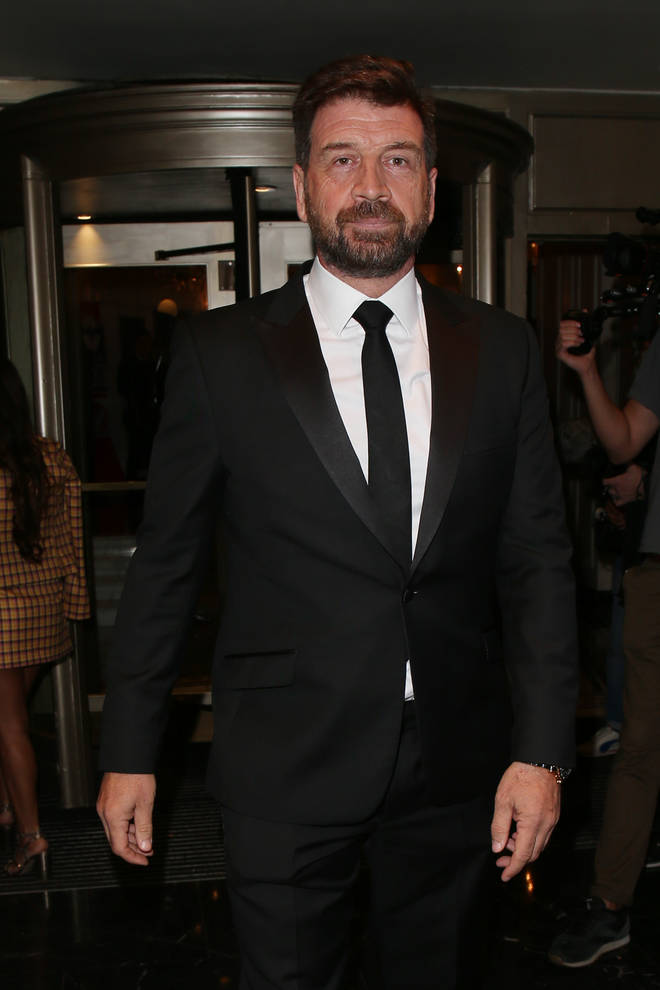 Has Nick Knowles been married? Who are his past wives and girlfriends?
Nick was married to Gillian in the 1990s. The pair have two children - daughter Tuesday, 25, and son Charlie, 24. He then had a two-year relationship with beauty therapist Paula Beckett-Vass, who gave birth to their son Tyrian J, now 21. He was then with presenter Suzi Perry for three years until 2000. Nick's most high-profile relationship has been with Jessica Moor.
Nick Knowles' relationship with ex-wife Jessica Moor
Nick and Jessica met in 2009 and got married in 2012. They share a son, Eddie, together, who was born in 2014. The couple separated in 2016. He supported Jessica while she was battling cervical cancer after their split, and she gave their marriage a second chance when she recovered. However, they divorced in December 2016.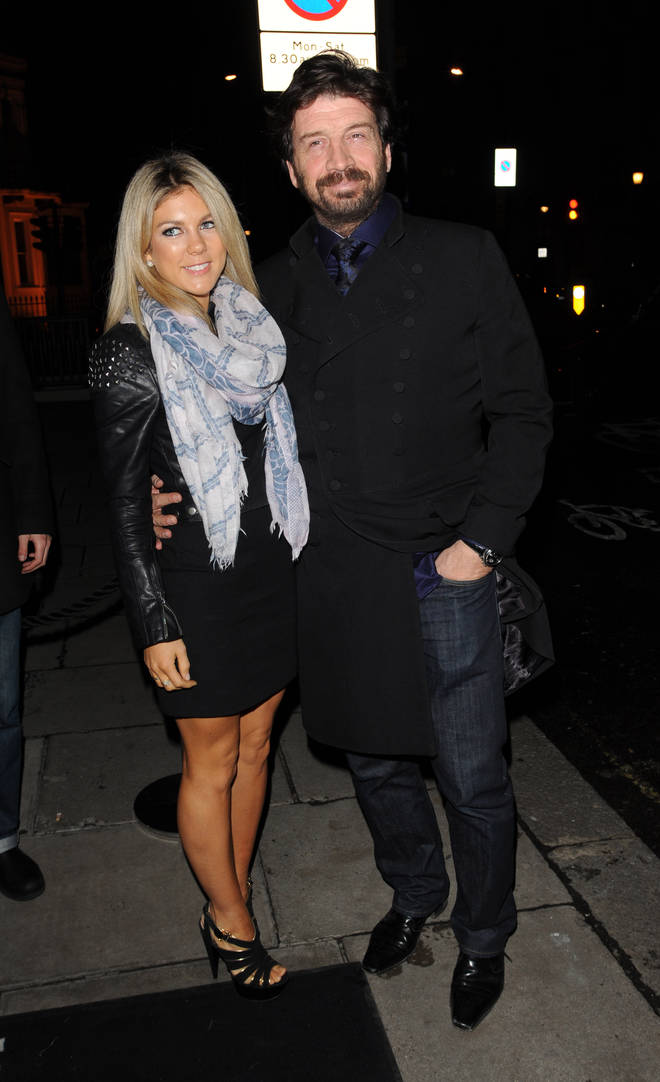 What happened with Jessica Moor's Twitter claim that Nick Knowles refused to pay his child's school fees?
The ex-couple hit headlines in January 2018 after Jessica publicly accused Nick of going back on their plan to send Eddie to private school.
She wrote on Twitter: "As all parents can relate, children starting school is an incredibly emotional and happy time.
"I did not submit a submission for Eddie as it has been long agreed by my (soon to be ex) husband that Eddie would be privately educated — a luxury he is in the position to afford, as he has done for all his other children.
"As such, Eddie is enrolled to start private school this September (a school that me and my husband visited and chose together) except that he won't, as I was advised by my husband's solicitor that this promise has been withdrawn."She added:
"To add insult to injury - like many men in his position of wealth and power he has advised he will not pay any legal fees meaning that I cannot afford to fight for our son's education.
"My husband has also said he will not purchase a house or give a settlement of any kind for us, this is disappointing but not unexpected — some people's generosity is only present in front of TV cameras."Nick has denied these claims, and Jessica has since seemingly deleted the post off social media.
What Jessica Moor said about 'emotional abuse' she suffered from Nick Knowles
Jessica accused Nick of subjecting her to years of "emotional cruelty, abuse and eventually isolation" in a series of tweets, and also claimed that she had pictures to prove it. Nick furiously denied these claims, and said that he was "extremely hurt" by the accusation.
What happened with Nick Knowles and Gemma Oaten?
Nick was photographed in a romantic embrace with Emmerdale actress Gemma Oaten at the 2016 TV Choice Awards.
Gemma after the incident: "One Sunday morning we were lying in bed and all these texts came through about us being photographed together.
"In an instant he completely changed. It was all about him and how it was going to affect his family. It was really cruel as he said it didn't matter for me. I felt sick.
"I said, 'Do you want to throw away what we have? We have done nothing wrong'. But he just dropped me like a ton of bricks."

Nick Knowles and TOWIE star Pascal Craymer
After his fling with Gemma, Nick was spotted on a series of dates with TOWIE's Pascal. She later told the Daily Star that he was having a 'midlife crisis'.
Nick Knowles' relationship with younger girlfriend Rebecca Kearns
Nick was in a relationship with marketing executive Rebecca Kearns, who is 30 years his junior, but they split in July of this year.
They reportedly got together at the end of 2017, and a source told The Sun at the time: "Nick and Rebecca have been dating for about three months and it's getting serious."
The source said Rebecca had met three-year-old Eddie "because they all [Nick and Jessica] agreed it was important to keep things civilised for his sake.
"But Nick needs a fresh start. Jessica seemed to be OK with it all but obviously something has changed and now she's unleashed all of this stuff online. Nick is devastated by the things she has accused him of."
Nick Knowles and Aisleyne Horgan-Wallace
You read that right. Nick Knowles apparently flirted Big Brother star Aisleyne, 39, but she claims that he DUMPED her when he found out her age.
"Nick was trying to kid himself he tried to chat me up that one time. That's all I know!", she told Jamie East on TalkRadio's Jungle VIP podcast. "And then he must have Googled me and found out my date of birth and realised I was far too old for him!"
"He's a delightful gentleman and I like a silver fox but I do feel like something happened when he realised I wasn't under 30, and then I was dumped."
So... who's Nick Knowles dating now? Does he have a girlfriend?
As far as we're aware, Nick is currently single.