Cheryl hits back at X Factor backlash after being criticised for 'overly raunchy' performance
21 November 2018, 11:27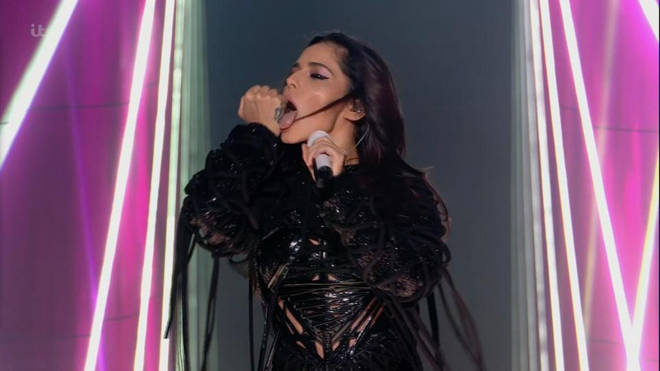 Cheryl's raunchy performance of new single 'Love Made Me Do It' on Sunday's results show proved extremely controversial
Poor old Cheryl has had a bit of a tumultuous week.
On the one hand, she staged the biggest X factor comeback since her 2009 performance of Fight For This Love circa series six (no-one does an X Factor comeback like Chezza).
But on the other, she was slammed on Twitter for her 'raunchy' performance of new single Love Made Me Do It and Ofcom launched an official investigation.
So swings and roundabouts, we suppose...
Read more: Cheryl Tweedy: My face has changed since becoming a mum
Cheryl, 35, who is known for maintaining an air of mystery on social media, has made the unusual move of directly addressing the backlash on Instagram.
She posted a video of herself walking towards the camera in the outfit she wore for her performances, writing alongside it: "Walking away from negativity like .. ✨"
Cheryl previously defended herself against the torrent of abuse on Twitter, insisting that she 'loved' her performance. She said: "I wanted to start by saying thank you all so much for your lovely comments and support for my performance on Sunday. You may not have read about them but I definitely saw and felt them!
"Having spent 16 years in the public eye I have always been accepting of people's opinions. Me personally, my music and performances are never going to be for everyone. And that's OK.
"I let a lot of things lie but the sheer level of unbalanced negativity towards me in the tabloid press these past few days has been frankly shocking and I need to address it".
She continued: "This level of relentless abuse should not be tolerated in any walk of life. From my appearance, my body size and shape to my performance and even dragging innocent people into this like they did to Nile Rodgers simply for a clickbait headline is totally uncalled for. It also gives the trolls a bigger voice and platform.
"What's even more surprising to me is that some of these people are the first to write that we should be being more socially aware and conscious of online bullying and mental health awareness. Is this any different?"
Cheryl went on to thank fans for their support and "being strong minded enough to not be influenced by the negativity", adding: "PS... I did watch my performance back and I LOVED IT!"
Media Ofcom said on Monday (19 November) that it had received 15 complaints "objecting to sexual tone and clothing in Cheryl's routine".
The X Factor continues this Saturday at 8PM.