EastEnders fans convinced Denny Rickman will DIE after Sharon's twisted confession
26 October 2018, 11:56 | Updated: 26 October 2018, 12:04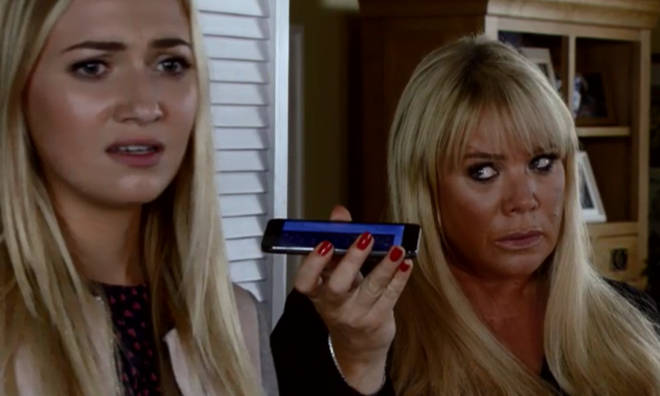 Desperate to keep her affair with the teenage mechanic under wraps, Sharon told the ultimate lie.
EastEnders fans are convinced that Denny Rickman will DIE this Christmas.
In Thursday night's episode, viewers watched in horror as Sharon Mitchell swore on her son's life that she hadn't been having an affair with hunky teenage Keanu Taylor.
Sharon and Keanu's affair was out on hold after they began being blackmailed by a mysterious stranger - who turned out to be Shazza's conniving stepdaughter Louise.
She confronted Sharon about sleeping with Keanu, with the under pressure matriarch even listening back to a recording of her having sex with her younger lover and claiming they were exercising.
Read more: EastEnders fans blown away by Bernie Taylor red carpet transformation
After a run in with Keanu and his mum Karen, Louise went again to Sharon for reassurance - and made her swear on Denny's life that she hadn't been having an affair with the younger man.
Fans reacted on Twitter, wondering if this meant that this year's annual celebration of festive misery would see the gobby tween meet his maker.
"Promise on Denny's life"
"I promise on my sons life"
........
Well we all know who's getting killed off at Xmas..... #EastEnders

— Harriet Victoria 🎃👻 (@Havi_Official) October 25, 2018
Ooerr......"my son's life, Sharon?" Are you setting Denny up for a Xmas exit? 🤔 #EastEnders

— you-know-me ♏ (@Akawhingy) October 25, 2018