Emma Bunton jokes Paul Hollywood is 'trouble' as she joins him as US Bake Off host
18 October 2018, 11:27 | Updated: 18 October 2018, 11:29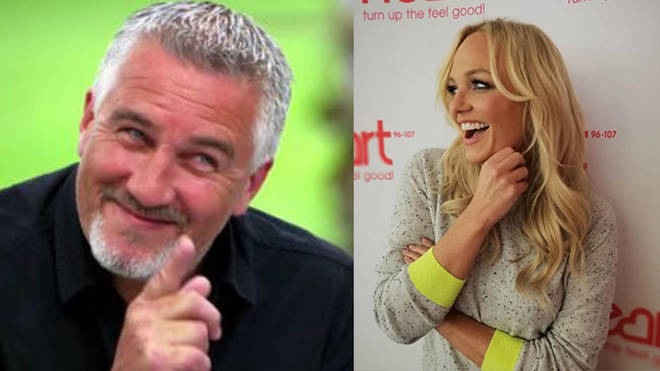 The Heart presenter has been confirmed as the new presenter of The Great American Baking Show alongside Great British Bake Off star Paul Hollywood who has judged since 2013.
Emma Bunton has just landed a brand new TV role in the US as the host of The Great American Baking Show.
Speaking on the Heart Breakfast show about her new role she gushed that it's her "dream job!" but that Paul Hollywood is "trouble!".
Read more: Great British Bake Off fans brand the show a fix after Manon leaves instead of Rahul
The Spice Girl will be fronting the American version of the Great British Bake Off on which Paul Hollywood, 52, is a judge.
"The judges are Paul Hollywood and a gorgeous lady called Sherry Yard who is an award winning pastry chef in America.
"Paul's great fun! I had lots of fun with Paul. He's got a great sense of humour."
When Emma's co-host Jamie joked that she needed to watch out for Paul she quipped "I did watch out for him he can be trouble! Don't look in his eyes!"
Read more: Paul Hollywood reveals GBBO contestants will 'get more help' this series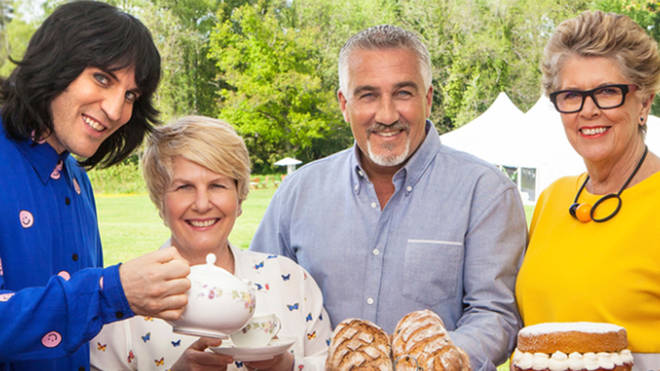 As it's the US version of the hit UK show, Emma revealed she had to get used to some Americanisms while eating he goodies made by the contestants.
She revealed she got to sample "cakes, pastries, biscuits, which I have to call cookies!
"I have actually filmed some of this and I was like 'IT'S BISCUIT WEEK!' and they were like 'No! It's cookie week'."
"Also it's a holiday edition so it's around Christmas and who loves Christmas more than me?"
The show will air on US TV channel ABC in the run up to Christmas and it's not been revealed whether we'll get to view it this side of the Atlantic as of yet, but fingers crossed!