Who has Emmerdale's Paddy Dingle been married to? Relationship history explained
9 February 2023, 09:32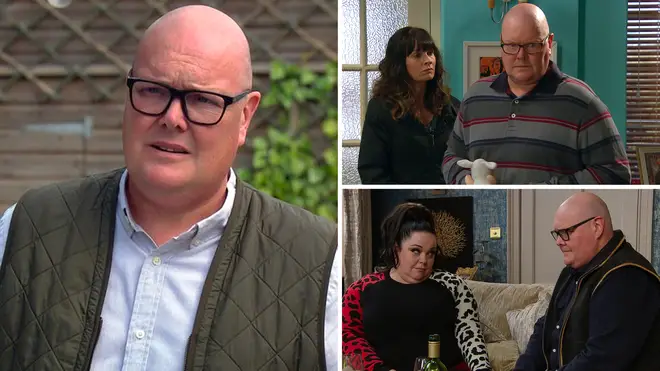 Paddy Kirk's wives: Here's all of Paddy's Emmerdale marriages explained including Mandy and Rhona Goskirk...
Local vet Paddy Dingle has become a firm Emmerdale favourite after joining the soap back in 1997.
He's the son of Bear Wolf and Barbara Kirk, the father of Grace and Eve Dingle and has had plenty of romantic relationships in his life in the village.
But Emmerdale viewers have been wondering how many times Paddy - played by Dominic Brunt - has been married. Here's all you need to know…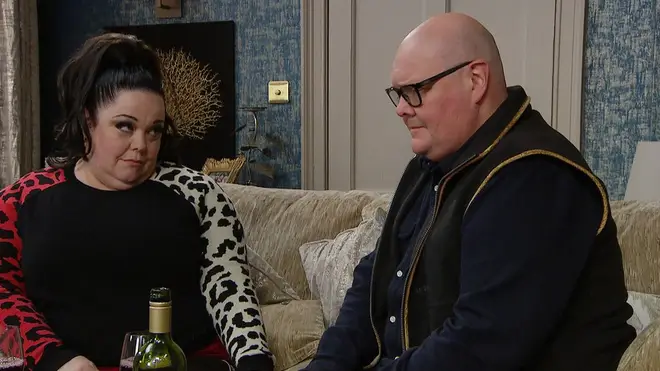 Who has Paddy been married to in Emmerdale?
Paddy Dingle hasn't had an easy road to love and has actually been married four times over the past two decades.
Mandy Dingle - 1999
Following her divorce from Butch, Mandy marries Paddy, but things don't end well.
After enrolling in a college course in Hotten, Mandy starts an affair with her lecturer before eventually coming clean to a devastated Paddy.
Mandy then leaves the village to live in London and briefly returns to try and win her ex back, but he'd already moved on with Emily Dingle (Kate McGregor).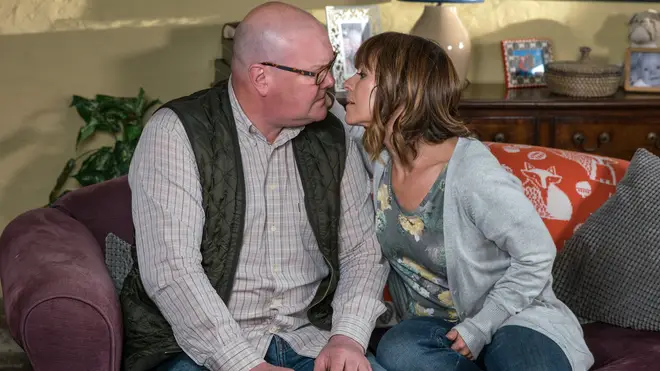 Emily Dingle - 2002
Emily and Paddy had a surprise wedding in the village when their close friends Marlon and Tricia called off their big day at the last moment.
They then decided to become foster parents and began looking after Debbie, but it was later revealed she was the daughter of Charity and Cain Dingle.
Paddy then started an affair with Emily's boss, Viv and when she found out she threw her husband out before leaving the village.
Rhona Goskirk - 2012
Paddy and Rhona's marriage was tested after Rhona becomes addicted to painkillers.
Paddy then sleeps with a woman called Tess Harris (Nicola Stephenson) on a night out who turns out to be the married teaching assistant of Leo, Rhona's son.
Their marriage ends when Rhona finds out about the affair.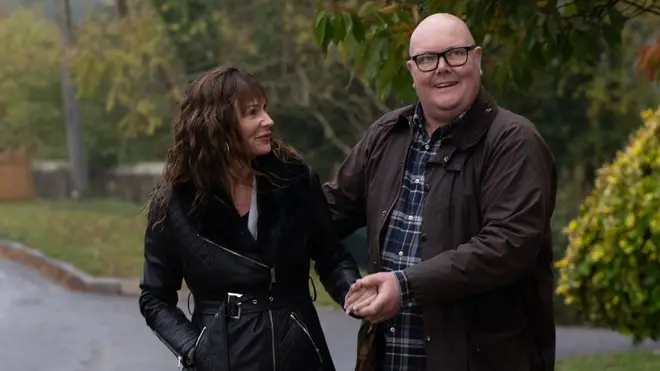 Chas Dingle - 2020
Paddy and Chas rekindled their relationship in 2020 and Chas quickly learned that she is pregnant.
Tragically, their daughter Grace is born with bilateral renal agenesis and only lives an hour.
The couple later learn that they are pregnant again and welcome their daughter Eve, before getting married on Christmas 2020.
Unfortunately, things didn't last long and Chas went on to have an affair with Al Chapman, with Paddy demanding a divorce.
Read more: