The 'Fantastic Beasts: The Crimes of Grindlewald' trailer has given fans a HUGE Voldemort revelation
26 September 2018, 16:52 | Updated: 26 September 2018, 16:56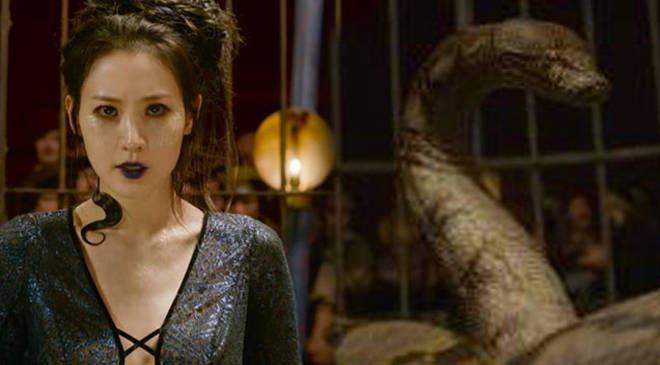 The trailer for the new film has given Harry Potter fans new information about the Dark Lord's pet snake, Nagini.
Harry Potter fans it's time to get excited again as the next instalment of Fantastic Beasts and Where To Find Them, subtitled 'The Crimes of Grindlewald' is nearly on our screens.
The second film in the new Harry Potter franchise penned by JK Rowling herself will hit cinemas in the UK on 16th November but the latest trailer has us begging for more already.
The trailer sees Johnny Depp reprise his role as the dark wizard Grindlewald and Jude Law as a young Albus Dumbledore alongside Eddie Redmayne's loveable character, Newt Scammander.
But the big jawdropping moment came in the form of a new...and old character, a woman called Nagini.
Ring any bells?
You're absolutely right if your mind immediately goes to Voldemort's pet snake, who is also called Nagini. The serpent turned out to be a horcrux hosting part of He Who Must Not Be Named's soul to keep give him immortality.
Well it turns out that Nagini wasn't always a snake, she used to be a human woman who was unfortunate enough to be born with a blood curse called a 'Maledictus'.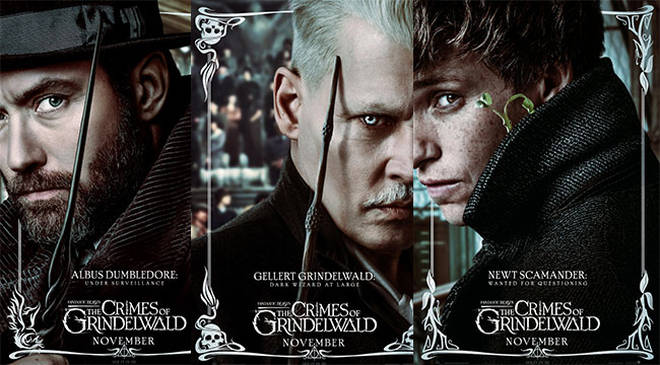 According to Harry Potter Wikia, a Maledictus is a "female individual who was a carrier of a blood curse that would eventually lead her to turn into a beast. The curse was carried from birth and was passed down from mother to daughter. The beast ultimately transformed into could vary based on the curse."
Thanks to the trailer, which sees a beautiful young woman - that Credence Barebone calls Nagini - transform into a snake, fans now know a Harry Potter secret which JK Rowling says she has been keeping for '20 years'.
Nagini is played by actress Claudia Kim in the film and will no doubt have been keeping her role in the plot a secret for some time!
Despite the big revelation there are still A LOT of questions to be answered around the subject: How does Voldemort get Nagini? How does he make her into a horcrux? When did she become a snake permanently?
We can't wait to watch the mystery unravel!