Where the former Gogglebox families are now - from off screen feuds to unusual careers
31 January 2023, 12:24 | Updated: 31 January 2023, 12:37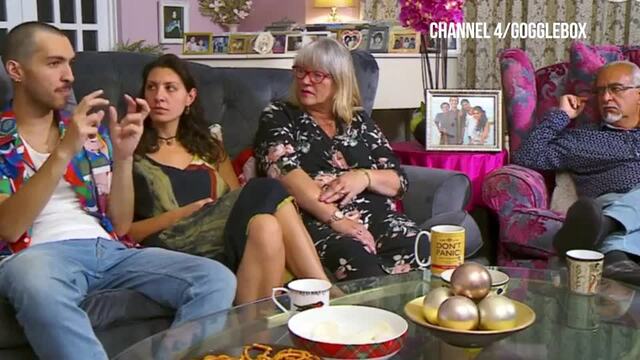 Gogglebox fans complain to Ofcom after coronavirus comments
Where are the old Gogglebox stars now? Including Chris, Reverend Kate and The Tappers...
Over the past decade, Gogglebox has quickly become one of our favourite TV shows.
And it's fair to say we've got to know some very memorable characters including the likes of Steph and Dom and Mary and Marina.
But where are the stars of Gogglebox now and what happened to them? Here's what we know…
The Baggs family now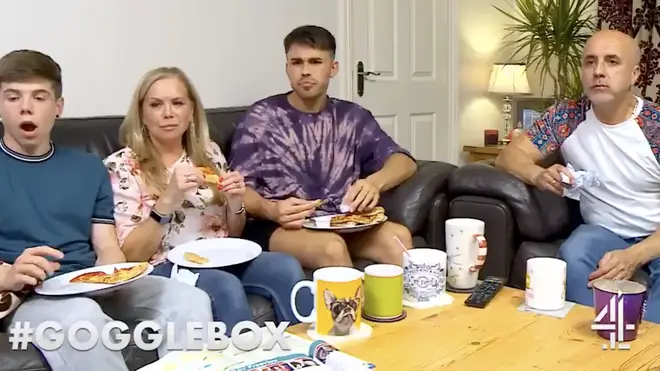 The Essex family-of-four, dad Terry, mum Lisa and sons Joe and George, joined Gogglebox in 2020 but left after just a year.
Joe is now an influencer and has a whopping 1.3m TikTok followers, while his younger brother George is also big on social media and the pair host their own podcast called Not My Baggs.
Mary and Marina now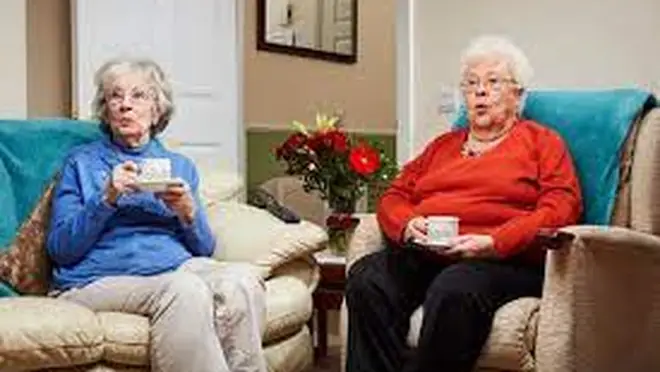 Mary and Marina quickly became Gogglebox favourites when they joined the show in 2016 for series eight and sat drinking wine in their St Monica Trust retirement village in Bristol.
Unfortunately, the pair left the show in 2021 when Mary sadly passed away.
Marina paid tribute to her friend at the time, saying: "My dearest friend Mary, treasured memories will last forever.
"Our laughs and giggles and our ups and downs will forever be in my heart. Deepest sympathies to Mary's family. Love Marina".
Paige and Sally now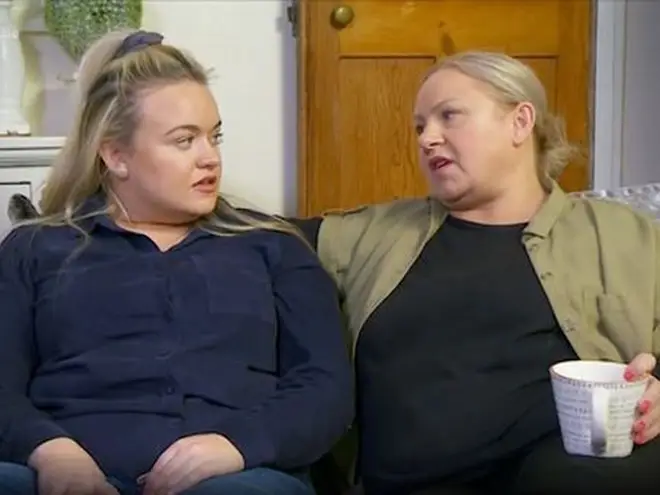 Paige and Sally Deville joined the Gogglebox line up back in 2019, but they quit in September 2021 after falling out.
At the time, Paige criticised Channel 4 producers for providing "zero aftercare support".
Channel 4 released their own statement reading: "The welfare of contributors – past and present – is of paramount importance and robust protocols are in place to support contributors before, during and after taking part in the series."
Paige then went on to reveal she no longer speaks to her mum, as the reality star said: "To clarify, people thinking I fell out with my mom over Gogglebox, my "mom" is an absolute disgrace who I wish to never speak to again due to a serious family issue NOT about a tv show.
"These are just a few things I felt needed to be aired about REAL issues being on a reality show.
"I have never been so happy and free since deciding to leave & that chapter is now closed but I felt I have had to justify myself as people are still commenting."
She then added: "BE KIND, always xx".
Paige has now set up her own beauty recruitment business in the West Midlands where she lives.
The Michael family now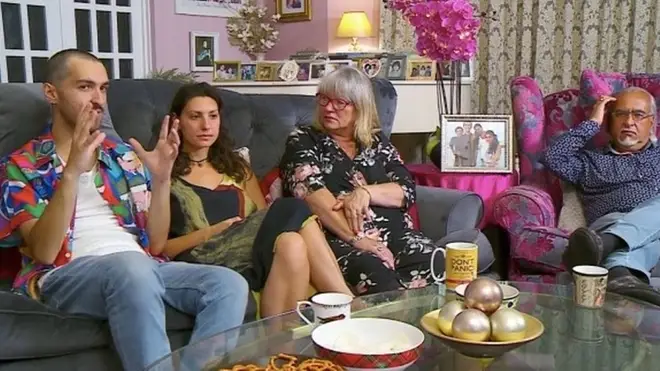 The Michaels were one of the original families on the Channel 4 show when it first aired in 2013 and they were made up of Dad Andy, wife Carolyne, daughter Alex and son Louis.
Sadly, in August 2021 it was announced that Andy had died with a statement released on behalf of the Michaels.
It read: "We are deeply saddened to share the passing of Gogglebox star Andy Michael at the age of 61 following a short illness.
"Andy passed away last weekend with his family by his side. Beloved father to Katy, Alex, Pascal and Louis, and cherished husband of Carolyne, Andy was a much-loved and respected member of the Gogglebox family, and he will be very sadly missed."
The Moffatts now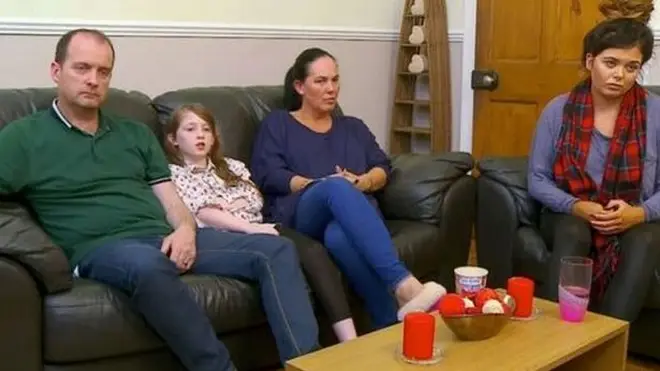 Scarlett Moffatt became a regular cast member, alongside parents Mark and Betty, during Gogglebox's third series in March 2014.
But after Scarlett won over the nation and gained celeb status, they all had to leave the show.
The whole family starred together on a reality series called The Tribe Next Door in 2019, where they travelled to the Namibian desert to live with indigenous people of the area.
Scarlett has also appeared on I'm A Celebrity, Celebrity Juice, First Dates, Through The Keyhole and Celebrity Karaoke Club.
Reverend Kate Bottley now
After leaving Gogglebox in 2016, the Church of England minister went on to become a journalist, TV presenter and radio pundit.
She has also starred in shows such as Steph's Packed Lunch, 8 Out of 10 Cats, Celebrity MasterChef, and Richard Osman's House of Games.
The Tappers now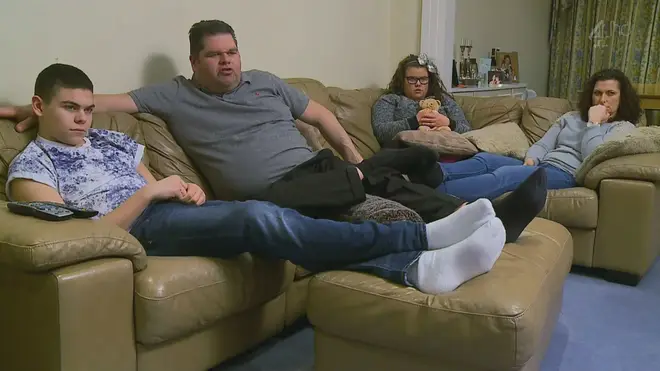 The Tapper family appeared on Gogglebox between 2013 and 2018 and they were made up of dad Jonathan, mum Nikki, daughter Amy and son Josh.
Since leaving, the stars have returned to their day jobs, with Jonathon getting work as a chauffer and son Josh working in politics. Amy also appeared on a series of Celebs Go Dating.
Christopher Ashby-Steed now
Chris first joined Gogglebox in 2013 with his good friend Stephen, before Chris left the show in 2018.
Stephen went on to appear alongside his mum, Pat, before his new husband Daniel Lustig joined him on more recent seasons.
In 2021 Chris claimed Stephen had "bullied" him off the show, Tweeting: "A year on, I've finally had the courage to stand up to a bully and start to tell the story of how @Stephenwebb71 forced of off @C4Gogglebox and how it's affected my mental health since."
He is now happily loved up with his husband and the pair enjoying upcycling beautiful furniture.
Read more: