Gordon Ramsay: The Gordon, Gino and Fred: Road Trip star's net worth revealed
25 October 2018, 15:43 | Updated: 25 October 2018, 15:45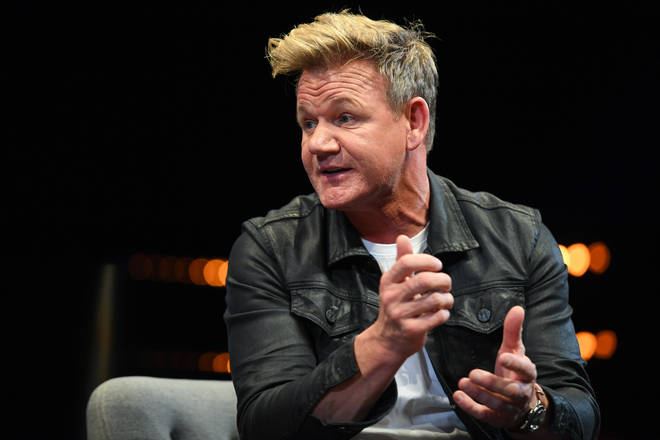 Superstar chef Gordon Ramsay has had a huge career in restaurants and TV cooking but what is his net worth?
Gordon Ramsay is one of the biggest names in food thanks to his appearances on programmes such as Gordon Ramsay's Kitchen Nightmares, The F Word and more recently Gordon, Gino and Fred: Road Trip.
But will all the programmes, restaurants and books considered - how much does the 51-year-old chef actually have in the bank?
Read more: Gordon Ramsay gets fans hot under the collar with topless pic
According to Forbes Gordon Ramsay has a net worth of around £47.5 million.
The TV chef's restaurant empire as well as career in entertainment has racked up to a hefty sum making him one of the richest chefs around.
The business magazine named him as the 33rd highest paid entertainer in their Celebrity 100 list.
Born in Scotland, Gordon grew up in Stratford-upon-Avon and embarked on a hotel management course in North Oxfordshire age 19 which paved the way for his career in hospitality.
Since then he has opened high end restaurants up and down the country, fronted many of his own TV shows both here and the other side of the Atlantic and released tens of his own cookbooks.
Now his fame has stretched to his family, and his daughter Matilda, 16, has her own CBBC show called 'Tilly and the Ramsay Bunch'.