Fleur East: Who is Fleur's secret boyfriend? Marcel Badiane-Robin details revealed
5 December 2018, 12:06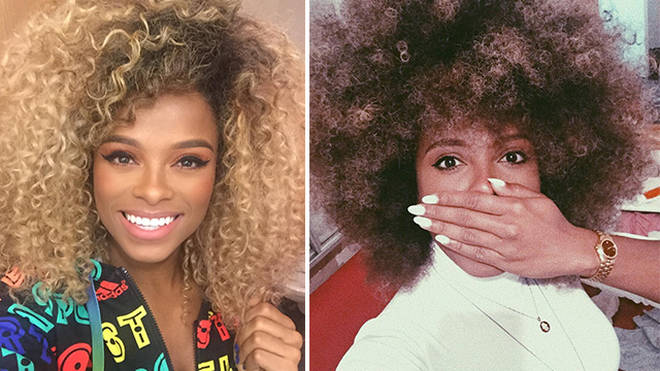 I'm A Celeb's Fleur East missed out on reading a love note from her boyfriend in camp last night. But who is her secret partner? Details revealed.
Former X Factor star Fleur East, 31, hoped to read a letter from her boyfriend during I'm A Celeb last night.
However, she was unable to receive the message after she and her campmates failed to safely move an egg with her name on from one basket to another.
Here's all we know about Fleur's secret boyfriend, Marcel Badiane-Robin.
Who is Marcel Badiane-Robin and what does he do?
Marcel is a 30-year-old who shares a flat with Fleur in Limehouse, East London.
READ MORE: Fleur's sister looks IDENTICAL to the X Factor star
He is a University graduate who earned a business degree Paris and is now a fashion designer. His label is called Elevate London and he's dressed the likes of Rita Ora and Jason Derulo.
Marcel was born in Senegal and grew up in France before relocating to London. He doesn't appear to have any social media accounts.
How did Marcel Badiane-Robin meet Fleur and how long have they been together?
Marcel crossed paths with Fleur when they both worked in a nightclub.
The couple have been together since before Fleur shot to stardom on the X factor in 2014. The pair tend to keep the details of their relationship very private, although Fleur admitted two years ago that she was ready to settle down with Marcel.
She told The Mirror: "We've got no plans to marry at the moment but we'll see how it goes.
"If he asked me I wouldn't say no, definitely not. I'd say yes."
Did Marcel Badiane-Robin go to jail?
Marcel was handed a 12-month prison sentence suspended for two years after admitting to handling nearly £14,000 worth of stolen designer handbags in 2016.
According to reports, the bags were found at his flat in Limehouse after they'd been reported missing from Selfridges in Oxford Street.
It is believed he undertook 250 hours of unpaid community work for his actions.