I'm A Celeb's Kiosk Keith replacement revealed... and he looks terrifying!
13 November 2018, 12:18 | Updated: 13 November 2018, 12:27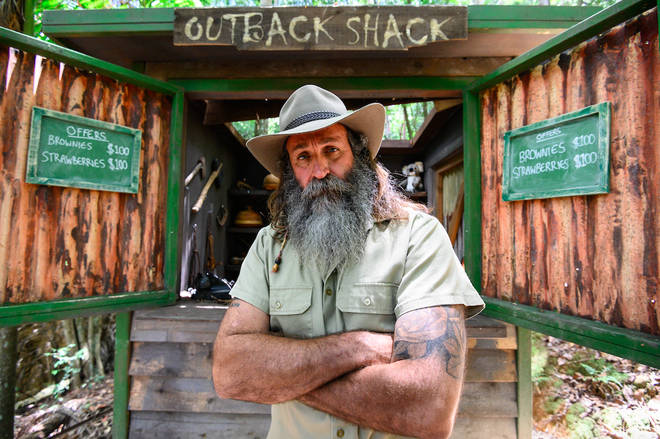 Kiosk Keith's replacement has been officially confirmed after the mysterious shopkeeper was sacked for 'inappropriate behaviour.'
I'm A Celebrity have confirmed the replacement for disgraced shopkeeper Kiosk Keith ahead of this weekend's series launch.
Kiosk Kev will now serve as the keeper of the Outback Shack, where celebrities will compete to win the Dingo Dollar Challenge.
It's been confirmed that much like his predecessor, Kiosk Kev is a stern man who will keep quiet and offer the celebrities the minimum assistance.
A show insider told The Sun Online: "Everyone on set is really pleased with the new Kiosk Kev character - his look has to be seen to be believed."
Read more: I'm A Celebrity line-up revealed in full - and John Barrowman is amongst the stars entering jungle
The source added: "Viewers will love him but the celebrities will be scared stiff! Like Kiosk Keith, Kev is a man of few words and doesn't speak."
Kiosk Keith - real name Raymond Grant - was permanently dropped from I'm A Celebrity after allegations of "inappropriate behaviour".
In January, The Sun revealed that the Dingo Dollar dealer had been fired from the show for arriving at work drunk - and behaving inappropriately towards a female colleague.
Prior to the lurid revelation, fans had been left scratching their heads when he was replaced with a new character called 'Kiosk Kath' on the November 28 episode with no explanation from bosses OR Ant and Dec.
It was later revealed that a young female colleague had complained about him and he had been axed.
Read more: Kiosk Keith will NEVER return to I'm A Celeb jungle
Raymond Grant began working for I'm A Celeb as a labourer, before taking on the Kiosk Keith persona after impressing producers with his mean and moody presence.
Read more: I'm A Celebrity start date revealed as celebrities get ready to head into the jungle