Inside Noel Edmonds and Holly Willoughby rumoured feud: From This Morning interview to I'm A Celeb exit
3 December 2018, 11:33 | Updated: 3 December 2018, 11:35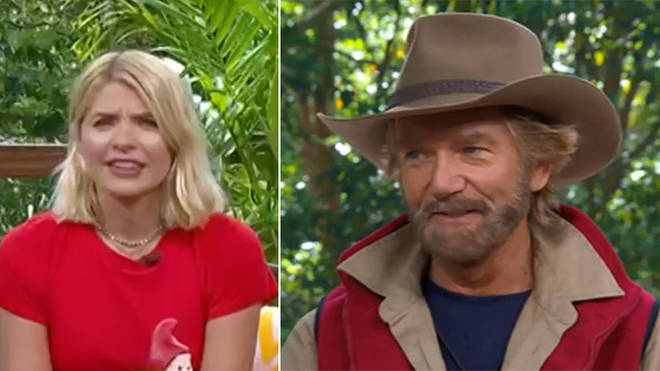 Holly Willoughby and Noel Edmonds have been reportedly locked in a bitter feud for years. Here's all we know about their fall-out, including their argument on This Morning to his icy exit during I'm A Celeb.
I'm A Celeb's first evictee Noel Edmonds, 69, is believed to have long-standing feud with Dec's new co-host Holly Willoughby, 37.
The two clashed back in 2016 during an interview on This Morning, where Noel claimed that cancer is caused by 'negative energy. Holly strongly disagreed with his opinion.
According to The Sun, their differences resurfaced after Holly was less than impressed by his 'chippy' attitude and the way he spoke to her during his short stint in the jungle.
And, as Noel exited the show, he gave Dec a big hug, but only briefly acknowledge Holly before he bade farewell to the jungle for good.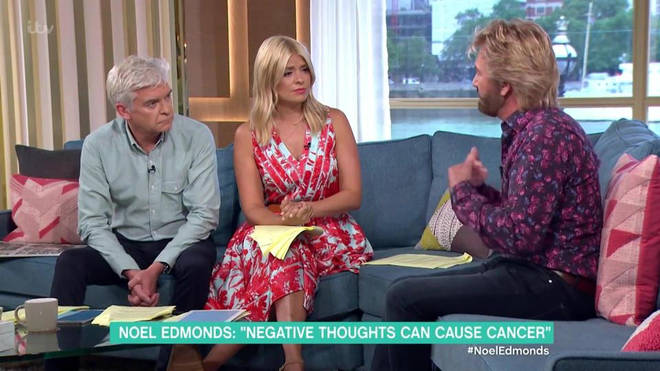 A source told The Sun on Sunday: "Holly and Noel do not like each other and their bad blood goes right back to the This Morning interview.
"Holly was angry with Noel at the time and thought he was callous.
READ MORE: I'm A Celeb fans slam Holly Willoughby's expensive £90 t-shirt
"And it's no secret at all that she was shocked when he was signed for I'm a Celebrity.
"She has been very professional on the show but if you know her, you can see that she does not like him.
"She finds him patronising and feels uncomfortable around him."
Since Noel's shock exit from I'm A Celeb, he has since spoken to The Mirror about his feud with Holly.
He answered: "You'd have to talk to Holly but she said to me this morning it was b*****ks.
"There's no feud with Phil and Holly.
"We're all entitled to an opinion about certain things.
"We're all professionals, she's upset about the idea, I'm upset about the idea, it doesn't exist."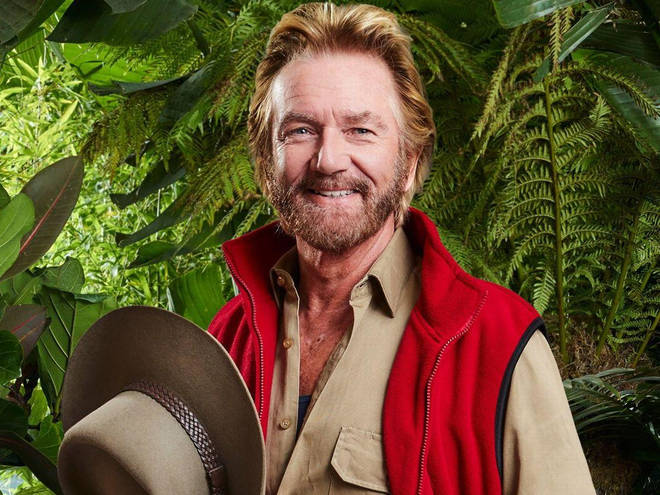 But Holly isn't the only presenter to be in Noel's bad books; her co-host Dec, 43, is also there with her.
Since 2005, the Deal Or No Deal anchor has held a grudge since Ant and Dec for 'stealing' ideas from his 90's TV show, Noel's House Party, for their popular programme, Saturday Night Takeaway.
On the subject, Noel has previously said: "They've [Ant and Dec] been very honest about the derivation of their show.
"Their executive producer told me that the first thing they did when they were setting up the show was to get out the tapes of Noel's House Party."