I'm A Celeb fans call 'fix' again after Sair Khan left the jungle looking glamorous
4 December 2018, 11:17 | Updated: 4 December 2018, 14:23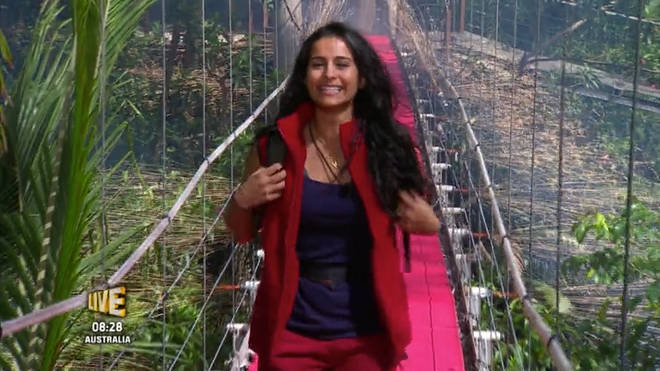 I'm A Celebrity fans think Coronation Street actress Sair knew she was leaving the jungle thanks to her appearance when her name was read out.
I'm A Celeb fans have called the show a fix again after insisting that Coronation Street actress Sair Khan must have known she was leaving the jungle.
Fans watching at home noticed the 30-year-old Coronation Street star looking uncharacteristically glamorous for jungle life before presenters Holly Willoughby and Dec Donnelly revealed she was heading home.
Read more: I'm A Celeb accused of fix after Malique Thompson-Dwyer was spotted with bags packed
The fix claims come the day after Hollyoaks star Malique Thompson-Dwyer, 20, was booted from the jungle but seemingly already had his bags backed and ready to go before he was told.
Read more: Everything you need to know about Sair Khan's boyfriend Simon Lennon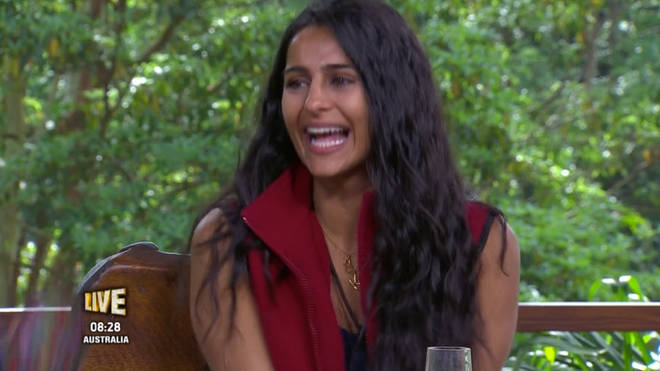 Disgruntled viewers took to Twitter to have their some with some commenting that Sair looked like she had her hair done as it had "been straight all the time and now [it's] all wavy".
Aanother said that her "make up looked very well done".
Sair looks like had her hair done !!! Been straight all the time now all wavy..

— lynn.rob (@galaxsie) December 3, 2018
No one else notice that sair had her hair done up and he face made up?? Must have told not to put her bag on so not to get suspicious but obv didn't tell he to look natural #ImACeleb

— Francesca Gunn (@GunnHFran2) December 3, 2018
Sair was the third contestant to leave the jungle after Noel Edmonds, 69, and Malique. During the last week in the jungle a different celeb will be given the boot each night in the lead up to the big final on Sunday 9th December.