Keira Knightley admits she's only seen Love Actually ONCE.. and can't remember how it ends
5 November 2018, 12:15 | Updated: 5 November 2018, 17:16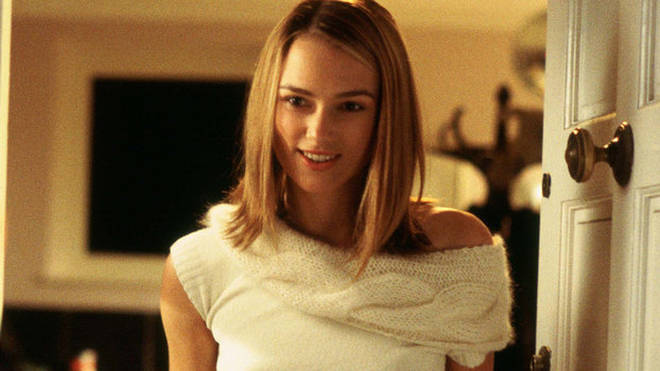 The actress admitted she can't remember whether her character ends up with Mark or Peter in the Richard Curtis Christmas flick.
Keira Knightley has totally forgotten how Love Actually ends - and she only ever watched it ONCE.
The 33-year-old has been in a lot of films in her career, so we don't blame her for not watching all of them ten times over - but we were shocked to hear that she's only had a single viewing of the Richard Curtis blockbuster.
Keira made this huge admission during a recent interview with Wired.
When asked who does her character Juliet end up with in Love Actually she confessed she couldn't remember as she only watched the movie once and it was a long time ago.
She said: "I don't remember! Who do I end up with in Love Actually? I'm with my husband, aren't I? Aren't I with Chiwetel Ejiofor?
"I've only seen it once! And it was a really long time ago! Am I [with him]? Yes? So I don't go off with Andrew Lincoln? No? I'm with Chiwetel Ejiofor!"
For those who don't remember, here's what happened.
Read more: You won't believe what Joanna from Love Actually looks like now!
Keira's character Juliet got married to Chiwetel Ejiofor's character Peter at the beginning of the film before it becomes clear that his best friend, Mark, played by Andrew Lincoln is actually in Love With her.
Then follows the iconic scene where Mark turns up at her door, confesses his undying love for her and they share a sweet kiss in the street before Juliet goes back inside to her husband.
It's not long until it's a suitable time of year to watch Love Actually for ourselves again!