Here's why the Love Island stars are always wrapped in blankets - despite the warm Majorca weather
20 June 2019, 15:29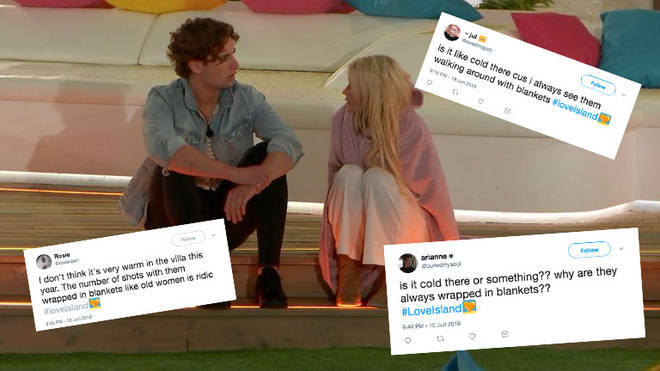 Why are all the Love Island contestants draped in blankets in every single episode? The weather in Majorca might explain it...
There are a number of key talking points in this year's Love Island - will Tommy Fury ever learn to make a cup of tea? Who will Maura Higgins couple up with? And why on EARTH is everyone draped in blankets the whole time in a boiling hot country?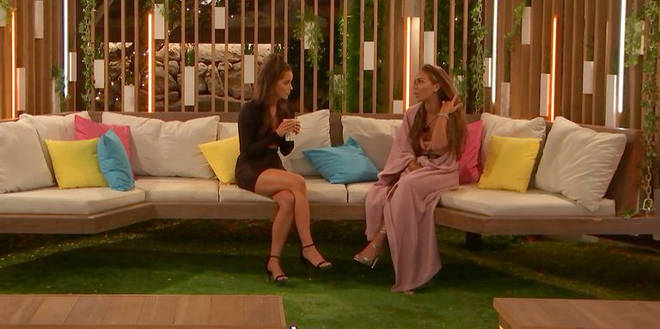 Read more: Former Love Island star Charlie Frederick slams ex Arabella Chi in furious Instagram rant
Luckily, we have an answer to one of those questions - as it turns out it gets pretty chilly in the villa when the sun goes down.
Temperatures in Majorca drop to low 20s at night time, meaning islanders may find their Boohoo shorts and crop top co-ords aren't quite enough to keep out the chill.
Read more: Maura Higgins will miss her sister's WEDDING to stay on Love Island
And producers apparently encourage the islanders to wear minimal clothes during the day - despite the fact that it can often be quite cold.
Wes Nelson from Love Island 2018 said: "Like, I used to try and go out in a hoodie and heavily clothed in the morning because sometimes it is a bit chilly but yeah, you'd have to take that off."
Read more: Love Island's Joe REFUSES to apologise for 'abusing' Lucie... claiming he's done NOTHING WRONG
"Because obviously we'd like to be in the shade a bit of the day because it is roasting hot, so when you're in the shade it is actually quite cold."