Who is Tommy Fury? Love Island 2019 finalist and brother of boxer Tyson Fury
26 July 2019, 11:58 | Updated: 26 July 2019, 12:01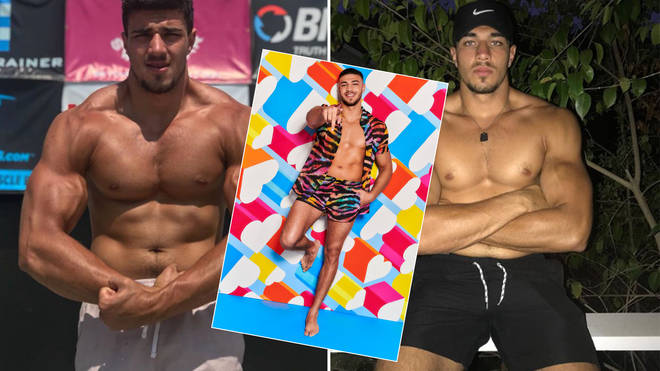 Tommy Fury and Molly-Mae have made it to the Love Island final, but what do we know about the boxer?
Tommy Fury has been on quite a journey in the Love Island villa since he entered back in June, and has now made it to the final with girlfriend Molly-Mae.
The pair had a rocky start, but are now stronger than ever after becoming boyfriend and girlfriend, and even telling each other they love one another.
But what do we know about Tommy Fury? Where is he from, who is his famous brother and what has his Love Island journey been like?
Who is Tommy Fury and how old is he?
Tommy Fury is the younger brother of boxer Tyson, he is 20-years-old and comes from Manchester.
Like his brother, he too is a heavyweight boxer, but is keen to not be known just for having a famous sibling, especially in the ring.
He said: "I'm my own man and I've said it throughout my whole boxing career.
"I don't want to be labelled as his little brother, I'm my own man and I'm doing the best that I can do in life and that's all I'm setting out to achieve."
Who is Tommy Fury coupled up with?
Tommy is coupled up with Molly-Mae and has been for sometime now since cementing their romance.
The pair are now in the Love Island final and have a chance to win the huge £50K prize.
What's Tommy Fury's Instagram and Twitter handle?
Instagram: @tommytntfury
Twitter: @tommytntfury

How tall is Tommy Fury?
Tommy Fury is 6'0 tall, much shorter than his brother Tyson, who stands 6'9.
What has Tyson Fury said about Tommy Fury?
Tyson previously let slip that his brother was set to enter the famous villa.
Speaking on an American MMA podcast he said: "He's going on a TV show called Love Island.
"He's a good looking young kid and I think he's going to be a hit with the ladies on it.
"He clearly doesn't look like me because I look like an ogre!"
What has Tommy's Love Island journey been like?
Tommy was an instant hit with the girls when he entered the Love Island villa alongside Curtis Pritchard.
It was Lucie who Tommy first showed feelings for, but was left alone when she chose Joe over him.
However, there was an instant connection between himself and Molly-Mae when the influncer entered the villa later in the show.
The pair were getting to know each other when Maura entered the villa, setting her sights on Tommy after their first date.
While Tommy was torn between Maura and Molly, the boxer ended up coupling up with Molly-Mae, leaving Maura single.
Since then, the couple have becoming boyfriend and girlfriend, and have even said the "L word" to one another.
Love Island continues tonight on ITV2 at 9PM.