Strictly Come Dancing Seann Walsh: Girlfriend, partner Katya Jones and career revealed
11 October 2018, 12:35 | Updated: 11 October 2018, 12:53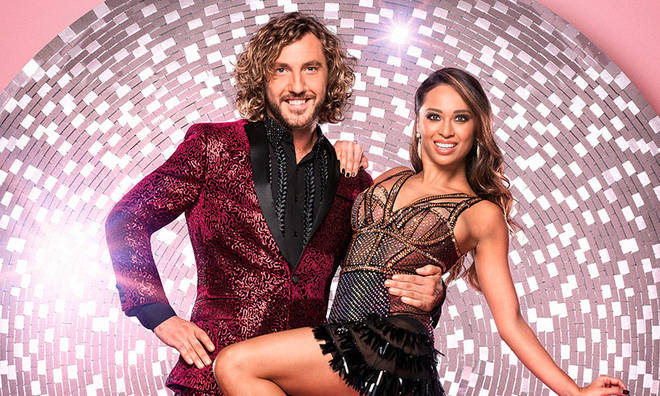 Who is Sean Walsh and what is his job? We have everything you need to know about Seann Walsh in light of his kiss with Strictly Come Dancing's Katya Jones.
Seann Walsh is set to return to Strictly Come Dancing this weekend to perform the Charleston with partner Katya Jones, in a defiant move following calls to quit the show.
The comedian was sensationally dumped by girlfriend Rebecca Humphries via Twitter after he was caught cheating with Katya on her birthday.
Both Seann and Katya Jones issued grovelling apologies after they were pictured sharing a steamy kiss following a boozy night out in London last Wednesday.
The 32-year-old comedian took to Twitter to apologise and dismiss the embrace as a 'drunken' mistake while Katya has since declared her love for husband and fellow Strictly dancer, Neil Jones. 
With backlash at an all time high, just who is Seann Walsh, what is his job and how did he come into the spotlight? What's more who is Seann Walsh's girlfriend Rebecca Humphries?
Who is Seann Walsh?
Seann Walsh is an English comedian who is currently starring on Strictly Come Dancing. He has made past appearances on shows such as Virtually Famous, Move and Play to the Whistle.
Sean Walsh and Katya Jones?
Seann Walsh was partnered with last year's winner Katya Jones, but the sexiness of the their Paso Doble in week three soon blossomed into chemistry off-screen as the pair were pictured kissing following a boozy night at a London pub.
Following the incident the pair apologised on Twitter dismissing the kiss as 'drunken mistake', before appearing on It Takes Two for their first interview since the incident.
Seann defended himself from claims made by his ex-girlfriend that he was "aggressive" and "controlling" by insisting that he was not the character he was being portrayed as.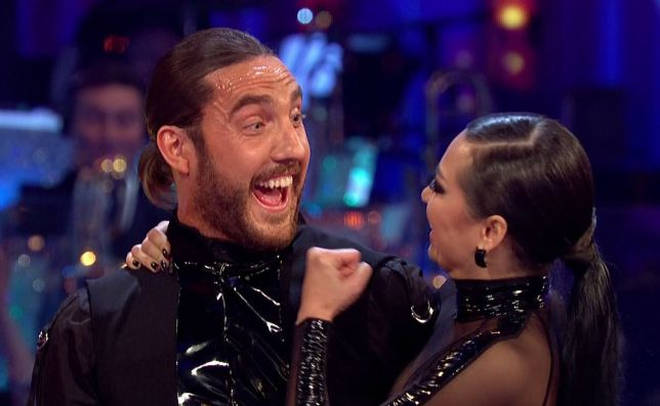 Speaking on It Takes Two, Walsh said: "An emotional Walsh said: "I made a mistake, which I'm very sorry for - sorry for the hurt that I've caused." You never think about the extent of the damage that you're going to do in a moment of... you know, the mistake that you've made. "I'm not perfect, far from it. Our relationship wasn't perfect. That doesn't mean I wanted it to end the way it finally did, and I'm very sorry for that.
"I feel it's also important for me to say that the people that know me the most, that love me, they know that I am not the person I'm being portrayed as. I'm still sorry for what I did, but it's very important for me to get that out there."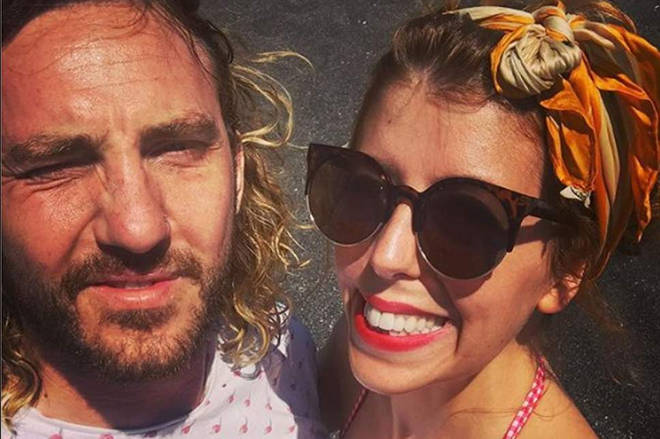 Who is Seann Walsh's ex-girlfriend Rebecca Humphries?
Rebecca is an English actress and had been dating Seann for five years.
She recently revealed she has moved out of the house they shared together in London and taken the cat amid their split.
In light of the pictures of Seann and Katya kissing, Rebecca unfollowed Seann on social media, and also liked a series of tweets from supportive Strictly fans, including one saying Seann was "in the bin".
She later released a statement on Twitter confirming the end of their relationship, and accused her former boyfriend of 'aggressive' behaviour when she had confronted him about his suspicious relationship with Katya.