Toy Story 4: Who is Forky? Every detail about Disney Pixar's new character voiced by Tony Hale
12 November 2018, 14:06 | Updated: 12 November 2018, 15:43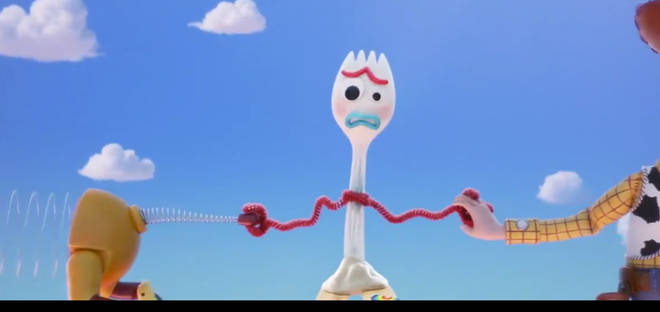 Pixar have released the first teaser for Toy Story 4 and confirmed the release date. Who is the new character Forky and where does he fit into the plot?
The trailer for Toy Story 4 has finally dropped as Pixar revealed the first teaser for the classic film on their Twitter account, and fans have noticed brand new character in the form of a fork.
All the fan-favourite characters such as Woody, voiced by Tom Hanks and Buzz Lightyear, voiced by Tim Allen, return for a brand new adventure in a new clip online, after Pixar finally confirmed the release date for Toy Story 4 would be on the 21st of June 2019.
The plastic fork is pictured with goggly eyes and a bemused expression on his face, as he's seen holding hands with Woody in the new trailer which features Joni Mitchell Both Sides Now as the soundtrack.
The trailer appears to pick up where we left off and takes place in Bonnie's bedroom. If you remember, Bonnie is the little girl who Andy donated his much-loved toys to after going to college.f
So who is Forky and what do we know about him?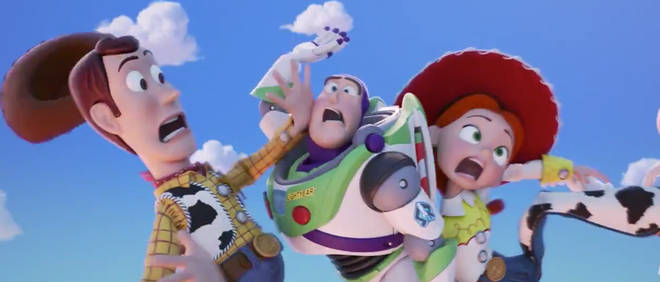 Who is Forky in Toy Story 4?
Forky is a brand new character from Bonnie's bedroom, who is described as "an actual spork-turned-craft project who insists he isn't a toy." Apparently, every time he tries to get away, he gets pulled into an adventure he'd rather skip.The official synopsis explains: "Woody has always been confident about his place in the world and that his priority is taking care of his kid, whether that's Andy or Bonnie. But when Bonnie adds a reluctant new toy called 'Forky' to her room, a road trip adventure alongside old and new friends will show Woody how big the world can be for a toy."
Which actor voices Forky in Toy Story 4?
Forky is voiced by actor Tony Hale, who is most famed for his role as Buster Bluth in Arrested Development. Since 2012 he has starred as Gary Walsh in American comedy Veep.
Toy Story 4 Forky character plot
Director Josh Cooley has appeared to allude to the new plot, as he revealed in a statement that the film was in need of some new characters now Woody, Buzz Lightyear and the gang are no longer in Andy's bedroom.
He said in a statement: "The world of Toy Story is built upon the idea that everything in the world has a purpose. A toy's purpose is to be there for its child. But what about toys that are made out of other objects? Forky is a toy that Bonnie made out of a disposable spork, so he's facing a crisis. He wants to fulfill his purpose as a spork, but now has a new toy purpose thrust upon him."
Speaking on how the story would work following Andy's departure he added: "Like most people, I assumed that Toy Story 3 was the end of the story and it was the end of Woody's story with Andy. But just like in life, every ending is a new beginning.
"Woody now being in a new room, with new toys, and a new kid, was something we have never seen before. The questions of what that would be like became the beginning of an entertaining story worth exploring."